Sign up below to get
the FREE Entertain Your Brain
Weekly Newsletter today!
"Tripping the Rift" Review
By Shawn McKenzie 06/01/2004
I'd been waiting for the Sci-Fi Channel's "Tripping the Rift" for a long time. The channel had been promoting it as an upcoming show for over a year now, and it finally premiered in March of 2004. It promised to be the first computer-animated raunchy series…and boy, did it deliver!
This show is about a group of misfit space smugglers just trying to get by in the galaxy. They sail the universe on their starship, Jupiter 42, which is controlled by a phobic A.I. known as Spaceship Bob (voiced by "Stuttering" John Melendez.) The captain of the ship is Chode McBlob (voiced by Stephen Root), a purple, three-eyed blob with tentacles. He is sexist, verbally abusive, selfish, and almost everyone on his crew hates him. The two that especially hate him are the pilot T'Nuk (voiced by Gayle Garfinkle), an ugly, three-breasted woman with a foul mouth and an ability to get Bob to work; and robotic chief engineer Gus (voiced by Maurice LaMarche), a sarcastic, intelligent robot who is very effeminate, leading everyone to assume he's gay. The other crewmembers include Whip (voiced by Rick Jones), a lizard-like slacker foreman who does nothing, and gets away with it because he is Chode's nephew; and Six (voiced by Gina Gershon), the ship's science officer android who is also Chode's sex slave, and is probably the smartest one on the ship.
The crew has two enemies, the corporate-minded Dark Clowns, who are determined to take over the galaxy, and the completely conformist Confederation, the government organization who controls the galaxy. Darph Bobo (voiced by Terrence Scammell), an evil, circus clown-looking man, leads the Dark Clowns. Bobo is so evil that he regularly kills his own Imperial Troopers for minor reasons. He has a history with Chode that hasn't been fully explained. He also used to be married to T'Nuk, whom he married as a joke. The Confederacy is a bunch of boring dictators who expect everyone to be boring too, and they constantly clash with the Dark Clowns.
Throughout the show's first season of 13 episodes, the crew has run into a variety of people and cultures. The Godfreaks are a group that does all sorts of extreme things in the name of God, like stopping the crew from traveling to the beginning of time in order to witness the Big Bang. The Snortaliners are a race who party all the time, and the Venetians are all female nymphos. The Snozzlians are a race so obsessed with '50s perfection that they will execute you for littering, and the people of Harmonia 7 are a paranoid race of gun nuts. The Kubrickians are a primitive race that were corrupted by the Dark Clowns for the gold on their planet, and the Peaceniks are a counter-culture race on Harmonia 7 who believes that the only way to curb the violence on the planet is to commit even more violence.
The show started out as a five minute short on the Internet, and a heavily edited version of it aired on a Sci-Fi Channel show called "Exposure," a compilation of sci-fi shorts. Apparently, it must have struck a chord, because a series was ordered not long after, but it had been languishing in the "coming soon" stage for a long time. Even though the show is edited, it is still one of the raunchiest shows on TV, with most episodes garnering a TV-MA rating.
It's also one of the funniest. Computer animated comedies on TV aren't new, but most have been rather lame, or just not funny enough. "The Adventures of Jimmy Neutron: Boy Genius" was probably the best thing on previously, but it was essentially for kids. This one is most definitely for adults. Since it is animation, I think that they got away with raunchy stuff that would have been banned on a live-action counterpart, yet since it was computer animated, it was the closest to real as animation can get.
I heard that "Tripping the Rift" has gotten an order for a second season, and I can't wait to check it out. I hope it will explore the pasts of all of the main characters a little farther, but I think that this season was meant to show as much of their wacky galaxy as they could. If realistic cartoon violence and sex turns you off, don't check out this show, but for me, I'm glad that we finally get a computer animated show to hang with the hand drawn greats like Comedy Central's "South Park" and Spike TV's "Stripperella." It might make up for sub par shows like UPN's "Game Over."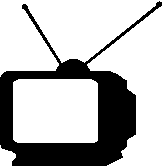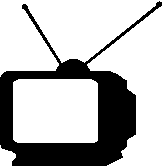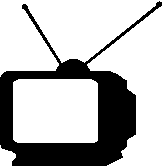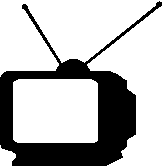 1/2
Ratings System: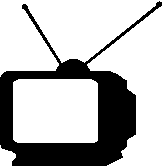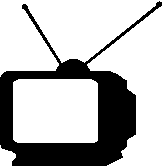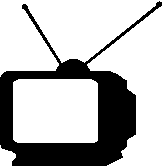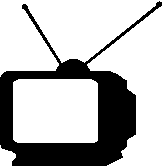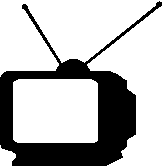 DO NOT MISS THIS SHOW!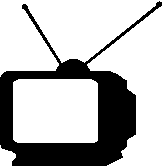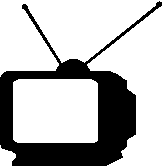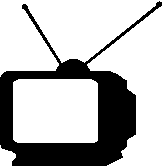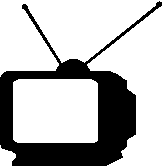 Try to catch this show every week...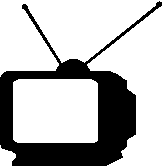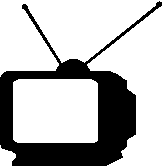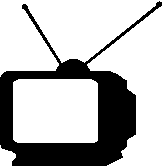 If a better show is on, tape this one...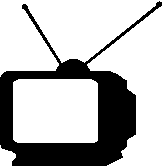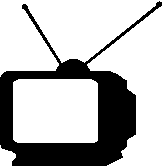 If nothing else is on, maybe this will be good...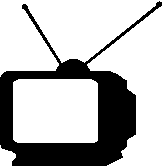 If this show is on, change the channel immediately!