Sign up below to get
the FREE Entertain Your Brain
Weekly Newsletter today!
"Hot Properties" Review
By Shawn McKenzie 10/22/2005
ABC has been doing gangbusters with their dramas, but they are still having problems in the comedy department. The latest problem of that is the Friday night laugh-track-filled "Hot Properties."
Fortysomething realtor Ava Summerlin (Gail O'Grady) runs the Summerlin & Associates real estate firm in Manhattan. She used to be a wild party girl, but she is now totally in love with her new husband Scott of two months, a handsome 25-year-old who doesn't know her real age. Ava and Scott want to start a family as soon as possible, and are currently going through fertility treatments. Chloe Reid (Nicole Sullivan) is her friend and co-worker who has problems finding a guy, and she goes through hoops to meet men. Lola Hernandez (Sofía Vergara) is a recently divorced hot Latina who was married to a man named Jeffrey for ten years before she found out that he was gay. She has horrible "gaydar," and she needs to fix it before finding the right guy. Part of the problem is that she looks for men who have good looks instead of men who have substance, and most of the good-looking men she is attracted to are gay. Emerson Ives (Christina Moore) is the latest addition to the firm. She's a young, rich virgin who has never worked a day in her life, but she immediately bonds with the women. Down the hall, the ladies' office neighbors are divorced therapist Dr. Sellers Boyd (Evan Handler), and sexy plastic surgeon Dr. Charlie Thorpe (Stephen Dunham.) The floor's receptionist and resident busybody is Mary (Amy Hill), a married mother of five. She delivers messages and packages to the residents of the office building, as well as unsolicited advice and the latest gossip, whether they want it or not.
In the first episode, Chloe whines to Ava that men are just not into her and that she should get a boob job. Mary gives Ava a message from an old boyfriend and tells her about the pluses and minuses of marriage. Lola is ready to date again, since it has been six months following her divorce. Ava, Chloe, and Lola meet a new client, Emerson, who is getting a new home for herself and her fiancé Graham Currier (Greg Cromer) as a wedding present from her parents. Emerson and Graham want to wait until marriage before they sleep together, since they are both virgins. She shows the girls a picture of Graham, and after she leaves, Ava and Chloe realize that they both slept with Graham at one point. In a cab ride over to see Emerson, the girls and Fareed (Iqbal Theba), their cab driver, discuss Lola's first post-divorce date and that Scott donated his "swimmers" to the fertility clinic by looking at an 18-year-old in People magazine. They get to the apartment, and Graham is surprised to see Ava again, but he doesn't remember Chloe. Chloe tries to remind Graham about her, and she does so by kissing him, just as Emerson comes in. She is devastated, and she watches "Oprah" for the first time, where she sees an episode about men who deceive their wives. She finds out from Chloe and Ava that Graham had both slept with him in the past, and they all go out for drinks. At the bar, Ava pulls out the People magazine and discovers a naked picture of her, which means that Scott was using a picture of her to give his sample and not the 18-year-old.
In the second episode, Lola is devastated over the death of her beloved chicken Mittens. The girls make fun of Mittens' death with Sellers and Charlie, when Lola overhears the conversation and becomes upset. The girls, including Emerson (who is now working there), invite Lola over and they drink wine and reminisce about their pets. The next morning, all four women realize that they had drunkenly called people on their cell phones. Chloe had called her mother Candice (Christine Estabrook) looking for an old boyfriend named Rusty. Emerson called her tennis pro named Dylan (Richard Blake), who sent her flowers the next day. Ava had left a dirty message on Scott's voicemail. Lola had chewed out her chicken doctor Dr. Grodin (Laird Macintosh) on the phone, but he sets up a date with her anyway at an animal rights benefit. Candice pays Chloe a visit, and she tags along to an apartment showing for a young couple (Darren Kennedy and Alicia Ziegler.) Candice screws up the sale when she complains about the apartment. Ava and Sellers advise her just to be kind to her mother, but Chloe just wants to tell her off. Emerson and Dylan make out on the couch, when she admits that she is a virgin, which makes Dylan uncomfortable. Ava finds out that her dirty voicemail was actually given to her super (Kevin Brief), who thinks that she was coming on to him. Chloe tells off Candice, which makes her cry. They have a touchy-feely moment (though Candice can't help but take one last shot at Chloe.) Lola dates her doctor, and while kissing him, she tastes chicken on him. While moaning about her date, Ava surprises Lola with a new baby chick, which she names Spot.
In the third episode, Ava and Chloe come back from selling a condo to a newlywed couple who met through an internet dating site. It gets them all talking about how effective internet dating is. Ava thinks it is for perverts, but the others are interested. Emerson wants to put a profile on a website called pp-date.net, a website for virgins who want to wait until marriage to have sex, and she wants to act like Audrey Hepburn while doing it. The others go for a different site. Chloe wants to be "Super Chloe"…a version of herself had she actually lived up to all of her New Year's resolutions, like running a marathon in under three hours. Lola finds out that Jeffrey has posted a profile on a gay website, and she decides to pose as a gay man named Rudolph in order to attract a handsome man. Ava decides to post a sexy profile just for fun. Unfortunately, it becomes the featured profile on the site, and she tries to get it off. Lola gets an email from Jeffrey, who thinks that he is emailing Rudolph. Emerson gets an email from a Christian surgeon (Winston Story) who wants to meet her for breakfast at Tiffany's. Chloe decides to set up a date with a guy named Chaz (Stephen Snedden) to go bungee jumping. She asks Sellers to help her get over her fear of heights before the date. Lola spent the night instant messaging Jeffrey, and Emerson got stood up at Tiffany's. She gets a message to meet him at the duck pond in Central Park, but Ava advises her not to do it. Lola gets a dinner invitation from Jeffrey, and she thinks that it might be a way to get back with him. Chloe bungee jumps on her date, but she tells Chaz that she loves him on the way down (he was gone by the time she came up.) Lola breaks her date with Jeffrey, and she realizes that they had never gotten along. Emerson meets the surgeon, but he stands her up again. Ava comes along (with Sellers and Charlie as her backup) and offers to go to dinner with her, but then the surgeon comes by with a horse-drawn carriage. She rejects him when she sees that he smokes.
The show made me laugh a few times, but most of those laughs were generated from watching Sullivan. She left FOX's "Mad TV" and CBS's "The King of Queens" to do this show, and I hope that she doesn't regret it. She is the only thing funny about the show. O'Grady does better in dramas, like NBC's wonderful "American Dreams" or ABC's gritty "NYPD Blue." She's not as bad as another "Blue" alum Sharon Lawrence and her attempts to do comedy, but she isn't very funny either. Vergara is sexy, but her character is so stereotyped and not amusing. Moore plays a good virginal character, but it didn't make me laugh.
Suzanne Martin created "Hot Properties," and I'm not too impressed with it so far. It's too bad…because Martin also created the hilarious but short-lived WB show "Maybe It's Me." That one didn't have a laugh-track, which this show unfortunately does. It fits fine with its Friday neighbor "Hope & Faith" in the former TGIF lineup, but so far, it's not quite as good. I'll have to give it a few more tries before I commit to this bit of sitcom real estate.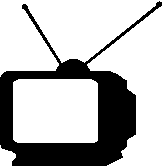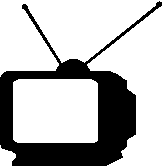 Ratings System: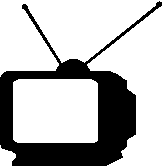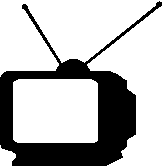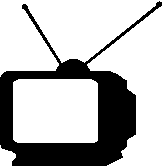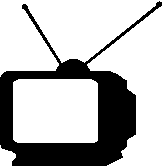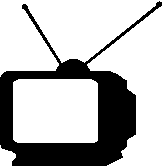 DO NOT MISS THIS SHOW!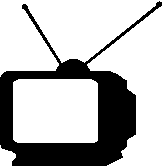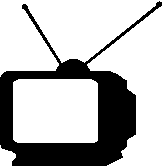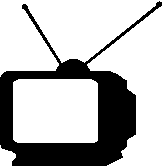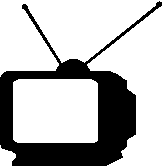 Try to catch this show every week...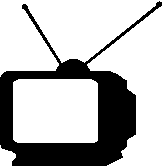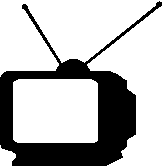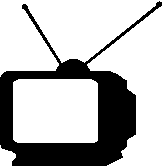 If a better show is on, tape this one...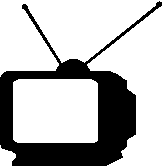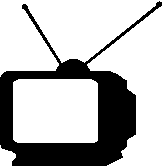 If nothing else is on, maybe this will be good...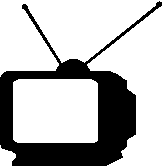 If this show is on, change the channel immediately!