Sign up below to get
the FREE Entertain Your Brain
Weekly Newsletter today!
"Jake 2.0" Review
By Shawn McKenzie 09/18/2003
I tend to drift towards superhero TV shows. Some of my favorite new shows last season included FOX's "John Doe" and the WB's "Birds of Prey" (okay, technically John Doe wasn't a superhero, but normal people don't have the super-intelligence he had, so it was kind of like a superpower.) That is why I figured that I would really like UPN's "Jake 2.0." What I discovered after watching the first two episodes was that it offered something more than I had hoped for originally.
Jake Foley (Christopher Gorham) is a slightly (but not totally) geeky computer techie working for the National Security Agency (NSA.) He currently has only a low-level security clearance at the NSA, but he has applied twice to become a full agent (both times he was turned down.) His co-worker/roommate Darin Metcalf (Matt Czuchry) likes the status of being an NSA employee (because it impresses the women), but he doesn't have any desire to be a full fledged agent himself. One day, Jake is asked to fix a computer in the lab of Dr. Gage, a research scientist who has been with the NSA for ten years. As Jake is noticing some weird stuff going on with the computer, Dr. Gage comes up behind him and the lab tech who asked him to fix the computer and shoots the lab tech. Right before Dr. Gage is about to shoot Jake, the security guards show up and shoot Gage. In the crossfire, something in the lab explodes and sprays onto Jake. The liquid that hits him contained nanites, which are microscopic computers. Now he has some cool powers, like superhuman strength, lightning-fast speed, heightened hearing, razor sharp vision, and telepathic abilities to communicate with computers. The NSA wants to take full advantage of his new powers, and Jake is more than willing to let them. Deputy Director Louise Beckett (Judith Scott) is in charge of a Special Ops division created around Jake. Kyle Duarte (Philip Anthony-Rodriguez) is a former field agent who is now Jake's partner and the man in charge of training him on how to be an agent. Dr. Diane Hughes (Keegan Connor Tracy) is a research doctor who used to assist Dr. Gage, but is now in charge of studying Jake's powers and helping him develop them. She discovers that he does have a weakness, which is anything that would affect a computer, like electromagnetic waves, power surges, or computer viruses. She also very obviously has a crush on Jake. Well…it isn't obvious to Jake, because he has a crush on Sarah Heywood (Marina Black.) She was a former classmate of Jake at Georgetown University, but now she is the legislative director for Senator Thompson. Sarah unfortunately already has a boyfriend named Peter (Andrew Kenneth Martin.) Jake now has to learn how to live the double life of an agent and a regular geeky twenty-something.
In the first episode, Jake gains his powers. He doesn't understand them at first, but soon learns some moderate control over them. His powers not only interest the NSA, but an IRA terrorist named Eric Vaughn. After reuniting with Sarah, she asks him to come over to fix her computer. Later, they meet for coffee, where she tells him that she has discovered that funds had been diverted from the Department of Defense to the NSA. Jake tries to steer her off her investigation. Vaughn kidnaps Sarah in order to get information about the research program from Jake. Jake rescues her by making a water pipe blow up in the research lab they meet in (he told the pipe's computer to heat up.) She thinks that she was kidnapped because she was getting too close in her investigation.
The second episode has Jake training to be an agent. In a really cool hologram simulator, Jake uses his powers to try to beat the machine, but he keeps failing. If he doesn't learn soon, he will become a lab monkey and they will shut down the division. Jake has been moved to his own apartment so the NSA can keep tabs on him better. Darin has been transferred out of the country. Diane wants to tell him about the failure thing (the NSA is giving them one last week to get him in shape), but wimps out. Kyle takes Jake on a sting to intercept a secrets trader to test him, but Jake intercepts the wrong guy (he stops a hot dog vender paying off his bookie.) Meanwhile, Agent Wright, carrying an electromagnetic pulse bomb called Sandstorm in a briefcase, is assassinated while flying home, along with his two partners. The assassin was Abdul Taranzi, Al-Juhara's chief weapons expert (I know…goofy name. Was Al-Jazeera going to sue?) Jake has lunch with Sarah, where he finds out that she dumped Peter. Kyle wants Jake to get Sarah to stop her investigation of the missing D.O.D. funds. The NSA discovers Taranzi's involvement through a security camera. Soon, they get a signal that the bomb has been activated. They have 20 minutes to find it before it explodes. It has a tracking device, which they think will help them, but Taranzi has planted a series of false tracking device transmitters throughout the city. Jake figures out that he really intends to blow up the NSA with the intention to knock out all national security and allow terror to reign. He finds the real bomb, but Taranzi gets in a fight with him. He knocks Taranzi out and explodes the bomb in a thick safe. The blast knocks Jake out, but he is able to run away from Taranzi (who has revived) and hide in the simulator, where he tricks Taranzi into wasting his bullets so he can knock him out with a pipe. The NSA is impressed with Jake's work, so they decide to keep the program going.
The thing I liked about this show is that Jake was a willing superhero. I'm so sick of reluctant heroes. The best example I can give you is Darien Fawkes from the Sci-Fi Channel's "The Invisible Man." He had those powers, but he didn't want them, and he didn't want to help the agency. Occasionally at first Jake was saying he didn't want to be a hero, but now he enthusiastically wants to use his powers to be an agent. Thank you!
The special effects are cool in this show. I like the close-up shots when Jake is communicating with a computer.
"Jake 2.0" is my favorite new show so far this season. That is good news for UPN, which actually has the worst lineup this fall. The biggest problem with this show is an ironic one. The executive producer, David Greenwalt, has to deal with the fact that this show is competing directly with his other show, "Angel," on the WB (I have to deal with that problem as well, since I love that little show about a vampire with a soul.) It also has to compete with the Emmy winning "West Wing," a promising-looking season of "The Bachelor," and my favorite non-animated network sitcom, "The King of Queens." I'm just going to have to get two more VCRs!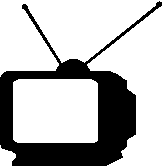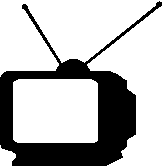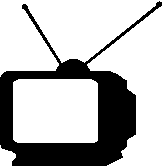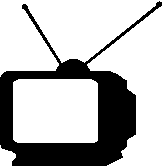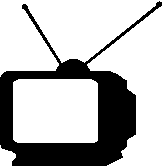 Ratings System: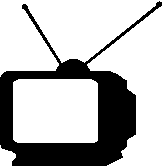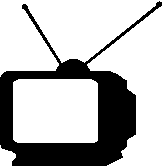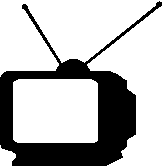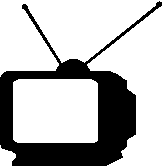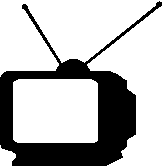 DO NOT MISS THIS SHOW!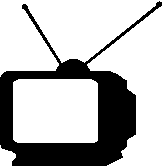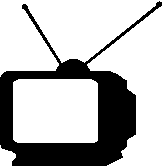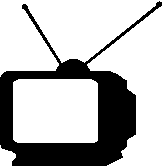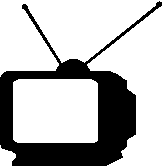 Try to catch this show every week...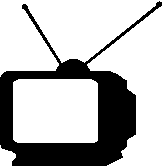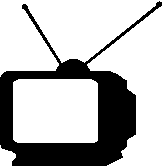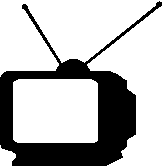 If a better show is on, tape this one...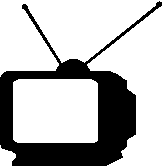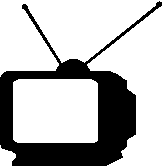 If nothing else is on, maybe this will be good...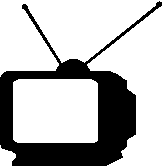 If this show is on, change the channel immediately!