Sign up below to get
the FREE Entertain Your Brain
Weekly Newsletter today!
"Las Vegas" Review
By Shawn McKenzie 10/08/2003
It is so refreshing to see a new concept for a show on a network. After all the doctors, lawyers, politicians, and policemen, an hour-long drama about a Las Vegas security team is new. NBC's "Las Vegas" is not only fresh, it is so stylish that can't fail to entertain.
Big Ed Deline (James Caan) is the head of the surveillance team for the Montecito Resort & Casino. He used to be the head of CIA counterintelligence, but now he is in charge of the security for the casino. With his protégé, Danny McCoy (Josh Duhamel), an ex-U.S. Marine and Las Vegas native, they deal with card-counting cheaters, costly streaks of random luck, and rival casinos stealing their big-money players. Along with Paulie (Frank Santorelli), a member of his security team, Big Ed recently found Danny in bed with his only daughter, Delinda (Molly Sims), which didn't make him too happy. He depends heavily on Danny, so he grits his teeth at the thought of Danny being with his baby girl. Danny's longtime friend, Mary Connell (Nikki Cox), is an escort (but not a hooker, as Danny points out), and will soon be the director of special events at the casino. Aside from Mary, Danny also has the head of valets Mike Cannon (James Lesure), an engineering graduate who makes more money as a valet, and sleek pit boss Nessa Holt a.k.a. "The Ice Queen" (Marsha Thomason), a woman somehow connected to Ed, helping him out with his job. New to the security team is a former competitor named Samantha "Sam" Jane (Vanessa Marcil.) Danny used to date Sam, but now works with him at the casino. Every week it seems that Danny is given a million things to do, but with the help of his team, he gets most of it done.
In the first episode, Big Ed has caught Danny with Delinda. Danny didn't know that Delinda was Ed's daughter, and Ed question's Danny's investigative skills. There are bigger issues at hand though, because Ed gives Danny his list of things he has to take care of that day. First, Danny has to find the Warren Herman (Michael Crider), a.k.a. the Whale, a high roller who never made it to the casino as scheduled. Second, there's a blackjack player who appears to be cheating, and Danny has to figure out how he is doing it. Third, a bum wearing bunny slippers named Tom Bay (Tom Ayers) is having a winning streak, and Danny needs to find out if he is cheating as well. Fourth, the Johnson's (Frank DeAngelo and Beverly Washburn) are celebrating their 30th wedding anniversary, and Danny has to find out what Mrs. Johnson wants for an anniversary. Fifth, and final, he has to stop an exhibitionist named Mrs. Dana Barry (Tishara Corusino) from having sex in an elevator. The last one doesn't appear too lengthy of a problem, since all Danny does is knock on the elevator and tell her that she is on camera, which she says that she already knew. He gets a tip from Mike that the Whale went to a strip joint. He goes to the strip joint and finds out from a stripper that the Whale lost a bundle at another casino. Danny goes to that casino, the Sand Dragon, where he runs into Sam, who had been the one to bring the Whale to the strip joint. Danny offers Sam a job at the casino if she can convince the Whale to come back. That is what she does, but Danny and Mary had mistakenly given Tom the bum the Whale's regular suite. Danny convinces Tom to leave with the winnings he already had (he does leave after losing almost all of it again.) Meanwhile, Ed tracks a signal that is coming from outside of the casino that is being fed to the blackjack player. After seeing Sam use her palm pilot, Danny figures out how the blackjack player was cheating. He had a tiny camera in his finger that was being fed to the palm pilot of a valet named Stevie (Brian D. Phelan) outside, who was in turn giving him the cheating moves through a transmitter in his ear. They set the cheater up to lose and then bust him. After hearing the Johnson's fight, he gets them to stop and sets them up with a dinner in a nice French restaurant. Even with all this happening, a few other things happen that day with Danny. He goes to an uncomfortable family dinner with Ed, Ed's wife Jillian (Cheryl Ladd), and Delina. He also runs into his dad, Larry (John Terry), whom he promises to go with to visit his mom's grave on her birthday. Apparently, Danny had run out on the family construction business a few years ago to join the Marines. Finally, he remembers that he needs to call his and Mary's childhood friend Greg, a night watchman for Larry's construction site, though he isn't aware that Greg is lying dead out in the desert.
In the second episode, two drunken golfers stumble across Greg's dead body (I'm not sure how it got to the golf course though.) Greg had a bad gambling problem, and a cop friend of Danny named Luis (Guy Ecker) shows Danny Greg's body. Danny wants to track down the killer, and finds out that Danny owed money to a local loan shark named Tyler O'Riley. Danny finds O'Riley and tackles him, but Luis stops Danny from going any further. O'Riley is later busted. Ed's assignment for Danny that day is to handle an investigative reporter named Aaron Walker (Jack Kehler) trying to get pictures of the ultra-conservative and moral Senator William Percy "Bill" Henderson (Daniel Hugh Kelly) gambling and sinning at the casino. Apparently, Henderson has some dirt on Ed about a covert operation during his days with the CIA, and he had been holding it over Ed's head for years in exchange for his private romps at the casino (plus the Senator owes the casino $3.5 million.) Ed is fed up with dealing with Henderson, so he lets Walker file his story, all while completely aware of the possible consequences. Mary's first responsibility in her new position as hotel special events coordinator is to run a surfing competition (there is a self-propelled surfing machine outside the casino) while attempting to control an actor (Gildart Jackson) taking his role as King Arthur in the dinner show a little too seriously. He believes Ed to be Merlin reborn, Danny is the new Sir Lancelot, and Nessa is Lady Guinevere. After he drops his sword in the "lake" (the surfing machine), it cuts off the propellers. Arthur dives in and pulls "Excalibur" from the "stone" (he pulled the sword out of the propellers.) Mary finds out that Arthur is a mental patient named Arden King who has gone off his medication. All the while, the Benkins, Stevie (Stoney Westmoreland) and Susie (Cheryl White), claim that all the excitement of the day contributed to their best vacation ever (they even got a picture taken with King Arthur in front of the pyramids of the Mirage.)
In the third episode, an alleged high roller staying at the Montecito during a Ferrari convention named Julian Kerbis (Wallace Langham) cashes in forty grand for chips, but never plays a hand, so Danny and Ed suspect the would-be gambler of money laundering. However, when Danny uses a hooker named Lois Blatz (Kelly Rebecca Walsh) to set up some informational blackmail, he discovers the chips are the down payment on a stolen Ferrari that he is buying from a guy named Steven (Bodhi Elfman.) Danny meets with Steven pretending to be Kerbis, but after a test drive, Steven gets nervous and bolts. Danny and Mike capture him and turn him into the police. Ironically, Kerbis ends up winning another car at the casino. Meanwhile, Ed attends the quickie marriage of his goofy cousin Donny Rollins (Stephen Tobolowsky) who just met the girl of his dreams named Marie Kaminsky (Bess Meyer) at the roulette wheel. Marie takes $30,000 of Donny's money and skips out on him. Ed and Sam capture her and force her to be a loving and devoted wife. Donny ends up getting the marriage annulled anyway, which makes Ed happy. Delinda breaks up with Danny. She also tells Ed that she wants to get a restaurant hostess job without Ed's help, and he agrees.
From the opening flying camera shots to all of the fast paced editing, this is the show that FOX's "Fastlane" wanted to be. Is it any coincidence that The Fast and the Furious writer Gary Scott Thompson created this show?
I am so happy to see Cox back onscreen. I actually liked her Vegas-based sitcom "Nikki," and she makes a good transition into drama. She is just one of a nice group of unbelievably hot women who all possess decent acting chops in this show. Simms and Thomason haven't been given much to do yet, but I see things on the horizon.
The two male leads, Caan and Duhamel, aren't exactly chopped meat. Caan's intimidating presence translates well to television, and soap opera actor Duhamel keeps up as the main focus of this show.
It may not garner any Emmy nominations, but "Las Vegas" is one of the most entertaining new shows this season. Some people may say that this show is similar to ABC's late '70s series "Vega$." I would argue that it was just a private eye show, which happened to take place in Vegas. This show deals with an aspect of Vegas that is exclusive to a gambling town. Sure, they could do a show about a security team in any other type of business. Would it be as exciting though?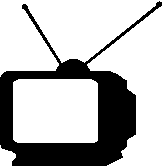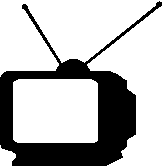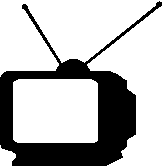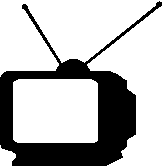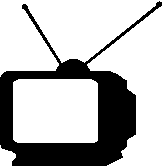 Ratings System: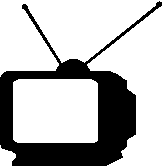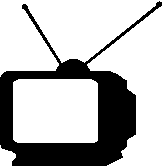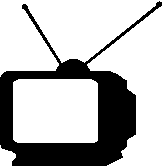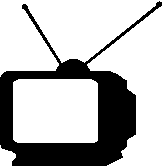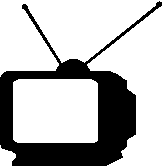 DO NOT MISS THIS SHOW!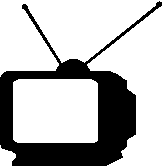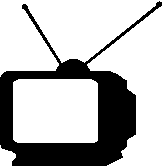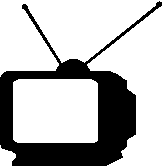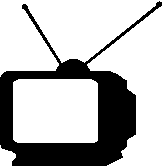 Try to catch this show every week...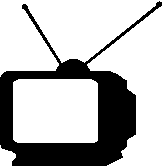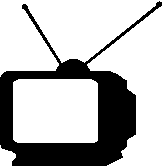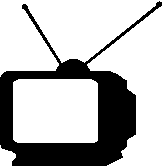 If a better show is on, tape this one...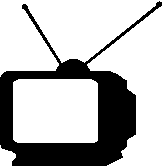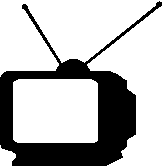 If nothing else is on, maybe this will be good...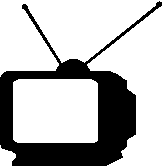 If this show is on, change the channel immediately!