Sign up below to get
the FREE Entertain Your Brain
Weekly Newsletter today!
"Like Family" Review
By Shawn McKenzie 10/03/2003
The WB really must be attempting to take ABC's former TGIF crown, because they have a decent lineup on Friday nights. I already like "Reba" and "Grounded for Life," and "All About the Andersons" isn't too bad. Now we can round it out with "Like Family," a great family sitcom for Friday nights.
Tanya (Holly Robinson Peete) and Ed Ward (Kevin Michael Richardson) are a middle-class African-American couple in suburban New Jersey. They have two kids, 16-year-old Danika (Megalyn Echikunwoke), and 10-year-old Bobby (B.J. Mitchell.) When Tanya's best friend Maddie Hudson (Diane Farr), a hard-working white single mom who has recently gone through some hard times, needed a place to stay, they allow her and her 16-year-old son Keith (J. Mack Slaughter) stay with them. Maddie felt like her corporate job in New York City had kept her away from Keith for long hours, and he had begun to hang out with the wrong crowd (one of his friends was named Scuzzy.) She wanted him to grow up in a better neighborhood, and felt like Tanya's neighborhood was perfect. She also thinks Keith needed the influence of a traditional family structure, and living with the Wards would provide that (after all, they are Keith's Godparents.) Tanya had a successful career as a lawyer, but now she is taking a few years off to stay home with her kids. Ed runs his own landscaping business. Bobby likes Keith, and considers him "the older white brother he never had." Danika's relationship with Keith is complicated. Keith and Danika have known each other since they were babies, and it is a love/hate thing. They will fight with each other and pick on each other, but they still look out for one another. Their relationship is almost flirtatious (you almost think of Greg and Marcia together in A Very Brady Sequel.) Also living in the house with all of them is Ed's father, Pop (J. Anthony Brown), a 74-year-old senior citizen who is still a ladies' man and is never afraid to give his opinion.
In the first episode, Keith learns to adjust to living with the Wards. Maddie finds out about Keith's plans to sneak out and hang out with his friends in their old neighborhood, but doesn't have time to punish him. She leaves that responsibility to Tanya, who grounds him for the weekend. That night, Keith tries sneaking out through the bathroom window, but when Danika comes in and distracts him, he accidentally breaks the toilet seat. Ed loved that toilet, and he makes Keith go with him to buy a new toilet at Home Depot. Keith meets a girl named Alyssa (Ashleigh Ann Wood) there who he recognizes from school, but Ed embarrasses him in front of her. When they get home, Tanya furthers her punishment by making him do a bunch of chores. Keith finds out from Bobby that Danika is going out with a boy named Brad (Arjay Smith), even though Ed won't let her date. Since she initially ratted him out, and distracted him during his bathroom sneak-out, Keith decides to invite Brad to the family barbeque to get her back. Initially, Ed is mad, but Brad charms him, and Keith's revenge plan backfires. Later, Keith talks to Brad out on the patio about the Wards. He tells Keith that he is putting up with them so he can get it on with Danika. Keith defends her honor, and Ed, who overheard the whole conversation, scares Brad off. Keith makes up with both Danika and Ed.
In the second episode, Tanya lectures Ed about getting along with Keith. He agrees to make a room for Keith in the basement to have some privacy. Tanya then gets jealous of Maddie when she learns that Maddie gave Danika boy advice. Tanya didn't know why Danika didn't tell her about this boy. Maddie is also sharing clothes with Danika, which further infuriates Tanya. Maddie and Tanya have a big fight, which freaks out Ed and Keith, and they hide out in the basement. Ed makes them talk it out, which they finally do. Tanya talks to Danika and tells her that they can talk about anything.
In a future episode (which is scheduled to air October 10), Ed is feeling frustrated because he and Tanya haven't had sex since the Hudsons moved in. Pop suggests that Ed clear the house so he and Tanya can have some alone time. Ed allows Keith to go on a trip with his friends to the shore, Danika to a rap concert, and Bobby to a sleepover with a friend. His attempt to shuffle them out the door proves harder than he thought.
This show is funny, mainly because of the ensemble cast. Everyone works together great, but there are two standouts. Richardson is a hulking man who is very expressive. I was reading his bio, and it looks like he has done mostly voice work (most recently as Thadeus in the "Final Flight of the Osiris" segment of The Animatrix.) He does have a booming voice, but his acting skills aren't bad either. Everything that Brown says on this show is absolutely hilarious. I wish he had gotten his own show.
The show isn't perfect. Bobby is a little annoying, but I have seen far worse. I also really want to see Pop get more screen time!
I think that ABC had better watch out for the WB in its attempt to re-launch TGIF this season. With shows such as "Like Family," the Frog may just jump over the Alphabet on Friday nights.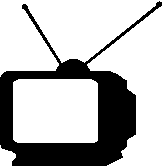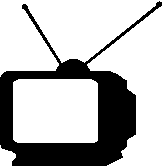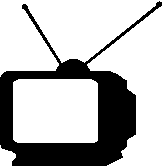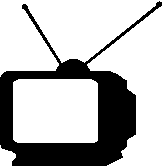 Ratings System: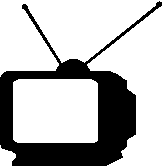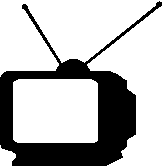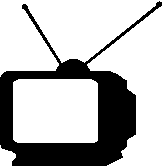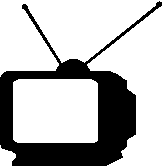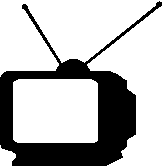 DO NOT MISS THIS SHOW!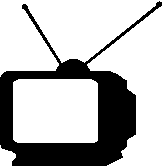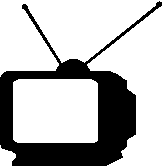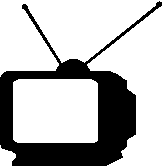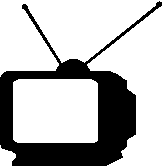 Try to catch this show every week...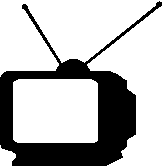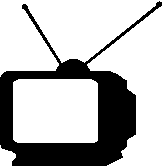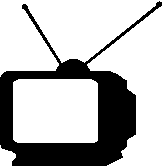 If a better show is on, tape this one...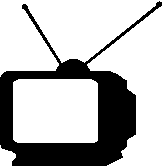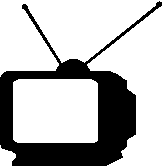 If nothing else is on, maybe this will be good...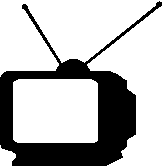 If this show is on, change the channel immediately!