"Line of Fire" Review
By Shawn McKenzie 02/03/2004
Director Rod Lurie is a former movie critic turned director. If you are a film geek like me, that isn't exactly news to you. He directed a couple of really cool political thrillers called Deterrence and The Contender (I haven't seen The Last Castle yet, even though I've had the DVD for over a year), and now he has created the ABC series "Line of Fire." The problem is that this obvious attempt to attract the HBO audience is confusing and a little lame.
Once again, we have a show that attempts to parallel the lives of crime fighters, in this case we have FBI agents, and the criminals they are targeting, located this time in Richmond, Virginia. Rookie FBI agents Paige Van Doren (Leslie Bibb) and Todd Stevens (Jeffrey D. Sams) are assigned to the Richmond branch. Paige is in the game to avenge her husband's death, one of the victims of the 9/11 Pentagon attack. Their new boss is Special Agent in Charge Lisa Cohen (Leslie Hope), a tough, no-nonsense leader who also drinks and smokes heavily. The branch is shocked by the death of Agent Bert Somers (Tom Waite), which is the first such tragedy for most in this group. Agent Amiel MacArthur (Michael Irby) was with Agent Somers when he was killed, and he grieves his loss immensely. Agent Jennifer Sampson (Julie Ann Emery) does as well, when she is not acting as a wife and mother of two. The "criminal" side is also bothered by the death, but only of the henchman who killed Somers instead (Somers killed that henchman while being killed by him.) Jonah Malloy (David Paymer) is the local crime boss who runs several criminal businesses, like drug dealing and prostitution. Donovan Stubbin (Brian Goodman) is one of Malloy's chief lieutenants. Malloy knows that the death of Somers is only going to make the FBI step up their intrusion of his organization, so he is preparing for war. There are about a zillion other characters, some of which I will describe below in my episode summaries.
In the first episode, Malloy's henchman in the opening scene kills Somers. Paige and Todd join the team. The episode sets up the five hundred subplots.
In the second episode, Malloy kidnaps a 10-year-old child as collateral for a debt. He also tries to intercept the same shipment of illegal drugs from Colombia as Lisa. His wife, Janet (Kristen Shaw), is ticked off that he kidnapped the boy, but bonds with the kid and chews him out for them not having a kid of their own. Two of Malloy's men are killed, which upsets Roy Ravelle (Anson Mount), the FBI cop working undercover for Malloy.
In the third episode, Paige goes undercover to catch Judge Clyde Parker (William Lucking) committing sexual blackmail. He forces women to sleep with him in order to get their children out of foster care. Malloy blackmails a woman into letting Janet into the Daughters of Virginia, and also has a man's finger chopped off because he suspects that the man is withholding information.
In the fourth episode, Malloy pressures a local minor-league baseball team owner to give a former college ballplayer a tryout. He is surprised that his influence isn't as widespread as he thought. Paige goes after a pregnant fugitive who injured her partner, Jennifer (after Paige had screwed up the bust), and Roy learns that Sommers may have been placing bets with Malloy.
In the fifth episode, Sommers turns out to be even dirtier. This time, Roy finds out that he sold names and addresses of individuals from the Witness Protection list to Malloy, and the man that Sommers worked with has been hired to kill them for a million dollars each. Lisa sleeps with a man she later realizes may be a serial rapist and killer. In the most interesting subplot, Jennifer has problems with her son, Hunter (Mike Weinberg), where he allows the boy Hunter is bullying to hit him.
In the sixth episode, Malloy sets up his Janet's cousin, Tiffany (Polly Cusumano), to work in his whorehouse. Janet is upset about this, so Malloy promises that they can have a baby to shut her up. Lisa and her team investigate the disappearance of the eight year-old girl of a woman whose husband disappeared on 9/11 (gratuitous Paige involvement plot.) They find out the woman's husband just used 9/11 to get away from her, and that he had kidnapped the girl. She shoots and kills him, and is immediately arrested. Also, after Donovan calls his wife Jada (Jazsmin Lewis) the "n" word, and she immediately kicks him out of the house and into Roy's apartment.
In the seventh episode, Lisa learns of dirty cops on the Richmond force, and she works with and sleeps with Chief Nick Brustin (Peter Horton) of the Richmond Police Department. Amiel busts an armed robber at a men's bathhouse. Jennifer finds out that Amiel is gay…I think.
In the eighth, and most interesting, episode, a guy takes Jennifer's daughter, Joanie (Jaycee Porter), hostage. The guy thought his girlfriend and one of Joanie's classmates was being beaten by their stepdad, but the girlfriend just made it up. Malloy finds out his Tiffany was beaten at the whorehouse. He was originally going to beat the guy, but he works out a deal that makes him some money. Stubbin's teenage son Kevin (Brian Goodman) lands in jail.
As you can tell, I had a hard time remembering everything that happened in each episode. Most of the episodes are forgettable, along with most of the characters. There are too many characters, and it is hard to follow all of them (though in its defense, I made the same complaint of the first season of HBO's "The Wire.") Paymer is a great actor, but he is very miscast in his role as a ruthless gangster. Hope isn't bad, but her character is becoming the new cliché…the self-loathing woman. Bibb annoys me, along with anyone she is partnered with (except Emery.) Also, it is very distracting to have characters that say "bulls**t" in one scene, but "friggin'" in another. I realize that the f-word is still not allowed on network TV, but having only half of the bad words that they allow on HBO in this show makes it sound incredibly stupid.
I do like Emery, but I don't know if it is because her acting is good, or that her character is the only non-clichéd one. I like the whole FBI agent by day, mom by night thing. I would probably enjoy a show centered on her character.
"Line of Fire" is slightly better than the last time a network went after HBO's audience, NBC's "Kingpin" (even though I am giving them the same rating), but it still hasn't gotten there. It's ironic that the show has been filling the timeslot of a network show that successfully pushed the boundaries, "NYPD Blue." The big difference is that "Blue" had fewer characters, and more of them had interesting stories (even though most of them are depressing), so you actually cared about them. I hope this isn't an example of what Lurie intends to bring to television in the future. Maybe it was because he was a movie critic and not a TV critic. I guess I'll make that judgment with his next show.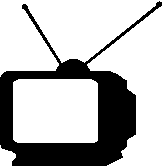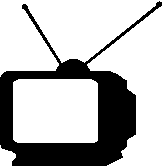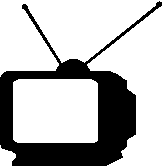 Ratings System: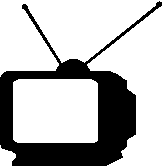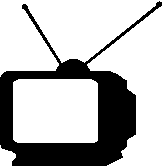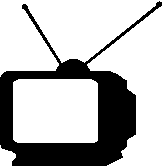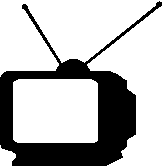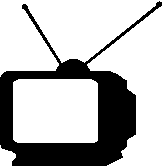 DO NOT MISS THIS SHOW!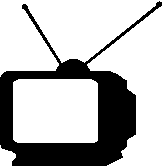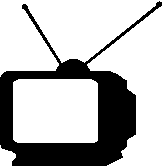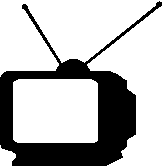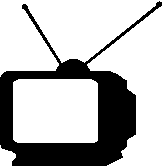 Try to catch this show every week...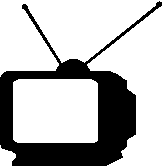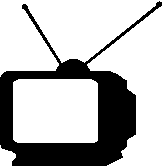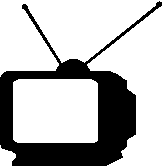 If a better show is on, tape this one...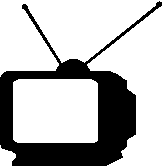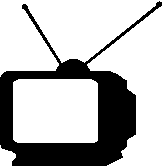 If nothing else is on, maybe this will be good...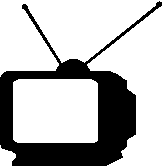 If this show is on, change the channel immediately!