"Luis" Review
By Shawn McKenzie 10/03/2003
Luis Guzman has been one of the best supporting actors in movies for the last fifteen years or so. Why he has yet to receive a lead role until now is a mystery. I just hope FOX's awful "Luis" won't kill that chance again.
Luis (Guzman) is the owner of a Spanish Harlem donut shop named Park Avenue Donuts and the landlord of the building it's in. The apartment building has some multi-ethnic tenants. Mrs. Gallagher (Eve Brenner) is an intolerable elderly Irish woman who lives in a rent-controlled apartment (her rent is $96.15 a month.) Zhing Zhang (Reggie Lee) is a Chinese delivery boy for Moon Palace Family Fine Dining who swears he was a cardiologist back in the "Old Country" and doesn't speak English. TK (Malcolm Barrett) is a young African-American kid who harasses his customers by trying to sell them the "merchandise" he found in Luis' dumpster. Luis has to deal with his family as well as his tenants. His ex-wife, Isabella (Diana-Maria Riva), helped start the donut shop with him, and despite acting nasty to him, keeps coming around all the time (Luis suspects that she still likes him.) Part of why she might be coming around is to visit their daughter, Marly (Jaclyn DeSantis), who lives in Luis' building with her white boyfriend Greg (Wesley A. Ramsey.) While Marly is a responsible, hardworking, 23-year-old woman (she is a teller in a bank), Greg is a freeloading artist who hopes to pay his share of the rent by selling his paintings. Greg drives Luis nuts because he thinks that the boy sponges off his little girl. The last person in his life is Richie (Charlie Day), the donut shop assistant who is hot for Luis' daughter, and doesn't hide it.
In the first episode, Luis upsets Marly by demanding that Greg get a job. Greg's fellowship money has run out, and Marly is paying his share of the rent. Greg gets frustrated that Luis doesn't understand his "art," and says that he will find another place to live. Luis is happy about this, until Isabella chews him out for upsetting their daughter. Luis caves in and allows Marly to pay Greg's rent. The episode ends with Luis and Greg taking Mrs. Gallagher to see Zhing Zhang because she had a kidney stone (but it looked like she had a heart attack.)
In the second episode, Luis is thrilled when his ex-wife Isabella sets him up with one of her co-worker friends, Eva (Laura Ceron.) She did this so Luis would get over her. Eve is sexy and seems fun, but she has the annoying habit of agreeing with everything he says. Luis bails out of the date early and confronts Isabella about why she set him up with Eve (she knew about her agreeing habit.) He thinks she set him up with Eve because she knew that it wouldn't work out and that she would have the option of getting back with him, since he thinks that she isn't over him. She denies it, but when he goes in for a romantic kiss, Isabella invites him into her apartment to have sex. Also in this episode, Greg plans a romantic date with Marly to keep their romance alive (since she had pointed out that they never go on dates anymore), but is mad at her when she forgets about the date and works late at the bank. He quickly gets over it when she says that he can do the sexual thing he likes to do with her in the bedroom.
Why did the man who appeared in great movies like Traffic, Boogie Nights, and Punch Drunk Love agree to make this show? It is so unfunny that it is an insult to such a good actor. I'll give you an example of the dialogue. Luis: "I don't think it's fair I gotta pay for something I can't see (referring to the gas bill.)" Marly: "Well, you paid for your shoes and you can't see those (she says this while patting his belly, meaning his belly gets in the way of seeing his feet.)" Luis: "I'm gonna let that go 'cause…I'm fat." Are your eyes welling up with tears of laughter yet?
All of the "colorful characters" are very annoying. I didn't see much of Mrs. Gallagher, but I saw too much of the useless TK character. Richie seems to be doing the same character that Elizabeth Regen does on NBC's "Whoopi," the white, fake homeboy character (or homegirl for Regen.) It makes Jamie Kennedy's Brad Gluckman character from Malibu's Most Wanted look like Oscar material. Zhing Zhang confuses me, because he didn't speak English at all until the closing credits of the first episode. Whether he speaks English or Chinese, he is an irritating stereotyped character.
"Luis" was so not the right first project for Guzman to lead. I think that between the two episodes I saw, I laughed maybe four times. The rest of the time, I spent wondering where he went wrong. I just hope that this show doesn't bring down the still funny "Wanda at Large" and the guilty pleasure high school soap opera "Boston Public." I'd love to see Guzman lead a TV drama for his next project, or at least a funny sitcom. Until then, I'll watch around this show.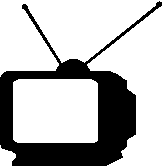 1/2
Ratings System: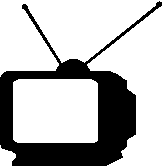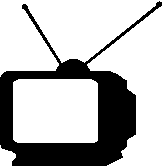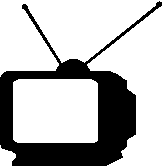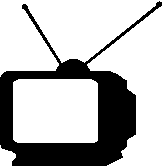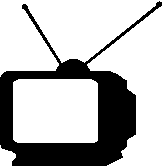 DO NOT MISS THIS SHOW!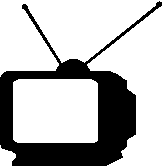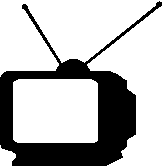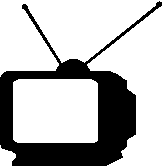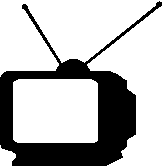 Try to catch this show every week...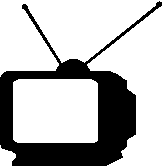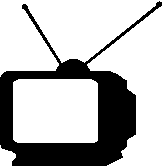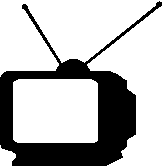 If a better show is on, tape this one...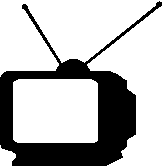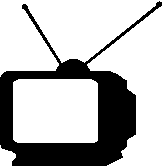 If nothing else is on, maybe this will be good...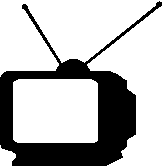 If this show is on, change the channel immediately!