Sign up below to get
the FREE Entertain Your Brain
Weekly Newsletter today!
"The Lyon's Den" Review
By Shawn McKenzie 11/18/2003
When Rob Lowe left "The West Wing," I didn't blame him. By the end of his tenure, he was given little to do. He is now the lead in an interesting new legal soap opera on NBC called "The Lyon's Den." The problem is that the show has painted itself into a corner.
John "Jack" Turner (Lowe) is the squeaky-clean son of Senator Harlan M. Turner (Rip Torn) and the head of a small pro-bono law clinic in Washington, D.C., sponsored by the law firm of Lyon, LaCrosse, and Levine. Jack reluctantly becomes the managing partner of the law firm after the apparent suicide of its former senior partner and Jack's mentor, Daniel Barrington (Kevin Cooney.) He does this because Terrence Christianson (James Pickens Jr.), the head of the firm, threatens to shut down the clinic. His more practical longtime friend and colleague, George Riley (Matt Craven), a fellow attorney at the clinic, also urges him to take the position. Terrence's reasons for the promotion might be devious, as he is plotting something behind the scenes with Harlan. Jack's promotion doesn't sit well with Grant Rashton (Kyle Chandler), another partner who wanted Jack's position and schemes to still get it. His assistant, Brit Hanley (Frances Fisher), former assistant to Harlan, schemes along with him. Ariel Saxon (Elizabeth Mitchell), an attractive attorney and recovering alcoholic, is trying to re-establish her career after her addiction ruined her life. She is an old classmate of Jack, which makes her the perfect spy for Grant. She is having an affair with Grant, and he has her work down at his clinic so she can dig up some dirt on him. Another floor down at LLL is paralegal Jeff Fineman (David Krumholtz), who has a crush on Ariel and would do almost anything for her.
In the first episode, Daniel Barrington takes a swan dive off the LLL building. Jack helps a colleague involving an African woman who will be deported and executed for the crime of adultery, even though she was raped. Jack uses his father's connections to the President to secure a pardon, but the woman decides to go back anyway and fight for other women. Riley defends a mentally handicapped guy in a murder case, but finds out after a DNA test that his biological twin brother actually committed the crime. Ariel falls off the wagon right in front of Fineman because of the stress of having to spy on Jack. Jack suspects that Barrington's suicide might have been murder, and he talks to Detective Nick Traub (Robert Picardo) about it.
In the second episode, Jack begins work as the managing partner. Terrence gives Jack a "do-gooder" case to distract him from finding out his and Harlan's true intentions for him. He represents a father wanting to launch a civil suit against a young man who's already been acquitted of killing his teenaged daughter. Jack finds out that the young man had intended to kill the girl's sister, but hit her instead. Jack wins a motion not to dismiss the case, but the sister shoots the young man outside the courtroom. Riley defends a 16-year-old who drove a tractor full of explosives into the Capitol Mall reflecting pool. Ariel helps Riley on the case, and ticks him off by telling the parents of the teen that a brainwashing defense might get him off, a strategy Riley didn't want to use. He kicks her off the case, but then forgives her after she devises a strategy to go after the cult leader who had suggested the act.
In the third episode, Jack defends a female fashion executive who is accused of sexual harassment by a former female worker. He enlists Ariel's help, which ticks off Grant. Her company wants to settle quickly, because they are merging with another company, and a sexual harassment case would drop their price value. Jack threatens to expose them, and they back the defendant. Riley feels bad when a desperate former classmate whose descent into drug abuse was triggered by an experimental drug comes to him for help. He had blown him off, and the guy was later killed by cops after supposedly going crazy. Riley discovers that LLL represents the company that makes the drug, so Jack is forced to make him stop with the investigation. Riley slyly has the family of the classmate take over the investigation. Brit receives a phone call at the end of the episode from Charlie (Hank Harris), a paralegal at LLL who has Barrington's journal in his possession. He wants to trade it for her connections with a music talent agent.
In the fourth episode, Jack defends an old friend who has been accused of fraud and embezzlement in connection with his wife's family's business. After being arrested, the friend escapes and finds out on his own that his father-in-law was behind the whole thing. Riley is burned out because he hasn't found a replacement for Jack at the clinic. Jack finds him one by the episode's end, a woman named Molly Packard (Megahn Perry.) Grant forms an unlikely friendship with a gunshot victim while representing the city in a civil suit against a munitions firm. The victim suffers a seizure by the episode's end, and Grant tries to settle the case with a bunch of gun restrictions that the city wants. Traub wants the security tapes from LLL during Barrington's suicide. Jack tries to get them from Hal Molloy (Cliff Robertson), the head of security, but is denied. Molloy slips them in a trash can in front of his building at the end of the episode. Charlie discovers his rare electric guitar smashed, a clear threat from Brit to hand over the journal.
In the fifth episode, Jack gets a letter from a serial killer named Allen Forrester (guest star Steven Weber), currently on death row, who claims to have information about Dan Barrington's death. The problem is that Allen is scheduled to be executed, and his information will die with him, so Jack tries to get a stay of execution. He gets the stay, and finds out that Molloy was in the office when Barrington died. Riley considers the generous plea bargain of the AUSA for his current client accused of assaulting a shop owner, since he wants to be home to take his kids trick-or-treating, but finds out that his client is innocent. He proves that the shop owner was committing insurance fraud, wins the case, and misses the thing with his kids. Fineman thinks that it is weird that Charlie is gone, and confirms it when he finds Charlie's abandoned apartment. Grant discovers that Ariel is digging up dirt on him, not Jack.
I have found myself very curious about the story of Barrington's death. That is the problem with the show though. The possible murder mystery and everything surrounding it is interesting, but they can't exactly focus only on just that case. They have to fill the rest of the time with uninteresting other cases. The other problem I see in the future is the resolution of the Barrington mystery. Once it is solved (during May sweeps I suspect, if the show lasts that long), where will the show go?
Chandler and Fisher make very good bad guys. I love it when an actor who has established themselves as a good guy plays a bad guy role, i.e. Michael Chiklis from "The Shield." Chandler was the goody-goody on CBS's "Early Edition," and now he is the scheming Grant. I doubt the role will garner him an Emmy nod, but I like it when an actor stretches.
"The Lyon's Den" is an ambitious project for Lowe, but I hope it lasts. NBC pulled it from their schedule right before November sweeps, but it comes back November 30 with a guest appearance by singer Jewel (in an acting role, not singing, like fellow Sunday night NBC show "American Dreams.") It also has a guest appearance by Andy Richter doing drama for the first time (another acting stretch!) I hope the show lasts long enough to at least wrap up the Barrington plotline. After that, maybe we could get more interesting cases, okay?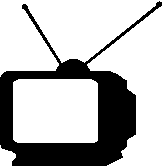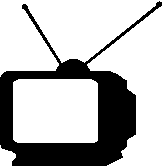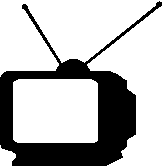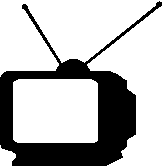 Ratings System: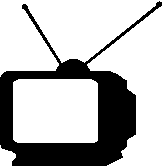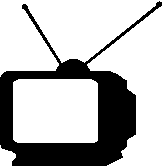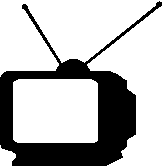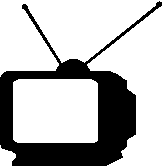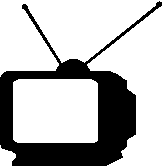 DO NOT MISS THIS SHOW!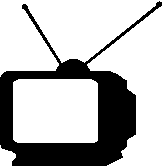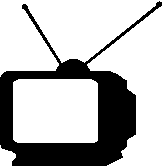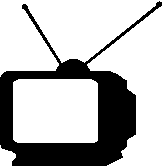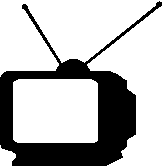 Try to catch this show every week...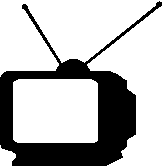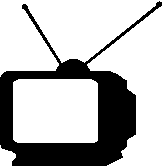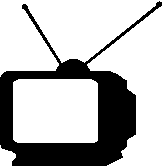 If a better show is on, tape this one...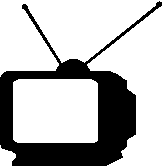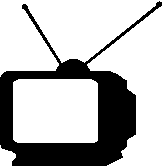 If nothing else is on, maybe this will be good...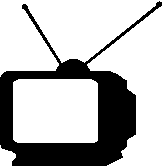 If this show is on, change the channel immediately!