Sign up below to get
the FREE Entertain Your Brain
Weekly Newsletter today!
"Miracle Workers" Review
By Shawn McKenzie 04/01/2006
ABC seems to be the king of the "feel-good" reality shows. Unless I'm forgetting one before, I think that they were the network that started it all with the plastic surgery show "Extreme Makeover." With it's highly successful, Emmy-winning spin-off show "Extreme Makeover: Home Edition," the network has clenched the market of developing shows intended to help people and generate tears for ratings. While "Miracle Workers" isn't much different than the others, it does have a few subtle differences that make it a little better than the others.
The premise of the show is to help ordinary people with camera-appealing disabilities receive help with doctors that can actually do the job. In almost all of the cases, these patients have already been to specialists before, but their previous procedures haven't been successful. Since they can't afford doctors that actually know what they are doing, part of the miracle is that the procedures are paid for by the network.
Each week, the show features two stories of lucky people who are finally able to get a chance to get on with their lives following a disability. They perform surgical procedures on these patients that are in most cases very experimental. They start out by consulting with the patient on their procedures, and then they perform them. Finally, we see how the procedure has changed their lives in the weeks and months that follows. Unlike some other medical reality shows, we don't see a lot of blood and guts, which sometimes is appreciated when you are trying to pull on the heartstrings. They use computer animation for the procedures, which looks cool and doesn't make you regret that you ate your dinner an hour earlier.
Even though there is individual specialists that assist the patients each episode, a regular team of medical specialists I guess "host" the show. The team includes lead doctors Redmond Burke, a pioneering cardiac surgeon who performed New England's first heart lung transplant on a child; and Billy Cohn, a cardiovascular surgeon who has been called the "Thomas Edison" of heart surgery for his remarkable list of inventions that have changed surgery techniques. Two regular nurses assist them. UCLA Medical Center nurse Janna Bullock, who hardly ever dresses like a nurse, and is a hot blonde who wears low-cut outfits half the time; and McLennan Community Recovery RN Tamara Houston, who wears hospital scrubs most of the time, but is attractive as well. Both nurses show how much they care for their patients, and they don't necessarily do it just for the cameras.
In the first episode, one man, blind for 22 years, undergoes a revolutionary new treatment that may restore his sight; and a woman suffering from degenerative bone and disc disease is given a medical procedure that may ease her pain and limited mobility. Todd Heritage, a 34-year-old father to three children, has been blind since childhood due to an allergic reaction to penicillin, and he is helped by Edward J. Holland, M.D., director of Cornea Services at the Cincinnati Eye Institute and Professor of Ophthalmology at the University of Cincinnati. After the first surgery seemed to produce failure, a second surgery was performed that was successful. Vanessa Slaughter, a 47-year-old woman who suffers from degenerative bone and joint disease and has to be assisted by a wheelchair and walker, is helped by Stanley D. Gertzbein, M.D., F.R.C.S., a full professor on the faculty of Baylor College of Medicine, Houston and a board-certified internationally respected orthopedic surgeon. A titanium cage filled with bone chips was inserted into her spine from the front of the body, in the hope that the spine will fuse together (which it was.)
In the second episode, a toddler with a life-shortening condition which prevents him from standing straight and a young woman with a severe form of Tourette Syndrome are helped. Four-year-old Adrian Keller has Vater's Association or Syndrome, which means he has five fused ribs on his left rib cage, which creates a large sized bump on his left chest, making his left side different from his right. The condition has forced his spinal cord to curve to accommodate his fused rib cage, leaving his head always tilted and his back shaped like a question mark. A recently approved, rarely performed surgery successfully implanted an expandable prosthesis made of titanium in a vertical position, attached to an upper and lower rib, and caused him to stand straight. Emily Bresler is a 19-year-old who suffers from a severe form of Tourette Syndrome, causing her to be completely dependant on her parents. Her symptoms are severe physical and verbal tics, which make everyday activities such as eating, putting on makeup, or reading almost impossible. She keeps hitting her head, causing weird looks from everyone around her. A medical device that delivers electrical stimulation is successfully inserted into her brain and connected to microcomputers that are placed in the back. She is able to do all the things that she wanted to do, like drive a car and live an independent life again.
In the third episode, housepainter who has lost use of both his arm and his foot and a former Broadway dancer sidelined by osteoarthritis in both hips are helped. Jack Brown is a father of five who, early in his career, lost an arm as a result of being electrocuted on the job. He then switched careers to house painting. If losing an arm wasn't bad enough, on a recent job he slipped from a scaffold and shattered his heel. He has had surgeries on his heel, but he is now dependent on a wheelchair. Dr. Jonathan M. Cutler, DPM, Diplomat of the American Board of Podiatric Surgery Board Certified Foot Surgery, Fellow, the American College of Foot and Ankle Surgeons, and a resident at Johns Hopkins, works with Phil Conley, Certified Prosthetist, Upper Extremity Specialist, and Stefan Knauss, Prosthetist, to perform two miracles. Jack was just concerned with his heel, because it meant that he couldn't bring in the family income, but the other doctors went one step further by fitting him for a realistic working prosthetic arm to replace the one he had lost. Jack had refused prosthetics in the past, but this new arm, though a little stiff-looking, was realistic-looking (including real arm hair) and actually worked. Charles Valentino was a former Broadway dance star, and is now a dance teacher. His many years of performing have left him with osteoarthritis in both hips. His mobility has decreased to the point that he can barely walk, and is unable to teach his students the art of dancing. Lawrence D. Dorr, M.D., Medical Director of the Dorr Arthritis Institute at Centinela Hospital Medical Center in Inglewood, CA, helps with Charles' case. He performs an innovative computer-guided hip reconstruction that nearly eliminates misalignment and drastically cuts the recovery time.
In the fourth episode, a 60-year-old woman struggling with Parkinson's disease and an 11-year-old boy, blind since birth, are helped. Charlene Lustig is an active community leader, but she has Parkinson's disease, a neurological movement disorder in which neurons in the brain have become impaired. For Charlene, this causes motor dysfunction, and even with the highest doses of medication, the motor symptoms make functioning nearly impossible. Dr. Kim J. Burchiel, M.D., F.A.C.S., the John Raaf, Professor and Chairman of the Department of Neurological Surgery at Oregon Health Sciences University, oversees Charlene's procedure called Deep Brain Stimulation, which implants electrodes in the brain that stimulate brain signals that will hopefully relieve all symptoms of the disease. Though there is no cure for Parkinson's disease, the procedure manages to stop the severe trembling that she suffers from. Josh McInnish is an active young boy who does well in school, but he's been blind since birth. Josh has undergone previous cornea transplants, but all have proven unsuccessful. Dr. Peter Zloty, M.D., gives surgery another shot with the latest technology in corneal transplants. He attaches an artificial cornea to a donor cornea and implants that into Josh's eye. Though it doesn't appear that he will restore vision to both eyes, his right eye seems to work now.
If you think that all of these "miracles" are going to be happy, you'd be wrong. In the fifth episode, airing on Monday, April 3, Priscilla "Prissy" Benoit, 56, of Lake Charles, La., whose heart was severely damaged by chemotherapy for breast cancer, received the titanium Jarvik pump last fall. She died March 22 at a Houston hospital after a series of setbacks, including a stroke and pneumonia. I could be wrong, but I think that this episode was actually supposed to be the fourth episode, not the fifth, but Prissy's husband Jerry gave his approval for it to air at all. Cohn said in a statement that even though they use the latest technology, sometimes things don't always work out. I could see it as a bummer for feel-good reality show fans, but for me, it makes the show more realistic.
When I say that these patients are "lucky," I don't mean that they are lucky because of their ailments. I mean that their ailments are so dramatic that they would be considered candidates for the show above others in need of treatments. I can understand though, so I'm not blaming the show by any means. If you read about the stroke I survived almost two years ago on the FAQ page of my site, you might not know that I will someday require open-heart surgery to repair the hole in my heart that caused the stroke in the first place. Since my surgery would be fairly routine, I would not be considered for this show at all. Why would I attempt to try for the show anyway (other than I love attention?) It's because I, like many others on this show, have fallen on hard times and have little to no insurance to cover the expenses of the surgery. I have been discriminated by employers afraid to hire a guy who had a stroke in his late twenties, so I have not had a full-time job since the stroke. I am living on revenue generated by this site, another part-time job I have, and money given to me by my parents, but that isn't enough. Fortunately, I should be undergoing the surgery later on this year when my low-income private insurance kicks in, but it won't be filmed by this show, because it isn't "sexy" enough. Do you think that if I cried crocodile tears on camera that I might have a shot? Nah…
In all of the cases, the love and support of the families and friends of the patients are included. That is probably the main difference between ABC feel-good reality shows and FOX's attempt to do the same…the support system. FOX shows have caring experts helping them, but their families and friends have all but abandoned them.
One other thing that is appreciated is a specific product placement. Every week, at least one of the patients receives a CVS/Pharmacy prescription card to defray the costs of the many drugs that they will be required to take in order to help with the procedures. While it is a little cheesy how they present it (one of the doctors or one of the nurses usually pulls the card out of their pocket and presents it to the patient…all the while gushing on about it), it is an added sweet gesture. Of course, they do manage to place one or two CVS/Pharmacy commercials during their breaks, but that would be expected.
While I probably wouldn't tune in every week (CBS's "C.S.I.: Miami" and NBC's "Medium" are more of a draw for me), "Miracle Workers" is a decent alternative. It also helps that I can relate to needing a medical procedure myself, even if I wouldn't ever get it from this show (I am happy for the people that have gotten it though.) It's also brave of the show to show the realistic side of performing "miracles." Also…it has no Ty Pennington! Now that is the real miracle!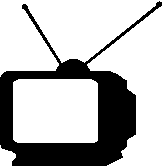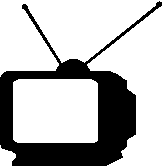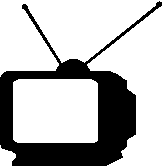 1/2
Ratings System: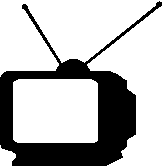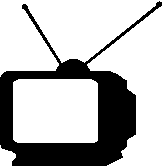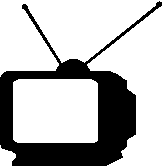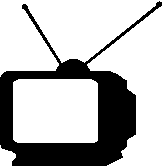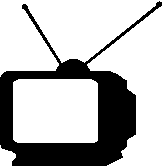 DO NOT MISS THIS SHOW!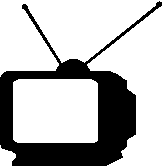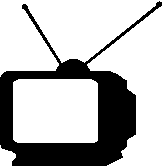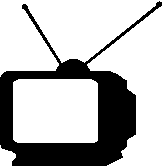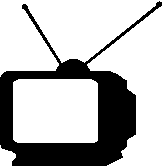 Try to catch this show every week...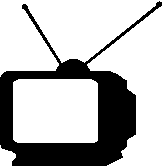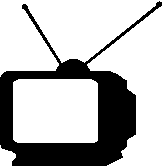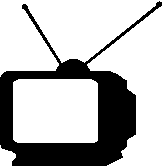 If a better show is on, tape this one...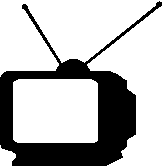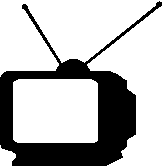 If nothing else is on, maybe this will be good...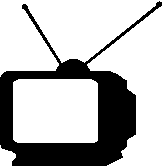 If this show is on, change the channel immediately!