Sign up below to get
the FREE Entertain Your Brain
Weekly Newsletter today!
"Miss Match" Review
By Shawn McKenzie 10/26/2003
Except for Clueless, I haven't been too impressed with Alicia Silverstone's career. That doesn't mean I don't like her, I just thought she needed to find the right project. NBC's "Miss Match" feels like the right one, but I hope that it isn't too late for others to discover that.
Kate Fox (Silverstone), a divorce attorney working in her father's law firm in Los Angeles, has discovered that she has a knack for matchmaking. She considers it a hobby, until a socialite bride credits Kate for her romantic success in the society page of the newspaper and suddenly Claire (Jodi Long), the nosy office manager, is taking dozens of messages from all the eligible singles who want to be set up. This doesn't make her father and boss at Jerrold Fox & Associates, Jerrold (Ryan O'Neal), happy, or her co-council at the firm, Nick Paine (James Roday), because it is a conflict of interest (and Nick wants to be set up himself.) Kate sees the matchmaking as a karmic balance. With help from her best friend Victoria Carlson (Lake Bell), Kate is determined to bring people together, and maybe find Mr. Right herself. One potential for her is architect Michael Mendelsohn (David Conrad), a potential client who catches Kate's eye.
In the first episode, Kate is late for the wedding for her latest match. She meets her psychologist boyfriend, Brian (David Alan Basche), at the church just in time. The couple toasts her at the reception afterwards, with the bride (Diane Mizota) saying that they are the third couple she has successfully set up that got married. She meets an author named Richard (Reg Rogers) at the reception that is impressed with her matchmaking skills, but has given up on love himself. The next day, the society page article about her comes out, and she gets a dozen phone messages wanting her matchmaking help. Nick offers to take some of the eligible ladies off her hands. Back at her original job, she is handling the divorce of Russell Dixon (William Ragsdale) to his wife Jolene. Jerrold has him do some deceptive things in order to make sure she can't get a good lawyer. Kate and Brian go to see Kate's mother (JoBeth Williams) sing at a club, and Brian springs a vacation to Maui on her. She wants to go, but she is too busy. The next night, she interviews a bunch of single women, and sets Richard up on a date with a woman named Laurel (Melissa Errico) who works as a producer for the Food Network. She then has dinner with her dad, meets a client of his named Barbara, and is told that Brian has asked him to give her some time off for the vacation. Richard and Laurel go on their date, and it is a disaster. Laurel begs Kate to set her up again with someone, because she doesn't want to go to her ten year high school reunion alone. Meanwhile, Russell demands half of Jolene's money because she is demanding full custody of their dog Pepper. They settle on $100,000. Kate meets Michael in a bar and tries to set him up with Laurel (which he later accepts at the end of the episode.) Kate tries to train Richard on dating etiquette. That afternoon, Kate represents a woman named Chelsea in her pre-nuptial agreement to a guy named Brad, and she objects to a section required Chelsea to always keep her current weight. Kate sees Russell chewing out Pepper and realizes that he doesn't like the dog. She tries to set Jolene up with Richard. Jerrold finds out that Chelsea and Brad's wedding is off because Chelsea objects to the provision. Kate visits Brad to give him an alternate version of the pre-nup and finds out that they both used to be fat. Kate sets Laurel up with Nick, which also doesn't go well. The set-up between Richard and Jolene happens, based on their common interest in dogs. Kate dumps Brian after becoming frustrated with him for being very different from her. Laurel is so desperate that she pays Kate $1000 for her set-up services. Brad agrees to the new pre-nup, and Jerrold accepts that Kate wants to keep matchmaking.
In the second episode, Kate is getting over Brian, and Victoria tries to talk her into dating Michael. She meets David (Johann Urb), the local peach vendor, and sets him up with Laurel. Kate decides to take on a pro bono case against the wishes of Jerrold, when Aaron (J.P. Pitoc), a struggling drummer, needs help in finding out the paternity of his ex-girlfriend Marla's (Amanda Forman) child after spotting her pushing a baby stroller less than a year after their break-up. Kate interviews several women for Michael, and they all are wrong for him. Ramon Vasquez (David Ortiz), the firm's private investigator, finds out that the child is Marla's baby, and the baby boy was born five months after they broke up. Some long time friends of Kate, Peter (Matt Champagne) and Gabby (Fay Masterson) want her to handle their divorce, which upsets her. She has Nick handle Peter while she handles Gabby, but only charges them for one lawyer. Laurel's date with David went great, but she wants someone other than a "farmer," which is what she considers David. Michael walks by, and a date is set up between him and Laurel. Marla claims her son's father is her dentist Anthony, but Jerrold and Kate prove their case enough to warrant a DNA test. The date between Michael and Laurel doesn't go well, and she ducks out early to have sex with David. They both still want a second date though. Kate finds out that Laurel has been dating Michael and David at the same time, which irks her, and she makes Laurel choose between the two. Nick is suspicious of Peter and Gabby's non-confrontational divorce, until Nick sparks the confrontation. The DNA tests come in, and Aaron finds out that he is the dad, but he's not sure if he wants visitation rights. Kate hosts a singles night at Victoria's bar, and everyone shows up. David and Michael both meet Laurel there, and David dumps her. Peter and Gabby fight and then make up, which makes them reconsider the divorce. The next day, Aaron doesn't show up for a scheduled visitation. Kate finds out later that he has picked up a second job and built a baby room in his apartment for his son. Laurel woos David back and accepts his peach-vending job. Kate makes her divorce attorney/matchmaking service official.
In the third episode, Kate runs into an old high school classmate named Serena Lockner (Charisma Carpenter) who is a little stuck up. The firm represents a man named Bob Donovan (James Edson) whose wife Ellen (Elise Robertson) is claiming that the pre-nuptial agreement they signed is void because he slept with the "hot nanny" named Rebecca Hanley (Rachel Shelley.) Serena comes to Kate looking for relationship advice. Kate doesn't want to help her at first because she stole a boyfriend of hers back in high school, but changes her mind after Serena convinces her that she not the same person as she was then. She sets Serena up with a veterinarian named Dr. Glen Cooper, but the date doesn't go well because Serena acts snobby. Kate goes to see a chiropractor named Dean Delane (Johnny Sneed) that Claire knows, and after having a great session of therapy, accepts his date proposal. Michael goes on yet another unsuccessful date, this time with a woman (Liz Burnette) that Kate had met on a beach boot camp thing at the beginning of the episode. Kate coaches Serena and sets her up with Michael and they seem to hit it off. Dean charms Kate on their date, except for a part where he creeps her out with his rants against orthopedic surgeons. After Kate and Jerrold question the nanny Rebecca, Nick helps her with a flat tire and easily charms her into sleeping with him, where he finds out that she was paid to seduce her boss by Mrs. Donovan in order to void the pre-nup. Nick tells this fact to Kate and Jerrold the next day, and the pre-nup holds up. Kate and Dean go out with Michael and Serena on a double date and Serena starts acting snobby again. The next day, Michael dumps Serena and Kate dumps Dean, making a Kate/Michael hook-up again possible.
In the fourth episode, Kate agrees to help an engaged couple who have been together for ten years pull a "Temptation Island" by setting them up with dates to see what is out there before they go through with their wedding. Her firm is also representing a man named Phil Weston (Richard Kind) whose ex-wife Maureen got an expensive mattress in their divorce settlement, and he needs it back so he can get a decent night's sleep. Brian (he's her ex, don't forget) calls Kate and asks her out to dinner with the hopes of getting back together. At the dinner, Brian convinces her to go with him to couples counseling. The engaged couple, Connie (Jenna Fischer) and Scott (Eddie Kaye Thomas), are set up at first on "safe" dates. Connie goes out with Lucas (Wallace Langham), a gay courier, and Scott goes out with Victoria. Kate does this because she is expecting both dates to bomb miserably and the couple will run back to each other. Connie's date goes predictably bad, but Scott ends up making out with Victoria. Kate decides to set them both on another date, but this time with real candidates. She sets Connie up with Nick and Scott with a model named Candace (a woman Brian once dated.) After losing the mattress fight, Kate finds out that it was just the latest in a string of lawsuits that Phil has placed on Maureen, and that he is just lashing out at her. Kate goes to her therapy session with Brian, and they talk to a therapist named Sonja. She gets them to go on another date, and this time it is dinner at Kate's place. Scott's date with Candace (Ashley Nelson) goes badly because he finds out that she is a gold-digger, but Connie's date with Nick goes great, making her realize that something may be missing from her relationship with Scott. Scott wants Connie back, but Connie isn't so sure she wants him back. Phil gives Kate some love letters that Maureen had written to him months before their divorce, and Kate sends them back to Maureen, hoping that it will put a spark back in their relationship. Connie goes out on another date with Nick, but Scott shows up drunk and punches Nick. The whole mess interrupts Kate's date with Brian, which annoys him. The letter-returning thing that Kate did was a bad idea, since it ticks Maureen off. Kate gets Phil and her to sit down and talk, making Phil shut up while Maureen explains the reasons behind their divorce. Kate sets up a date between Connie and Scott, and they make up. Brian isn't so lucky, because Kate decides once and for all that she doesn't want him back.
Before this gets any more ridiculous, let's just say that there was a fifth episode that aired guest starring Bradley Cooper from "Alias" as a guy Kate meets at a friend's bridal shower and starts dating, only to have that friend forbid her to see him after her own relationship with her would-be husband doesn't work out. With so many shows to review, it is hard to review them in a complete and timely matter.
This Darren Star-produced show is very light and breezy, but fun to watch. Silverstone is adorable, but not too gushy to be annoying. The chemistry of the oh-so-obvious eventual hook-up between Kate and Michael isn't annoying yet, and I hope that when they finally do get together, they don't end up fighting all the time.
The supporting cast is a little over the top. I don't like Roday, and O'Neal is playing it a little too goofy. Bell's Victoria is an overpowering character as well, but she is incredibly hot, so I will forgive her.
"Miss Match" is a great little romantic show for lonely people or committed couples to cuddle up and watch, and it is a perfect fit for Silverstone. Unfortunately, the ratings aren't the best, which probably means that its target audience is out making love instead at home watching it.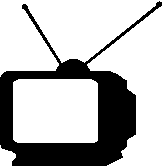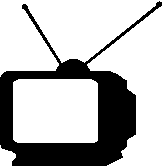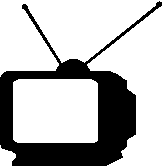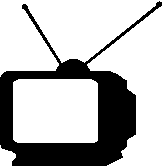 Ratings System: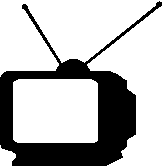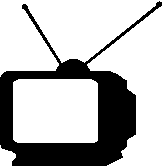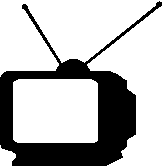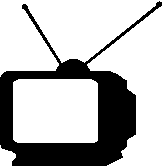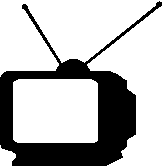 DO NOT MISS THIS SHOW!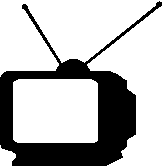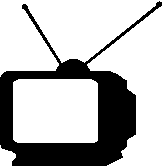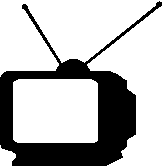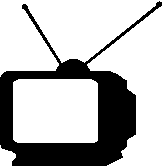 Try to catch this show every week...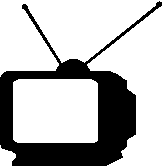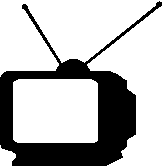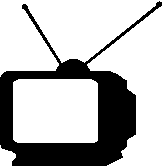 If a better show is on, tape this one...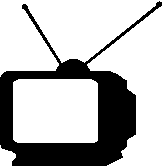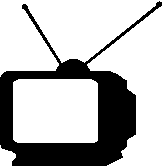 If nothing else is on, maybe this will be good...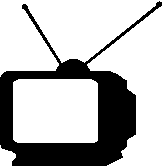 If this show is on, change the channel immediately!