Sign up below to get
the FREE Entertain Your Brain
Weekly Newsletter today!
"My Life as a Teenage Robot" Review
By Shawn McKenzie 08/13/2003
I still miss the old Nick toons like the original "Ren & Stimpy" and "Rocko's Modern Life," but Nickelodeon's new toon "My Life as a Teenage Robot" isn't too bad.
It is the story of Jenny (voiced by Janice Kawaye), model XJ9, a 6-foot-tall super-powered robot who is approximately teenage age. She was mainly created by scientist Mrs. Wakeman (voiced by Candi Milo) to protect the planet from certain disaster, but acts and talks like a teenager. Most teens might think it would be cool to be a hero, but defending the Earth has become a chore that she doesn't want to do. She would rather do regular things like go to high school and drive the family car. She gets a taste of regular life when she befriends the boys next door, fellow teen Brad (voiced by Chad Doreck) and his little brother Tuck (voiced by Audrey Wasilewski.) They are scared of her at first, but soon become friends with her. The show is a spin-off of the cartoon anthology series "Oh Yeah! Cartoons," where it rotated with "Chalkzone," "Fairly Oddparents," and "Danny Phantom." It is the third of the four to get its own series (only "Danny Phantom" doesn't have one yet), and it was originally called "My Neighbor is a Teenage Robot." Each episode is fifteen minutes long, and two episodes air each week.
In the episode called "In Came from Next Door," we are introduced to all the main characters. Tuck accidentally bats his baseball into the window of neighbor Mrs. Wakeman's house. While trying to retrieve the ball, he runs into Jenny and freaks out. This makes Mrs. Wakeman mad, because she doesn't want Jenny to interact with anyone. She isn't concerned long, because she wants Jenny to save the world from a meteor. Jenny decides she'd rather spend time making friends with Brad and Tuck than deal with the meteor. Jenny soon realizes that the meteor is a little bigger than she thought, and deals with the problem. Unfortunately, Tuck was stowed inside of her while she was saving the world, and he almost burns up. He thinks it is cool, and they become friends with Jenny. Jenny gets in trouble with Mrs. Wakeman, but she lets it go. In "Pest Control," mutant lab rats, led by Mr. Scruffles (or Vladimir as he likes to be called; voiced by Kevin M. Richardson), looking for revenge against their creator, Mrs. Wakeman, try to turn Jenny into a mobile weapon. They are mad that Wakeman has made them look like Mickey Mouse, which they consider freakish. While Jenny is in sleep mode, the rats break into her body and take over all of its functions. Jenny wakes up and tries to reclaim control but soon loses her head literally. The rats remove it and replace it with their own head. Tuck discovers her disembodied head, and he and Brad help her try to get her body back. They attach her head to a radio-controlled car and she leads the body into the swimming pool. The rats panic and abandon the body. The pest control hauls them away and Jenny gets her body back.
In "Raggedy Android," Jenny wants to go to the annual Town Square Fair, but Wakeman is worried that her appearance might freak out the townspeople. The scientist creates an "Exo-Skin" to make Jenny look like a normal human girl. The creation normally takes months to develop, but since Jenny wants to go the next day, she puts together a costume that makes Jenny look like a freakish Raggedy Ann doll. Jenny puts on the costume without seeing what it looks like. She manages to scare the townspeople anyway, and a lynch mob chases after her as if she was Frankenstein's Monster. They soon give up the chase, because the lynch mob consisted mainly of overweight guys who tired quickly of running. Meanwhile, Tuck tries to overcome his fear of giant wheels by riding the Fair's Ferris wheel. In the panic over Jenny, someone accidentally sets the Ferris wheel on "death spiral" speed. The wheel falls off its hinges and heads for some power lines. Jenny stops it and the town comes to accept her, though they make her the new hinges for the wheel. In "Class Action," it's Jenny's first day of high school. Despite all of her teen research, Jenny is not up to the task of interacting with actual teens. Jenny's tries to fit in with the "In Crowd," led by Brit (voiced by Moira Quirk) and Tiff (voiced by Cree Summer) Krust. They manage to embarrass her by tricking her into broadcasting her problems over the intercom. When Jenny displays her cool gadgets to the kids in the cafeteria, she impresses the crowd but angers Principal Rizinski (voiced by Billy West), who thinks she has brought weapons to school. This ticks off Brit and Tiff, who trick her into using a laser in Mr. Pigott's (also voiced by Billy West) science class. They make her accidentally set the school on fire, but they get trapped in the classroom in the process. Jenny saves them, and they temporarily accept her, until Rizinski busts them for tampering with Jenny. They vow their revenge.
I liked the humor in the show. It had action without having to resort to that annoying anime style. Unfortunately, it might remind some people (or at least it reminded me) of "The Powerpuff Girls." I'm not saying that is a bad show, but I would have liked a more original look.
There is something I have noticed lately when TV shows try to define a "teenager." When it is live action, the teens look like they are in their mid to late '20s. When it is animated, the teens look like they should be in middle school (or elementary school in some cases.) The Cartoon Network's "Teen Titans" do that, and so does this show.
Nickelodeon only had one good toon running, and that was "The Adventures of Jimmy Neutron: Boy Genius." They had another good one called "Invader Zim" for a while, but they cancelled that. They can now add "My Life as a Teenage Robot." While not as good as "Neutron" or "Zim," it isn't as bad as their star show "Spongebob Squarepants." It might not have an original look, and the hero might not look like an actual teenager, but I'll check it out anyway.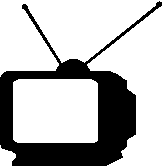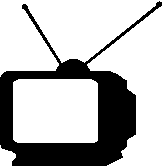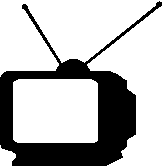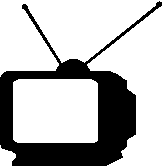 Ratings System: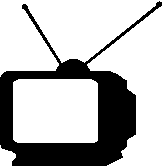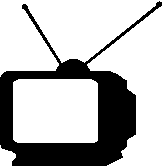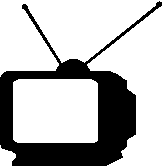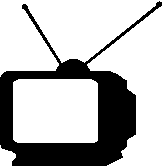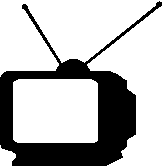 DO NOT MISS THIS SHOW!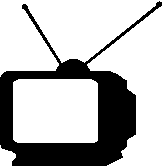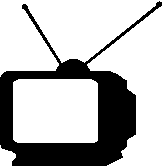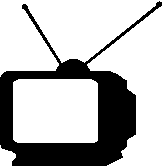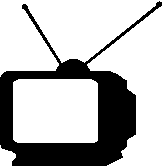 Try to catch this show every week...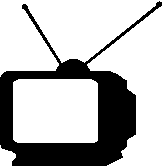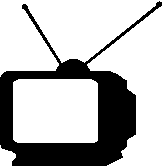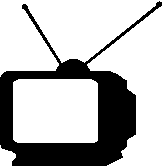 If a better show is on, tape this one...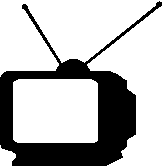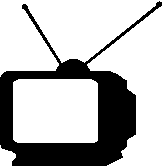 If nothing else is on, maybe this will be good...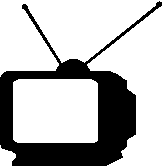 If this show is on, change the channel immediately!