Sign up below to get
the FREE Entertain Your Brain
Weekly Newsletter today!
"The O.C." Review
By Shawn McKenzie 08/23/2003
I've been hearing FOX's "The O.C." being described as the reincarnation of "Beverly Hills, 90210," and for the most part I agree. While there are a few differences from the tales of the Walsh family, it looks like we finally have a decent new nighttime soap.
In the pilot episode, we meet our main characters. Ryan Atwood (Benjamin McKenzie), an intelligent kid living in Chino, California, with his mom Dawn (Daphne Ashbrook), her boyfriend A.J. (Ron Del Barrio), and his older brother Trey (Bradley Stryker), seems to have trouble follow him. He never intentionally starts anything, but he suffers from "wrong place, wrong time" syndrome. One night, while hanging out with his idiot brother, they are arrested after Trey smashes in a car window with the intention of stealing it. Since Ryan is under 18, he is let go under the supervision of Sandy Cohen (Peter Gallagher), the public defender. When he tries to go home, Dawn kicks him out. After fruitless attempts to stay at the homes of friends, he calls Sandy, who had offered to help him out in any way he could. This doesn't make Sandy's rich architect wife Kirsten (Kelly Rowan) too happy. She doesn't like the idea of having a criminal in their house in Newport Beach, especially if he is a bad influence to their teenage son Seth (Adam Brody.) She agrees to one weekend, but insists that he leave after that. On the first night with the Cohens, Ryan meets Marissa Cooper (Mischa Barton), the daughter of the next-door neighbor. There is an instant attraction, but she already has a boyfriend, a jock named Luke Ward (Chris Carmack.) The Coopers have some problems of their own. Marissa's father, Jimmy (Tate Donovan), is having money problems, but is hesitant to tell this to his spoiled wife Julie (Melinda Clarke), or either of his two daughters, Marissa and Kaitlin (Shailene Woodley.) Back at the Cohen house, Ryan meets Seth for the first time the next morning. They hang out, and Seth tells Ryan that he has the hots for Marissa's best friend Summer Roberts (Rachel Bilson.) That night, they go to a charity fashion show that Marissa had invited Ryan to. Summer meets Ryan and likes him, so she invites him to an after-party at the house of Holly (Ashley Hartman), one of Marissa and Summer's friends. Ryan invites Seth to go with him, saying it was Summer's idea. Summer keeps hitting on Ryan, and Seth gets mad, so he tells everyone that Ryan is from Chino (which apparently is a place people in Newport Beach don't like) and storms off. Luke and his friends decide to hassle Seth, and Ryan comes to his rescue. Seth forgives Ryan for the Summer thing, since Ryan is one of the only people to be nice to him. Ryan later notices Summer and Holly drop a passed out Marissa off at the end of her driveway. He moves her to a beach chair by the pool house behind the Cohen house. The next morning, Kirsten is furious at Ryan for corrupting Seth, which is something she had feared would happen. Sandy drives Ryan back to his trailer house in Chino, only to find Dawn had abandoned it, and just left a note for Ryan. The episode ends with Sandy taking Ryan back home with him.
The second episode begins with everyone trying to give Kirsten a guilt trip about making Ryan leave. Since he isn't exactly adoptable, he is destined for a group home. That night, Ryan decides to run away, but Seth intercepts, and gives him an alternative. Seth has access to one of his mom's model homes, and offers to set Ryan up in it. As they are leaving for the model home, they run into Marissa, who drives them there. The three keep the model home thing a secret. The next day Ryan has another run-in with Luke and his friends. Marissa gets mad that Luke is harassing him, and later meets Ryan back at the model home. Luke, his buddy Nordlund (Adam Grimes from the second episode on, Drew Fuller in the pilot when the character was named Norland), and their friends secretly follow Marissa. Ryan upsets Marissa by telling her that they are just too different, and she runs off. Luke confronts Ryan, and they get in a fight. During the fight, they accidentally tip over one of the candles Ryan had lit, and the model home gets set on fire. Luke saves Ryan from getting burned up, but leaves him there. Kirsten finds out about the fire, and Seth admits to Ryan staying there. After Ryan regains consciousness, he starts hitchhiking. Luke picks him up, and gets Ryan to agree not to say anything about the fire. When they arrive at the Cohen house, they are both arrested for arson. Elsewhere in this episode, before the fire, Kirsten meets with Jimmy, where they discuss the past (they used to date each other before she met Sandy), and then Jimmy asks her for a $100,000 loan. Marissa, Ryan, and Seth overhear the conversation, and it upsets Marissa.
The third episode starts out with Sandy once again trying to get Ryan out of jail. Kirsten really doesn't want Ryan back now, but right now she is concerned with the society charity fundraiser. They have decided to hold a Las Vegas-themed event called Casino Night. Kirsten, Julie, and another Newport woman (Kim Oja) are running the event. Seth and Kirsten visit Ryan in jail, where they witness Ryan get in a fight with a fellow inmate named Z (Francis Capra), who was bothering Kirsten. She bails him out, but later insists that Sandy find Ryan's mother. It doesn't take long before Sandy does just that. He finds Dawn working in a Laundromat, and brings her back to the house to reunite with Ryan. Meanwhile, Jimmy admits to Julie that he had borrowed money from Kirsten. Kirsten thinks it might be fun to invite Ryan and Dawn to Casino Night. Once they get there, Dawn starts getting drunk and obnoxious, which embarrasses Ryan. Dawn later admits to Kirsten that she is a horrible mother and asks her if they will take Ryan in permanently. Kirsten finally agrees to let him stay. Also, back at Casino Night, Sandy finds out about the loan from Julie, who obviously told him to stir up some trouble in the Cohen household. Luke and Marissa make up, especially after Ryan convinces Luke that Marissa has chosen him. Seth makes headway with Summer when she makes him her good luck charm at the craps table (though she can't remember his first name.)
The major difference between this show and "90210" is that the non-rich outsiders weren't from the "wrong side of the tracks" (unless you consider Minnesota the "wrong side of the tracks.") I do have a problem with McKenzie as the lead bad boy, because he doesn't strike me as very rebel-looking (even though he does look like a young Russell Crowe.) Brody is fun as the geeky Seth, and I even tolerated Gallagher, whom I normally don't like.
Everything else about the show is "90210." It is a nighttime soap, but not an outrageous, goofy one like "Melrose Place." It has secrets, backstabbing, love triangles, and conflict, everything a good soap needs. The story sucks you in, and you care about these characters. I'm especially curious to find out if Seth will actually ever get Summer, and if the loan will spark anything between Kirsten and Jimmy. Unfortunately, I predict at least a whole season of Ryan and Marissa almost hooking up.
I'm glad to see that "The O.C." has become a success. I think FOX did a smart thing by premiering it so early, because it had a chance to build a loyal audience. It also has some impressive behind-the-scenes people. Doug Liman, the director of the awesome movies Swingers, Go, and The Bourne Identity, executive produces this show and directed the first two episodes. Jane Espenson, a writer for "Buffy the Vampire Slayer," "Angel," and "Firefly," writes for this show now. Finally, the show was created (along with Josh Schwartz) by McG, the director of both Charlie's Angels movies and the creator of last season's "Fastlane." This show seems like a bit of a departure for all involved, but so far, I know I'll be making a weekly visit to Orange County.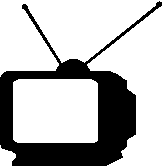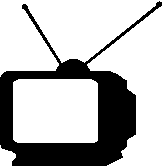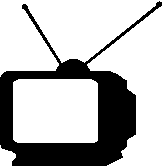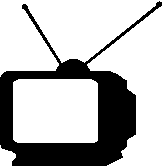 1/2
Ratings System: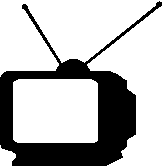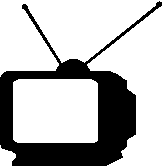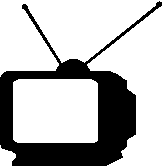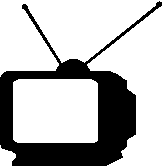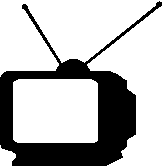 DO NOT MISS THIS SHOW!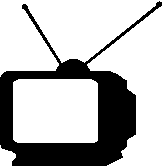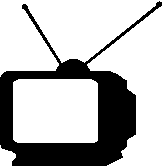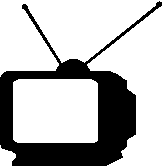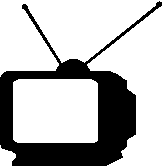 Try to catch this show every week...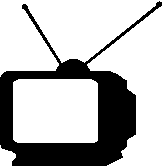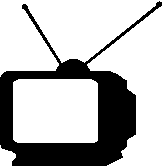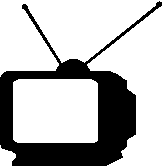 If a better show is on, tape this one...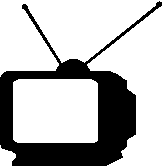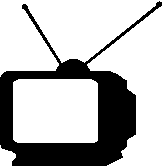 If nothing else is on, maybe this will be good...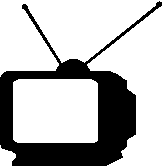 If this show is on, change the channel immediately!