Sign up below to get
the FREE Entertain Your Brain
Weekly Newsletter today!
"The Real Roseanne Show" Review
By Shawn McKenzie 08/24/2003
It's somewhat creepy when someone predicts their own demise. Throughout the four episodes of ABC's "The Real Roseanne Show," Roseanne stated that the whole project was a train wreck. Since the network decided to cancel the show last week, apparently she was right.
The idea was a good but weird idea from the start. A camera crew would follow comedienne Roseanne Barr and her motley crew around while she went through the process of trying to get back on television. Most people remember her from her long-running ABC series "Roseanne," which ran from 1988 to 1997, and some might remember her talk show that followed, which ran for two seasons. Even though she is rich and really doesn't need to work, she wanted to get back on TV, and she decided to do it with a cooking show (or as she calls it, an "eating" show, since the show was just an excuse to get some free food.) The show was going to be called "The Domestic Goddess Hour," and it was supposed to premiere September 20 on ABC Family (the reality show didn't last long enough for us to even hear them give it the name.) Most likely inspired by other celebrity-driven reality shows like "The Anna Nicole Show" and "The Osbournes," she thought it would be interesting to show the blood-and-guts process of getting a new show on the air. Since Roseanne is famously known for having an interesting personality behind the camera (she keeps referencing that she has stabbed various people, like boyfriends and crewmembers), it might make good television in front of the camera. She recruited Emmy Award-winning filmmaker R.J. Cutler, the man behind the FOX/PBS reality series "American High" and the upcoming Showtime reality series "Freshman Diaries," to helm the project. ABC aired two episodes back-to-back each week for two weeks before pulling the plug. The day before they had cancelled "The Real Roseanne Show," ABC Family cancelled "The Domestic Goddess Hour," due to production delays and the threat of more, since Roseanne had announced the week before that she was going to have a hysterectomy. Since the ratings for the reality show were in the toilet, and the subject on which the show was documenting had been cancelled, ABC axed it.
It's too bad, because at least I thought it was interesting. The first two episodes introduced the main players. There is Drew Ogier, the only writer whom Roseanne has never fired, who also co-created the reality show with her. Bill Pentland, her first ex-husband, and his new wife Becky, are two of her personal assistants now (he is a handyman, she is a secretary.) Jake, who is Roseanne's son, and Jeff, who is Roseanne's son-in-law (he is married to Roseanne's daughter Jenny), are two of her producers. Together they run her production company called Full Moon & High Tide Productions. They are a couple of inexperienced goofballs, but they are dedicated to trying to make Roseanne happy. Johnny is Roseanne's boyfriend whom she met through her web site. He mentioned that he wrote children's music, and one thing led to another, which eventually led to them getting together. Shannon is Roseanne's makeup artist and one of her best friends. Reza Azad, Roseanne's manager, constantly tries to keep her calm. Martin, Roseanne's agent at United Talent Agency, was in charge of setting up the pitches. Eiten is her rabbi whom helps her pick an executive producer (with cabalistic face-reader Eliahu) by reading the faces of the videotapes of potential candidates. Colleen is one of Roseanne's friends who helps her make decisions (including the executive producer decision.) After considering Tamara and Maria, they go with Ted as the executive producer. Ted is a creepy guy who seems to talk before he thinks (he actually pitched the stupid idea of making dinners from dumpsters to one network.) No one seems to like Ted except Roseanne and Johnny. The episodes cover Roseanne and these people trying to come up with some kind of idea for a show involving food, pitching the vague idea to the talent agency, and hiring Ted.
The next two episodes cover this jumble of a show being pitched to the networks and the attempt to tape some pilot material. Ted seems to come up with some weird descriptions of what the show is about, since no one seems to know what it is about exactly. Words like "cooking" and "lifestyle" come up a lot, and Roseanne is really committed to the idea of stalking Marlon Brando. They like to call the show the "white-trash Martha Stewart." Jake and Jeff are stuck on the idea of making it really flashy after being inspired by "Who Wants to be a Millionaire?" The team first pitches it to Court TV, and the pitch consists of combining food and crime. It was a disaster from the beginning. They next pitch the show to the more obvious choice, the Food Network. This is the meeting where Ted brings up the dumpster idea, which pretty much killed their chances with them (I'm surprised he wasn't fired then and there.) Finally, they have a successful pitch meeting with ABC Family, who commits to 13-episodes. After selling the show at last, they start taping segments for the first episode. Christopher is hired as a line producer, who treats Jake and Jeff like lackeys. They film a segment at the Farmer's Market, but no one knows exactly what she is going to do there. Charlie, the production assistant, is late picking up Ted for the shoot. They first want her to haggle with the merchants, but she doesn't like that idea. After throwing her several ideas, the day ends a total disaster.
The show looked like many other interesting things were going to happen. I have a feeling Ted was going to be fired, because I can't find his credit anywhere involving "The Domestic Goddess Hour." Roseanne was going to have a reunion with her "Roseanne" co-star John Goodman and the daughter she gave up for adoption. Another thing I was looking forward to seeing was her crew's run-in with the crew of "The Osbournes." Unless I missed it, I never saw that event this past season on the MTV show. I thought that perhaps I might see it on this show.
"The Domestic Goddess Hour" may have been a train wreck, but it made "The Real Roseanne Show" interesting. I suppose the project was doomed from the start, but I actually have to give ABC credit for attempting it. With Roseanne's huge ego and little patience, I don't think she is ready yet to go back on TV, but if she does try it again in the future, she needs to come up with a solid idea that is easily defined instead just a generic mixture of ideas. I think that way people won't be as scared to work with her or her people. Oh…and if you didn't fire Ted, you should.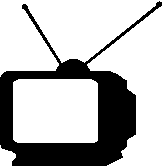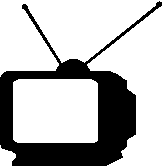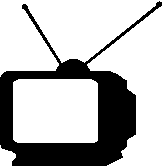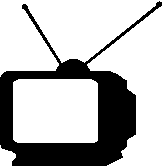 Ratings System: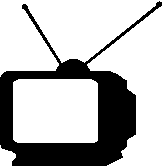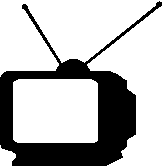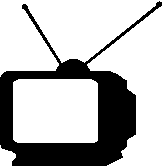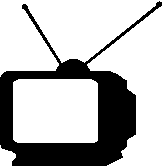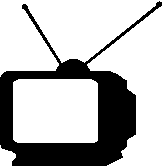 DO NOT MISS THIS SHOW!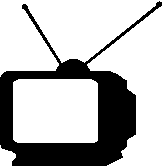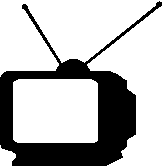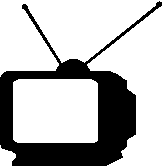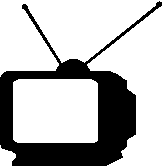 Try to catch this show every week...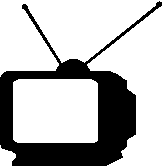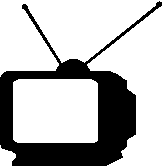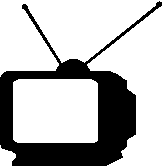 If a better show is on, tape this one...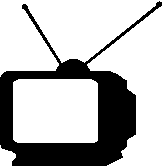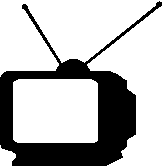 If nothing else is on, maybe this will be good...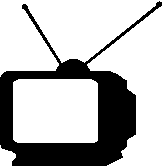 If this show is on, change the channel immediately!