Sign up below to get
the FREE Entertain Your Brain
Weekly Newsletter today!
"Rescue Me" Season 2 Review
By Shawn McKenzie 06/28/2005
FX's "Rescue Me" became one of the big summer hits of 2004, and now it is back for a second season. I was sent an advance copy of the first three episodes of the season, and so far, I am loving it just as much as I did last year.
For those of you who tuned in last season, I'll try to quickly summarize where we left off. Tommy Gavin (Denis Leary), a fireman working in 62 Truck in New York, has been going through several problems. His wife, Janet (Andrea Roth), sold their house from underneath him and took off with their three kids, Colleen (Natalie Distler), Connor (Trevor Heins), and Katy (Olivia Crocicchia.) Tommy had been having his police detective brother Johnny (Dean Winters) track her down. Tommy had been drinking again, which resulted in an accident leaving Franco Rivera (Daniel Sunjata) in the hospital. To top things off, he impregnated his late firefighter cousin Jimmy Keefe's (James McCaffrey) widow, Sheila (Callie Thorne), and he requested a transfer to another fire station on Staten Island (because of the Franco incident.)
As the second season starts, things aren't getting much better for Tommy or his former firefighters from 62 Truck. It is three months after the first season left off, and Tommy is bored to tears working at his new firehouse. His new fellow firefighters at Ladder 73-Engine 336, including the chief (Robert Turano), Lt. Sal Delfino (Tony Cucci), Vinnie Carbone (James Biberi), Tony Rinaldi (Adam Mastrelli), the probie Carmine Leone (Reginald Veneziano), and Paulie (David Vadim), a mentally handicapped honorary fireman, are a bunch of goodie-goodies. They haven't seen a real fire in a long time, and they won't allow Tommy to swear (he has to put money in a jar every time he curses.) He is still drinking, and he is now living in an illegal sublet set up by Johnny. He's been trying to stay sober with the help of his lapsed priest cousin Mickey (Robert John Burke), who has broken his vows with another woman (Kristina Klebe.) One of the things that's been helping him stop is that he keeps seeing a vision of Jesus Christ (Bernardo De Paula) nailed to a cross on the ceiling dripping blood into his drink, which disturbs him greatly and makes him stop. Tommy is still having Johnny and his lawyer cousin Eddie (Terry Serpico) tracking down Janet, but they are both losing patience with him. Tommy himself is becoming impatient with Sheila, who has been going through a range of emotions because of her pregnancy. He badly wants to get back to his old firehouse, but despite the urging from Chief Jerry Reilly (Jack McGee) and Lt. Kenny "Lou" Shea (John Scurti), Chief Perrolli (Michael Mulheren) won't allow it. Besides…the man that they brought in to replace Tommy, Sully (Lee Tergesen), seems to be a better fit. He is a good firefighter, an excellent cook, gives an expert backrub, he's part-owner of a paintball course, and he listens to everyone's problems (according to Lou, Sully is almost like a chick.) Jerry and Lou are a little suspicious of him, but they don't know why yet.
Things aren't going hunky-dory for Reilly or Lou themselves either. Reilly is still dealing with his wife Jeannie's (Peggy Scott) Alzheimer's disease, which is getting steadily worse (she beats on him for an affair that he had over 20 years ago.) Lou's girlfriend Sondra (Paula Devicq) broke up with him when she discovered that she had a "fetish" for unavailable men.
The rest of the guys in the firehouse all have their own problems as well. Female firefighter Laura Miles (Diane Farr) has been taking care of Franco's adopted daughter Keela (Cailin Stollar) on an occasional basis and struggles to avoid any relationship with Franco, because it might mean trouble in the firehouse. Franco has been dating his nurse (Karen Goberman), who has been supplying him with the Vicodin that he is now addicted to since the accident. He still won't make up with Tommy since the accident. The probie Mike Silletti (Michael Lombardi) is still seeing "the fat chick" Theresa (Ashlie Atkinson), who has grown tired of his stupidity, and she dumps him. She has been seeing another guy named Walt (Rob Munk), and Mike can't face the fact that he is a good-looking firefighter that was dumped by an overweight girl. He can't get her out of his mind, and his obsession with getting her back leads to some dangerous consequences. Sean Garrity (Steven Pasquale) hasn't had much to do this season so far, other than doing his usual goofy things, like take a picture of his crotch with Laura's disposable camera and going back several times for one of Sully's backrubs. Tommy's Uncle Teddy (Lenny Clarke) has gotten into trouble with the mob over some gambling debts, and Tommy's dad, John Sr. (Charles Durning), has married a rich Korean woman named Jenny Ng (Ching Valdes-Aran) and is living on Park Avenue with her (when they are not traveling the world.)
In the second episode, Tommy finds out that Janet has taken the kids to London, Ohio (Colleen had called him when she was upset about living there.) He tries to get his Staten Island chief to give him a couple of days off, but the chief won't allow it. The only way he can get some time off is to join the Smoketeers, the firehouse's barbershop quartet, who are conveniently participating in a barbershop quartet competition in Ohio. He joins the group, but he takes a little "detour" to find Janet. Tommy finds that she is living with another firefighter named Steve (Myk Watford), which makes him realize that it's the drinking that was the cause of their problems, not the job. Meanwhile, Jerry and Lou try blackmailing Perrolli to get Tommy's job back, which isn't very successful.
In the third episode, Tommy still has no idea how to get back to Engine 62 or how to deal with Sheila's hormones. Sully has really impressed everyone, and Perrolli agrees to let Tommy back in…if only everyone says that they would prefer Tommy to Sully (Jerry and Lou are the only holdouts.) Sheila would do anything to keep Tommy, and her latest attempt to make him more of a family man is to cook a turkey dinner for him and her first son Damien (Michael Zegen.) Laura goes out to party, and she comes back to Franco's house drunk and horny. Later, she gets in an argument with Lou over her screwing up during a fire. Mike stalks Theresa, and Tommy meets John Sr.'s wife for the first time.
The two stories that intrigued me were Tommy's story (of course) and Mike's story. Tommy is a mess, and even though he has made strides to clean up his act, I have a feeling that he will always be a mess. Mike's storyline is more interesting than it was last season. He went from just being picked on by the other guys in the firehouse, to being stalked by a weird bisexual loner, to developing a relationship with an overweight girl (a fact that he is still ashamed of.) Now his current stalking storyline has made his character more layered and interesting (and creepy.) The rest of the characters have some good stories going, but I think that they will develop more as the season progresses.
Once again, FX has hit the ball out of the park with the second season of "Rescue Me." Leary and co-creator Peter Tolan's creation has become better than even their excellent former ABC comedy "The Job." Leary earned a well-deserved Golden Globe nomination for this show, and if it doesn't get a few Emmys this year, it will be a crime (the nominations will be announced on July 14, with the actual ceremony airing on CBS on September 18.) Leary's show will rescue you from the summer doldrums.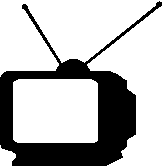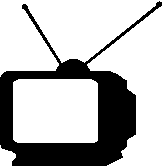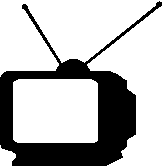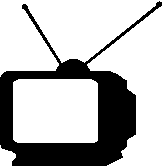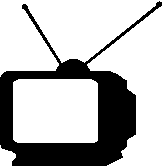 | | |
| --- | --- |
| Get the first season on DVD: | Get Denis Leary's previous ABC series on DVD: |
Ratings System: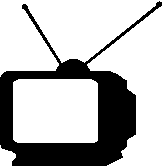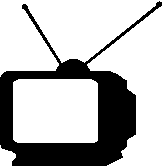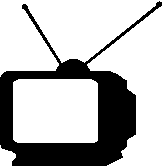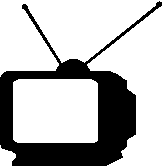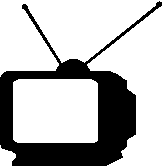 DO NOT MISS THIS SHOW!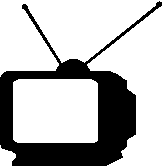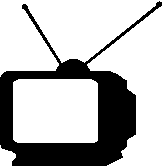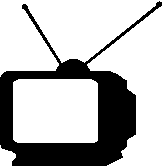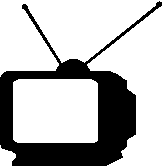 Try to catch this show every week...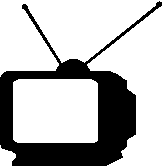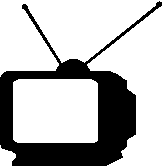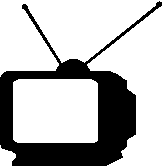 If a better show is on, tape this one...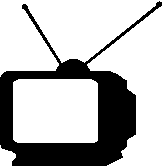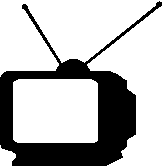 If nothing else is on, maybe this will be good...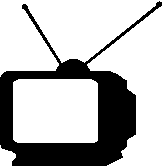 If this show is on, change the channel immediately!