Sign up below to get
the FREE Entertain Your Brain
Weekly Newsletter today!
"Rescue Me" Review
By Shawn McKenzie 07/26/2004
In 2001, Denis Leary, the comedian mostly known as the fast-talking, chain-smoking star of several shorts on MTV, starred in his first TV show on ABC called "The Job." It was edgy and funny, so of course it was shifted around the schedule, which contributed to its low ratings and eventual cancellation after two short seasons. Now Leary is back, but this time he is a little more serious. Fortunately, his new FX drama "Rescue Me" isn't too serious, and it has found the right TV home.
Tommy Gavin (Leary) is the senior firefighter of Engine 62, a New York City firehouse. He has obvious stresses from the job, and that is most likely what contributed to the collapse of his marriage to his wife Janet (Andrea Roth.) He is renting a house across the street from her to stay close to their three children, teenager Colleen (Natalie Distler), middle child Connor (Trevor Heins), and youngest Katy (Olivia Crocicchia.) He also wants to keep an eye on her and her new boyfriend, a financier named Roger Mills (Jay Potter), even if it means paying his kids for information. Part of that information is that she is moving to California because of Roger's job transfer. He deals with all of these problems by drinking and talking with his dead cousin Jimmy Keefe (James McCaffrey), a former firefighter who appears to him in the form of a ghost. Jimmy isn't the only ghost he sees. He also confronts the ghosts of the people he wasn't able to save on the job, including a little black boy in pajamas (Muhammad Cunningham), a little girl with a kitten (MacKenzie Connolly), and an Asian teenage girl (Jarah), all of which follow him around. Tommy works with several other firefighters, each one with their own quirks. Chief Jerry Reilly (Jack McGee) has a serious gambling problem and bets on everything, even Tommy's divorce, but is a good guy otherwise (oh…he is a little homophobic as well, which causes him some problems later.) Reilly's gambling is so bad that he will catch the score of a game during a firefight. Sean Garrity (Steven Pasquale) is a young, handsome guy who is a little light in the brains department. Franco Rivera (Daniel Sunjata) is a Puerto Rican ladies man who has no problem using his status as a "hero" to get lucky with women. He is Tommy's closest friend in the house. Lt. Kenny "Lou" Shea (John Scurti) is a guy who secretly writes poetry and uses it as a way to release his emotional frustrations. He hides it from the other guys (unsuccessfully, since they all seem to know) because he thinks that it would appear unmanly. His wife, Phyllis (Siobhan Fallon), has recently found out, and doesn't want him to share it with others, since it is awful writing (in her opinion.) A man who leads a support group named Dr. Thompkins (Matthew Arkin) is also propositioning Lou to speak about his feelings of 9/11. Mike Silletti (Michael Lombardi), "the probie" as they call newbies, has to put up with several initiation pranks as he starts his career as a firefighter at the house. Billy Warren (Ed Sullivan) is another veteran who has recently found out that he has prostate cancer. They all work for Chief Perolli (Michael Mulheren), someone that they don't respect because of his bureaucratic nature, and who is also the subject of several pranks. Former "The Job" co-stars Diane Farr and Lenny Clarke will join the cast later (I didn't see them on my screener tape.) Farr will play a female firefighter who joins the house. Clarke will play Tommy's uncle, a former firefighter whose wife left him and who is now on a bender (Clarke was originally going to play the part of Reilly, but he had to back out due to his commitment to ABC's horrible sitcom "It's All Relative.") The whole house is still dealing with 9/11, where they lost four guys, one of which was Jimmy.
I saw the first three episodes, and all three of them were excellent. In the first episode, Tommy tries to get info on Roger, and at the end of the episode, he goes on a rant to a shrink appointed by Perolli named Dr. Goldberg (Julie White) about what it's like to be a fireman in a post-9/11 world.
In the second episode, Reilly is upset by a report that a former fireman named Bobby Teff (Russ Anderson) has "outed" several gay firemen, which he doesn't see as possible, since he has never known a gay firefighter, so he goes to set the record straight. Tommy meets Roger, and of course, he hates him, so he has his brother Johnny (Dean Winters) investigate Roger's past and Jimmy's son Damien (Michael Zegen) mess with Roger's credit via his computer hacking skills. Tommy does Jimmy a favor by spying on his widow Sheila (Callie Thorne) to see whom she is dating, which brings up some unexpected discoveries. Mike deals with a creepy dude named Andrew Reichel (Jimmy Burke) who is obsessed with him after he saves him from a fire. Tommy hooks up with a girl he met in a bar in the first episode named Lauren (Susan A. Ashton.)
In the third episode, the house prepares to face the police department in a hockey game. Tommy finds out where Janet really plans to go, and Damien blackmails him for all of the computer help he gave him. Sheila suggests that Tommy and she should date. He also deals with Colleen and her boyfriend Sean Murphy (Johnathan Tchaikovsky) and thinks that he might have a chance again with Janet after she asks him for a favor. Reilly faces repercussions from his attempt to "set the record straight," and the publicity of it reveals some things that he is hiding about his family. Lou decides to share his poetry to a support group against Phyllis's objections.
As I said, this is definitely a drama, but Leary and co-writer/producer Peter Tolan (with whom he worked with on "The Job") include plenty of humor. There is an amusing scene in the third episode where Tommy is talking to his dad (played by Charles Durning) on the phone, and their BS session about sports contains a translation in subtitles of what they are really meaning to tell each other.
One of the devices in the show, Tommy's conversations with Jimmy, is something I normally hate (Dr. Brown talking to his dead wife in the first season of "Everwood," Dr. Syd talking to her dead mom during the whole run of "Providence"), but it worked here. While they had a few serious conversations, most of them ended up sounding like the conversations between the two main characters in the movie An American Werewolf in London. They would joke around, and even though he has full-on talks with Jimmy, Tommy was always aware that he wasn't really there.
Another thing that I was happy about was that it didn't try to get too sentimental or portray the firemen as perfect heroes. In fact, almost all of them are homophobic, sexist, and are even tired of being called heroes all the time (Tommy rolls his eyes when Roger tries to compliment him, and later grumbles about the pathetic check that Roger gives him for the fire department.) Most of them are flawed and haunted by their pasts on the job, but they keep running into burning buildings without hesitation.
Though he has never been a fireman himself, Leary is closely aware of the pain that they go through. In 1999, he lost a cousin and a childhood friend in a Worcester, Massachusetts (his hometown) warehouse fire that killed six firefighters. After that tragedy, he created The Leary Firefighter's Foundation, which was established to provide funding and resources to obtain the highest level of equipment, technology, and training for firefighters, and to provide resources to families of firefighters who have died or been injured in the line of duty. That foundation raised $1.2 million for the 343 families of the firefighters who died on 9/11. "Rescue Me" is obviously his latest tribute to those brave men and women, but it is fortunately not a therapy session…it is top-notch entertainment for fans of quality TV entertainment.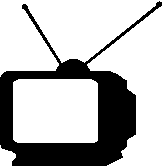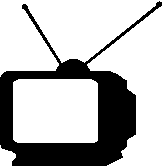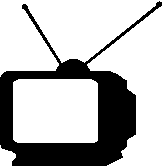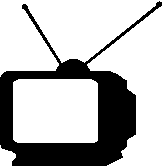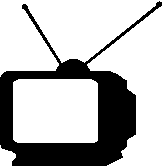 Ratings System: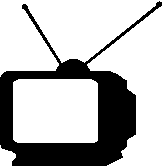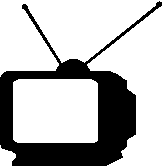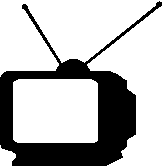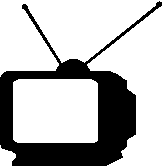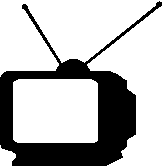 DO NOT MISS THIS SHOW!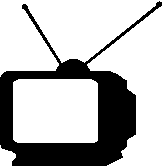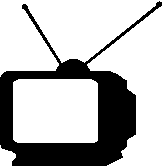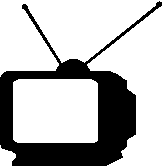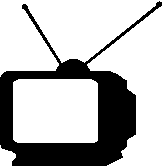 Try to catch this show every week...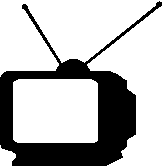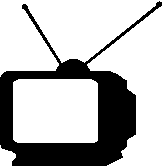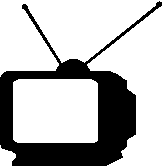 If a better show is on, tape this one...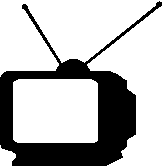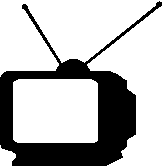 If nothing else is on, maybe this will be good...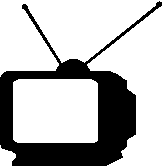 If this show is on, change the channel immediately!