Sign up below to get
the FREE Entertain Your Brain
Weekly Newsletter today!
"Stephen King's Kingdom Hospital" Review
By Shawn McKenzie 06/04/2004
Oh how I hate TV shows that are weird for weird's sake. ABC seems to be the biggest criminal in doing this, with the lynchpin being "Twin Peaks." On the flip side, ABC has been the home of many very good Stephen King projects, including his only other TV series, "Golden Years" (USA's "The Dead Zone" was just based on his characters, but King had no direct involvement in its creation or development.) His latest series is "Kingdom Hospital," and unfortunately, it is almost too weird to follow.
Here is the best plot synopsis I can give you. I invite you to email me if I have it wrong. A hospital in Lewiston, Maine named Kingdom Hospital was built on the site of a Civil War-era mill fire in which many children died (sounds like Stephen Spielberg's Poltergeist.) Now their spirits are haunting the hospital, with some meaning harm and some meaning no harm. Artist Peter Rickman (Jack Coleman) arrives at the hospital after being hit while jogging on the side of the road by Dave Hooman (Ryan Robbins), a drug addict and two-time loser, with his minivan. Two EMT drivers, Ollie (Benjamin Ratner) and Danny (Ty Olsson), discover him on the side of the road and rush him to the hospital. He arrives in a coma and as a paraplegic, but miraculously recovers and is suddenly telepathic. He can hear the thoughts of animals and people, and he can communicate with the dead. The ghost who calls for his help is Mary Jensen (Jodelle Ferland), a nine-year-old little girl who died in the fire, and is now trapped in the hospital. She has a pet anteater named Antibus who is creepy, but not evil…I think (Peter actually painted a disturbing picture of Antibus before he was injured.) Paul (Kett Turton) is Mary's polar opposite. He died in the fire as well, but he is evil and tries to stop Mary. He is so evil that he has fangs and sharp teeth like a vampire shark. Natalie Rickman (Suki Kaiser) is Peter's wife who got in a fight with him right before his jog, and now just sits by his hospital bedside hoping for the best. Sally Druse (Diane Ladd) is a hypochondriac who hangs around the hospital, much to the annoyance of her son, Bobby (Del Pentecost), an orderly at the hospital. She also claims to be a psychic who can hear the cries of Mary. She enlists the assistance of Dr. Hook (Andrew McCarthy), the gifted neurosurgeon who worked on Peter, to help Mary. There are two non-ghost bad guys as well. Dr. Stegman (Bruce Davison) is the new chief neurologist from Boston who has a questionable past and hates the small town. He tries to stop Hook and Mrs. Druse from doing their paranormal investigating. Dr. Jesse James (Ed Begley, Jr.) is the hospital administrator who is always looking for ways to raise funds for the hospital and is the leader of some weird secret society where they all blow on their thumb like a trumpet. He doesn't like the stuff Mrs. Druse has been saying because he is looking out for the hospital's image. These are all the main characters that matter.
There are more characters though that are there just to make it weird. I'm sure if I could understand the story, I'd understand their importance. Otto (Julian Richings) is the nearly blind security guard who sees Mary. Carrie Von Trier (Lena Georgas) is a nurse who faints at the sight of blood, and Liz Hinton (Janet Wright) is the veteran nurse who has seen everything at least twice, except when Hook closes Peter's eyes during surgery and tells him to go back to sleep. Dr. Brenda Abelson (Meagan Fay) is secretly in love with Stegman and hates Jesse and Hook. Elmer Traff (Jamie Harrold) is the son of Dr. Louis Traff (William Wise), one of the hospital's surgeons. He is a resident who works with his dad and Lona Massingale (Sherry Wright), the older woman he has a crush on, in the sleep lab. I don't quite get it, but somehow he lost his head, and is still alive. Abel (Brandon Bauer) and Christa (Jennifer Cunningham) are pair of workers in the hospital's kitchen with Down's Syndrome who seem to know everything that is going on and giggle when something weird happens. There are other characters, but I stopped caring to figure out what they do.
When a show is too weird to follow, it is also too boring. I have watched the nine episodes that have aired so far, and I have no idea what is going on. It's like watching an Ingmar Bergman movie…I'm surprised that I haven't seen Mike Myer's Dieter character from "Saturday Night Live" yet.
The show is a remake of a Danish mini-series called "Riget." Danish filmmaker Lars von Trier, known in this country for writing and directing the films Breaking the Waves, Dancer in the Dark, and Dogville, created the original mini-series. King traded the rights to the movie Secret Window in order to get the rights to this mini-series. It looks like that studio got the better deal, because King's version of Trier's work got yanked before May sweeps, and the network plans on airing the final four episodes this summer (starting June 24 specifically), which usually means that it is doomed. It wasn't on ABC's fall or midseason schedules, so I'm guessing that it won't be coming back after this summer.
Maybe King should stick to adaptations of his own work, because "Kingdom Hospital" is a bust. I'll watch the last four episodes, just in case it starts to make sense, but I doubt it will. At least there are no dancing midgets…yet.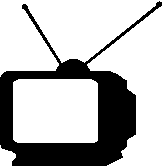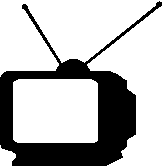 Get the novel by "Eleanor Druse" about her experiences in Kingdom Hospital:
Buy this novel at

Ratings System: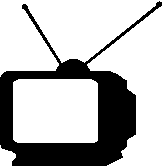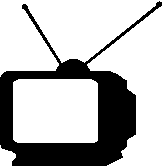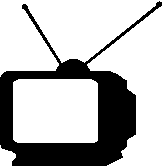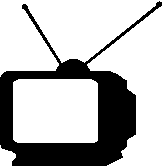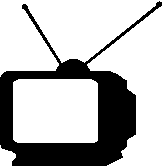 DO NOT MISS THIS SHOW!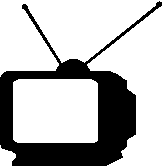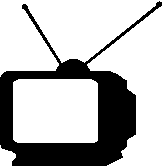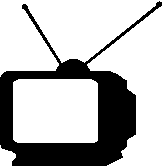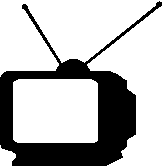 Try to catch this show every week...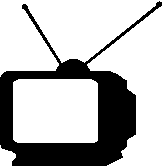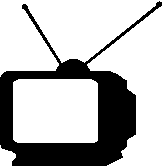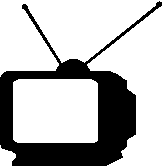 If a better show is on, tape this one...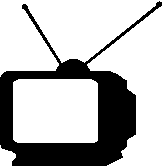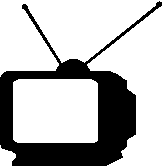 If nothing else is on, maybe this will be good...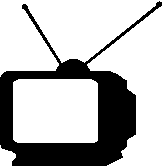 If this show is on, change the channel immediately!