Sign up below to get
the FREE Entertain Your Brain
Weekly Newsletter today!
"The Stones" Review
By Shawn McKenzie 09/17/2004
It usually spells trouble when a major network decides to premiere a new show following February sweeps. January is usually when they premiere new midseason shows to try them out, hoping that they will be the next new midseason hit. Despite a caliber cast, CBS's "The Stones" was a bomb, airing only three of the nine produced episodes. Other critics thought it wasn't anything to rave about, but I thought the show wasn't too bad. I will say though that it wasn't a show I may have gone out of the way to catch on a regular basis.
Barbara (Judith Light) and Stan (Robert Klein) Stone are a married couple who have recently celebrated their 25th year anniversary. What they didn't tell their kids yet is that they are planning on getting an amicable divorce, which occurs in the pilot episode. Stan and Barbara are still friends and love each other, but they just don't like being a couple anymore. Their kids had assumed that their parents would be together forever. Their younger son, 21-year-old geneticist Winston (Jay Baruchel), still lives at home. Despite being a genius, he is socially awkward. He has a crush on a fellow colleague from the science lab named Audra (Kimberly McCullough), who eventually ends up dating. His older sister is another story though. Freelance photographer Karly (Lindsay Sloane) was evicted from her apartment but refused to tell her parents at first. Eventually, she moves back home, making all four of the Stones living under one roof, though Stan himself moves into the guest room above the garage following their decision to get a divorce.
The subsequent episodes that did air were essentially about the events following the pilot. For the parents, they stayed amicable, but they seemed like they needed to gain an advantage over one other and argue with each other constantly. In the second episode, they tried to get some late anniversary gifts, but they ended up trying to compete over who had the better gift. In the third episode, they decide to get lawyers involved when Stan assumes that Barbara had gone on a shopping spree with the family credit cards (it was really the kids, but I forgot which one, though I think it was Karly.) For the kids, they shared equal show time. In the second episode, no one remembers Winston's birthday except Audra, and an old boyfriend from Karly's past shows up. In the third episode, Winston and Karly do some bonding after Winston realizes he hasn't seen his sister much lately, though it does put in a crimp in his relationship with Audra.
Though the cast was great, they have all done better shows in the past. Light is of course famously known as the mom from "Who's the Boss?," though she was overshadowed by both Tony Danza and Katherine Helmond. Klein has been funny in the past, but he has yet to appear in a long lasting show that has gelled (he has had better luck with movie roles.) The kids were both in two excellent shows that were criminally cancelled before their time. Baruchel was the lead character in FOX's "Undeclared," producer Judd Apatow's follow-up to his cult series "Freaks and Geeks." Sloane played the Tori Spelling-like character in the WB's "Grosse Pointe," a sitcom about a TV show being filmed that was like "Beverly Hills, 90210." Producer Darren Star created both "Pointe" and "90210."
We unfortunately didn't have that kind of luck on this show. It was created by Jenji Kohan, who had previously been only a writer on a few great shows like "Friends," "Will & Grace," and "The Gilmore Girls." This is her first time as an executive producer and creator, but I guess this show didn't measure up.
There isn't anything wrong with the show…it just didn't wow me. I had a few laughs, but it didn't make me chuckle much, at least as much as its TV neighbor partner did on CBS, "The King of Queens."
The point is moot anyway…with only three episodes airing, I doubt we'll ever see "The Stones" again. There was no critical buzz, a la FOX's "Wonderfalls," so don't expect to see a DVD box released anytime soon. I do hope that Baruchel and Sloane will pop up again soon, and I hope that they will be on a new FOX show…as long as they schedule it right.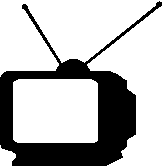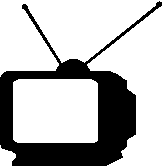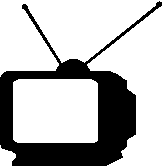 Ratings System: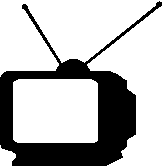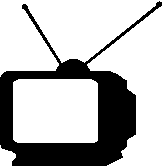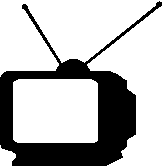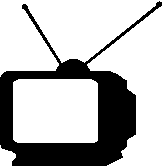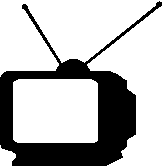 DO NOT MISS THIS SHOW!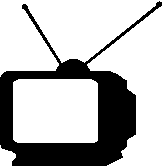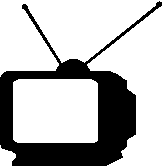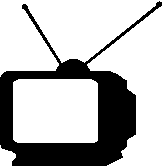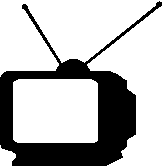 Try to catch this show every week...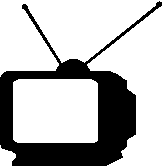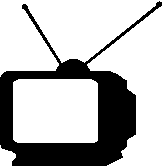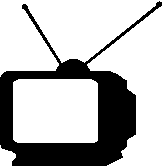 If a better show is on, tape this one...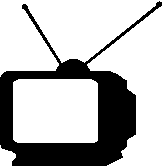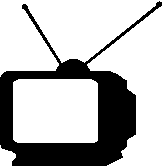 If nothing else is on, maybe this will be good...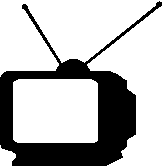 If this show is on, change the channel immediately!