Sign up below to get
the FREE Entertain Your Brain
Weekly Newsletter today!
"Wonderfalls" Review
By Shawn McKenzie 07/19/2004
FOX's "Wonderfalls" was one of the casualties of FOX's horrible scheduling practices. Despite overwhelming critical praise from virtually every critic or fan who saw it, its premiere was delayed until March of this year. When it finally premiered, it was put on Fridays following the incredibly lame reality show "Playing it Straight," which virtually guaranteed its cancellation. Moving the fourth episode to Thursday didn't help, because it was cancelled right after that. It's such a shame, because the show was so quirky and fun.
Jaye Tyler (Caroline Dhavernas) is a sarcastic college graduate who works for a souvenir shop in Niagara Falls and lives in a trailer park. She had earned a philosophy degree from Brown University, but had not made anything of her life, which is a big disappointment to her parents, father Darrin (William Sadler), a successful surgeon, and mother Karen (Diana Scarwid), a successful author of popular travel guides. They want Jaye to be more like her two older siblings; her brother Aaron (Lee Pace) has several Master's degrees and is now pursuing a Ph.D. in Religious Theory, and her sister Sharon (Katie Finneran) is a talented U.S. immigration attorney. What she doesn't know is that they aren't perfect. Her parents' marriage is crumbling, her sister is a closeted lesbian, and her brother is just disturbed. Her family isn't the focus of the show though. One day, something weird happens to her. A rude tourist demands money back for receiving a deformed wax lion figure. The lion tells her not to give the lady her money back, but she ignores it, though it really freaks her out (naturally.) This sets off a chain reaction of things that leads her to help other people, including setting up her sister on a date and helping find love for a scorned package deliveryman. Suddenly, her life is forever changed when inanimate figures, including toys, cartoons, and anything in the form of an animal, begin to talk to her as well, all with the goal of helping out other people and always in cryptic sentences. She seeks advice from her best friend Mahandra (Tracie Thoms), a fellow Niagara Falls local who actually loves the town, as opposed to Jayes' hatred of it. Mahandra works at The Barrel, a local watering hole that has recently hired Eric Gotts (Tyron Leitso), a local bartender who tries to help answer her unanswered questions. Eric began working there after originally coming to town as a newlywed. After he caught his new bride Heidi (Corry Karpf) with a bellboy in their honeymoon suite, he cried for three days and then got the bartending job. He looked like a possible love interest for Jaye, but I never got to find out in the four aired episodes.
I'll give you a brief description of the episodes that did air, starting with the second one (the first one is pretty much described above.) In the second episode, Jaye experiences a little Single White Female action. A girl with a stuttering problem named Bianca (Sarah Drew), or Binky as she likes to be called, comes into the store, and after a stuffed chameleon tells Jaye "help her get her words out," she helps Binky get a job there. The girl starts to imitate everything about Jaye, including her looks, which makes her stuttering go away, but it creeps Jaye out. When Jaye confronts her about it, she finds out that Binky was just writing a research paper about college graduates who haven't contributed anything to society. When she realizes that the paper would be all about her, she gives Binky all access, but the girl becomes too comfortable with Jaye's lifestyle and won't write her paper or go away. Jaye decides to "help her get her words out" and writes her paper for her.
In the third episode, Jaye and Eric find a woman named Katrina (Carrie Preston) in the Barrel, who they discover is a nun that is trying to leave her convent. Father Joe Scofield (Aidan Devine), a priest from her convent, comes looking for her to try to convince her to come back, but isn't very successful in doing so. Jaye feels obligated to help out, and taking instructions from the animals, like a wound-up penguin, she eventually helps them both.
In the fourth and final aired episode, some plastic pink flamingos tell Jaye to help her father collect the garbage cans from their front driveway. After a series of mishaps, this kind gesture accidentally lands her father in the hospital. While in the hospital, she runs into an old high school nemesis named Gretchen (Chelan Simmons), and helps her plan their reunion after the animals instruct her to do so. She learns that Gretchen isn't as perfect as she seems, and ends up helping her rival's personal life in the process.
Yes, the concept sounded slightly like CBS's "Joan of Arcadia," but there are differences. Joan knows who is talking to her (God, of course), but Jaye had no idea (God? The Devil? Aliens?) Also, even though it has comedic elements, "Joan" is essentially a drama. This show was mostly comedic in nature.
Every episode was surreal fun. It had quick, "Las Vegas"-like editing, and even though it was incredibly strange, it wasn't hard to follow. There were subtle things that I enjoyed, like the fact that everyone in her family had a named that rhymed with the others, except her, making her the symbolic black sheep of the family. I found it funny that she got drunk in the first episode and told virtually everyone about her little "secret," and no one threw her in the loony bin (I'm guessing that they just chalked it up to drunk talk.) She wasn't quite as likable as Joan, mainly because the whole bad attitude thing never let up, but I saw potential for growth.
There was 13 episodes produced of "Wonderfalls," but as I've already stated, we only got to see four of them. All 13 episodes are tentatively scheduled to be released in a DVD box set on December 7, and I highly recommend you checking them out (I know that I will.) The demise of this show proves that scheduling is key and unanimous critical praise can't always save a show.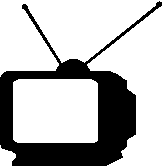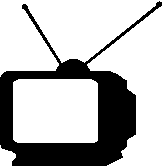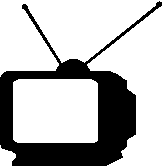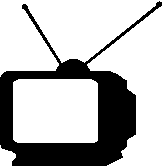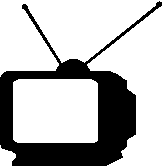 Ratings System: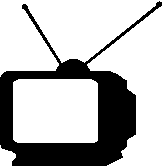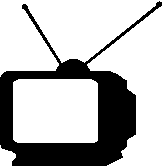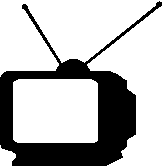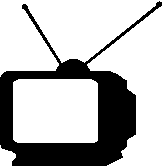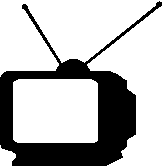 DO NOT MISS THIS SHOW!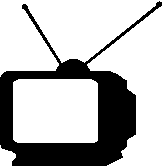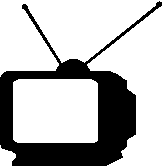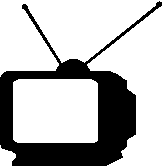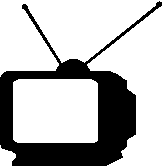 Try to catch this show every week...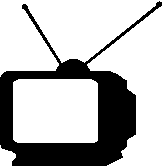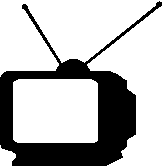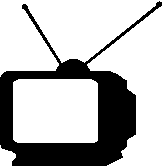 If a better show is on, tape this one...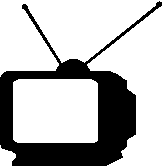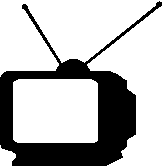 If nothing else is on, maybe this will be good...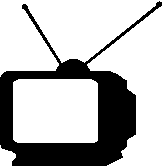 If this show is on, change the channel immediately!