Sign up below to get
the FREE Entertain Your Brain
Weekly Newsletter today!
"Three Wishes" Review
By Shawn McKenzie 10/14/2005
If you could wish for one thing…what would it be? That is the tag line of the opening of NBC's "Three Wishes," hosted by Grammy Award-winning contemporary Christian recording artist Amy Grant. I just wish that this show wasn't so sappy.
The show chooses one town or city each week to do their wish granting, led by Grant and her contributors Carter Oosterhouse (the carpenter), Eric Stromer (the other carpenter), Diane Mizota (the…git-er-done girl?), and Amanda Miller (the interior designer.) They start on a Monday, and by the following Saturday when they leave, they hope to have granted the wishes of three deserving people. On Monday, they set up a tent and spread the word to one and all for people to give them their hard luck stories (somehow, I have a feeling that this staged setup was already known by many people via local press releases to their local medias, so it's not like they just "showed up" out of nowhere.) The show is helped out by gratuitous sponsor ads, but unlike shows such as "Survivor" and "American Idol," I actually felt like the sponsorships were justified.
In the first episode, the Wish Team goes to Sonora, California to grant their three wishes, helped out by AmericQuest. Wish #1: The aunt of a little girl named Abby Castleberry talks to Amy at the tent. She was a very athletic girl, but one day while driving with her physical therapist dad Leo, another car hit them and crushed her skull, leaving her disfigured. Her wish is to have an operation to be able to play sports again. Her mother, Leann, is a 911 operator who ironically took the accident call that day. The family thinks that they will go bankrupt and lose their house, because the medical bills are piling up. Amy visits the family, and she listens to their story. Afterwards, she sings her song "Takes a Little Time" for the family. They take her to see a doctor at the UC Davis Medical Center in Sacramento to see if she would be a good candidate for surgery; while Amanda Miller, with Huff Construction, builds a dream playhouse in their backyard (did they really need this? I'd be happy with just the surgery and the bills being paid.) Dr. Chang doesn't know if he can do the surgery, but he says that he will consult with other doctors about it. Amanda is constructing a "playhouse" that is bigger than most apartments I have lived in (including the one I currently live in.) It has an indoor lap pool for swimming (provided by Endless Pools), a hi-def widescreen TV, and a snowboarding video game where you actually snowboard safely. Some of Abby's friends come over and do some arts and crafts with her. The family comes back, and they love the playhouse. The show also gives her a tutor to help her catch up with her schooling. They hold a carnival, sponsored by AmeriQuest again, to raise money to pay for the medical bills. Amy does the same song again at the carnival. Afterwards, Amy tells them that they have raised enough money to cover the bills. One week later, Abby gets her surgery (Dr. Chang had called and said that she was a good candidate for it.) The surgery went fine, and five months later, she looks almost as good as new and she is back in school (she only had to be held back one grade.) Wish #2: Eric meets a 13-year-old boy named Bobby Wertz at the tent. Bobby's dad died when he was six, and his mom Gina remarried a deputy sheriff named Tim. He became the hero of the family when he sold his Ford F-150 to get them over some financial hardships. Tim has done a lot for their family, and Bobby wants to do something special for the guy. They set Tim up at a fake investigation of a suspicious vehicle, a Ford F-350. They have him run the plates, and he finds out that the truck is his. They also sent the family to a San Francisco Giants baseball game and gave them all jerseys. It was all a smokescreen to grant Bobby's real wish…to be adopted by Tim. It seems that the proceedings have been caught in red tape for months, and Amy goes to the courthouse to see Judge Polley. The judge is a pilot, so Amy tracks him down at the airfield he is flying in to ask him if he will facilitate the paperwork for the adoption. He doesn't make any promises, but said that he would look into it (I think a camera crew should follow anyone who wants the government to get off their butt and do something, because maybe they will finally get things done.) Tim gets to throw the first pitch at the game, and he is thrilled (even though he threw it a little too far to the right.) When they get back to Sonora, they go to the concert at the carnival, and the judge presents the family with official adoption papers. Tears flow all around. Wish #3: Carter meets the Sonora High Wildcats Cheerleading Squad. They need a new football field, since the old one is too dangerous to play on. Their cheerleading coach, Darla Mayhew, is dying from leukemia, and she wants to see the football teams play on a new field. He wants to use some artificial grass called FieldTurf, which is supposed to last forever, but it comes from Canada and costs around a million dollars. He has 48 hours to talk to the CEO of FieldTurf Inc., named Mr. Gilman, in Montreal to donate the grass and install it by Saturday. Of course, Gilman donates the field, because cameras are around and he sees footage of Darla (do you think that a guy sporting a T-shirt and a backwards baseball cap would even get a meeting, much less a million dollar field?) Carter flies back via helicopter to a rain-soaked mud pit of a football field to give them the good news. It seems like the main event of the game that evening is the beginning of construction of the field (so…is there still going to be a game?) As the Wish Team leaves town, Amy grants three more little wishes (ummm…does that mean that the show should be called "Six Wishes?") A local florist donates the flowers to a waitress who can't afford the flowers for her wedding; a movie theater shuts down and treats a mother and her seven adopted children to a movie and food; and Yamaha donated a new keyboard to a local repertory theater to replace their old broken-down one.
In the second episode, the Wish Team visits Clovis, New Mexico, sponsored this time by Home Depot. Wish #1: Carlee Luscombe is an 8-year-old girl who wants to be a pediatric doctor when she grows up. When she was four, she was diagnosed with a brain tumor that required surgery. She is fine now, though she still gets a checkup every six months. Her wish is to visit the other kids at the hospital with the same condition during her next checkup with her parents, Joann and Richard, and see if she can inspire them somehow and help them get better. Dr. Iacuone gives Carlee a clean bill of health, and then she and Amy visit the sick kids. All of the kids got presents. Carlee meets a little 5-year-old boy named Tristan Rangel, who is battling leukemia. His birthday is tomorrow, and Carlee asks Amy for another wish…to throw Tristan a birthday party (getting a little greedy, aren't we Carlee?) Tristan's parents, Ione and Tim, are happy for him and his Spider-Man-themed party. Lo and behold, who shows up? Spider-Man! (Of course, harnesses help him, and he isn't exactly Tobey Maguire.) The Webbed Wonder gives Tristan a pep talk for him to fight against the leukemia. Amy and Carlee set up a fundraiser for the hospital, and they ask listeners on the radio to donate children's books. The show presents Iacuone with a $10,000 check for the hospital. Ryan Shupe & The RubberBand sing their song "Dream Big" at the fundraiser. Wish #2: Lindy Austin is a single mom who is a hair stylist. She went to the big city to work at a salon, met the man of her dreams, got pregnant, and had an adorable little girl named Riley. That man was a deadbeat though, and she moved back to Clovis with her daughter. She feels like she has brought shame upon her father, the local deacon at the First Baptist Church in Farwell. She owns a little salon called The New You, but it is run down and she doesn't know if she can make ends meet. Diane has celebrity stylist Jonathan Antin from Bravo's "Blow Out" come to town and help her out with a cut. He starts name-dropping and using his own product (nice little product placement there.) He also notices that Lindy's shop is a piece of crap, and that she needs to fix it up. Wouldn't you know…Diane has arranged for Home Depot to build her a new shop that is four times the size of her old one, complete with the latest in beauty salon equipment. Lindy arrives at her old shop and sees a sign that it has moved. She cries tears of joy when she sees her new shop. Diane tells Lindy to go to her father's church. Her father stands up in front of the congregation and tells her how proud she is of her. They have a touchy-feely moment. Wish #3: Randy Mendoza is a mailman who also is the coach of a Little League baseball team (his son Jacob also plays on the team.) They are really bad (and they make a point of it by playing the Bad News Bears score in the background.) Randy feels bad for them, because the team has never traveled outside of Clovis, and some of the players can't afford the $50 entry fee. He wants to see the team beat the number one team in the league. Carter and Eric visit the team, confirm that they royally suck, and decide to be special coaches for the team in order to help them out. They tell the kids that practice today is cancelled, because they are going to AmeriQuest Field with their parents to get tips from the Texas Rangers (good…I didn't figure that Carter and Eric were going to actually coach them.) When they get there, the players teach them some useful tips that end up working for them. I'm sure it was mostly editing, but they appeared to develop into a really good team. At the Rangers game, the Little League team is introduced in front of thousands of fans, making all of their parents cry tears of joy. When they get back to Clovis, they play their championship game. They play a great game (with the plays being called by Bob Uecker), and they eventually tie the game, but during the extra innings, they lose by three runs. They don't care though, because it was their best game ever. They give a Randy one more surprise…a new Toyota Tundra for the team to replace their old broken-down team minivan (though I don't know how they can fit the whole team in the backseat of that truck.) Meanwhile, Amy has one last wish for another person (make up your freakin' mind! Is it "Three Wishes," or "How Many Wishes We Feel Like Granting?") Lenny, a crossing guard, never had a honeymoon. His daughter came to Amy sobbing that she wants them to have a honeymoon in Hawaii to celebrate their fiftieth wedding anniversary. The Wish Team does just that for them.
In a two-hour third episode, the Wish Team visit Brookings, South Dakota, sponsored by Home Depot again (I guess AmeriQuest must have dropped out…at least on the tent portion of the show.) Wish #1: Bill Logue is a 37-year-old man who has been married for 18 years to his wife Jackie and they have five kids. He has been diagnosed with an inoperable brain tumor, and his wish is to be able to provide for his family. All Jackie wants is to get his smile back, even for a little while, and she would like to hold a reunion of his friends and loved ones in order to get that smile back. Amy has Bill record a videotape for his children. For his only son Eric, he is getting a Toyota Highlander when he is old enough to drive. For his four girls, he gives them each a diamond necklace for them to wear on their wedding day; for their daughter Madeleine specifically, he gives her a journal to write a book, and a publisher has agreed to publish it when she completes it. Carter redoes the backyard while the family goes bowling, with help from Home Depot. At the reunion, held at yet another carnival (what's up with all of these carnivals?), he gets his smile back when tons of his loved ones show up. Amy sings a song called "Stay for Awhile" and he dedicates the song and a prayer the family. The show pays for the mortgage on their home and they give Jackie a scholarship to South Dakota State University. The university is also going to give their five kids full tuitions when they are ready to attend. Wish #2: The Mayor of Brookings comes to the tent and asks if he can have them adopt a family who has become a victim of Hurricane Katrina. Eric goes to the Houston Astrodome to find one family. That family is the Sparkmans. David, Giselle (a social worker with a Master's Degree), and their two kids travel back with Eric to live in Brookings. Meanwhile, Diane paid for a year's rent on the new house and fixed it up with new furniture. The 9-year-old son wanted a PlayStation2, the 18-year-old daughter wanted some Usher CD's, and Giselle wanted a nice new kitchen. They give the family a JC Penney gift certificate to buy more stuff that they need. Eric has also brought back some of their memorabilia that was left back at their old house. Neighbors stopped by to give them more stuff. The show arranges for them to gets jobs (including a radio station internship for the daughter) and enrolls the son in school. Wish #3: Rosie Baker is a 13-year-old girl who wants to be a country singer. Her father is nowhere to be found and her mother is in jail (sounds like the makings of a country singer's life), so her adoptive legal guardian, Terrell Spence, is raising her. Diane talks Amy into using her connections in Nashville to get vocal training and a shot at some success. Rosie and Terrell go to Nashville to train with Rene Grant-Williams, a vocal coach. Rene is impressed that Rosie has a natural voice, but it needs a lot of work. Rene has Rosie record a song, which she is nervous about doing. Rosie also gets to sing at the Grand Old Opry, even though there is no one in the audience. Patty Loveless is there though, and she gives Rosie a pep talk. Rosie goes to Fontana, California, to sing the National Anthem at the AmeriQuest 300 NASCAR race, which she does flawlessly (though there were technical problems at first.)
I will admit…I did get a little misty-eyed once or twice. I'm a sensitive person though, so it's not that hard for me. It's just that it's so manipulative. I do realize that this show can and has done a lot of good, but it's an obvious attempt to squeeze out the most amount of tears possible. ABC's "Extreme Makeover: Home Edition" does the same exact thing.
The personalities are boring. As a host, Grant is stale. She is attractive, but she has no personality. At least she isn't as annoying as Ty Pennington though. The two carpenters are interchangeable, with Eric being the weepier one. Diane has some personality, but I still can't figure out what she does, other than just arrange things for people. Apparently, Amanda was only in the pilot, because I haven't seen her since.
On the very minor good side, the show doesn't do a lot of preaching. Sure…there is a lot of praying, but it's kept at a minimum.
I know that we need more positive shows in this world, but "Three Wishes" just doesn't work for me. Personally, I'd rather watch the aliens over on CBS's "Threshold" or a redheaded country singer over on the WB, but if you wish to watch this show…go ahead.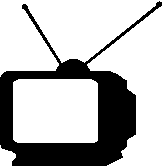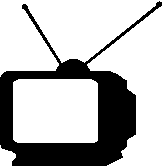 | | | |
| --- | --- | --- |
| Get Amy Grant's greatest hits CD, including the song "Takes a Little Time": | Get Grant's 1986 collection, including the song "Stay for Awhile": | Get Grant's latest album: |
Ratings System: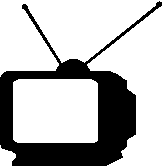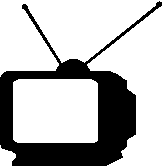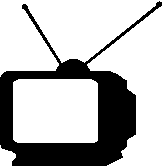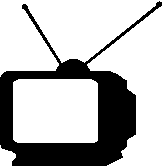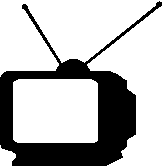 DO NOT MISS THIS SHOW!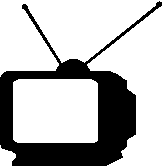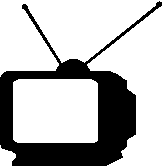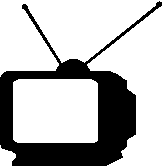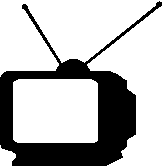 Try to catch this show every week...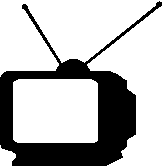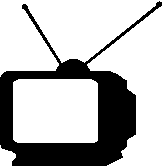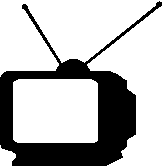 If a better show is on, tape this one...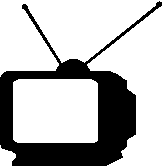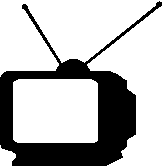 If nothing else is on, maybe this will be good...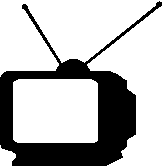 If this show is on, change the channel immediately!