Sign up below to get
the FREE Entertain Your Brain
Weekly Newsletter today!
"The War at Home" Review
By Shawn McKenzie 09/14/2005
In these days of innovative sitcoms like Emmy Award nominees NBC's "Scrubs" and FOX's "Arrested Development," is there really any use for a new sitcom done in the old style, with multi-cameras and a laugh track? FOX's show "The War at Home" proves that the answer is…no.
Dave (Michael Rapaport) is a father who is counting down the days until his kids go off to college. He is a character who tries to be like Archie Bunker, only he lives in modern times, so his wife, Vicky (Anita Barone), is a working woman who works as an office manager for a doctor named Dr. Green (Dave blames Mary Tyler Moore for women wanting to have a career.) Dave and Vicky have three kids: 16-year-old Hillary (Kaylee DeFer), 15-year-old Larry (Kyle Sullivan), and 13-year-old Mike (Dean Collins.) Hillary is upset that her dad won't let her date older guys. She calls herself a "technical virgin." Dave thinks that Larry is gay, because he likes musicals and dresses up in women's clothes. Mike apparently wet the bed until he was 11, and he obsesses over video games. Dave's only confidant for advice about his kids is his co-worker Joe (Tom McGowan), who has a gay son himself.
The pilot episode mostly revolved around Dave's problems with Hillary and Larry. Dave doesn't like that Hillary wants to go out with a freshman in college named Glen, so she brings home a "study buddy" from her own class who is her own age…and black. His name is Taye (Dreux "Lil' Fizz" Frederic, the former rapper for the R&B group B2K), which is short for "Boo-tay" (Dave keeps calling him "Booty.") Hillary is just using Taye to make Dave's head explode, and Vicky can see right through it. Unfortunately, Taye keeps coming around, making Dave continue to be upset. Dave is shocked when he hears from Vicky that she used to date black guys when she was younger. He finds out from Taye's father Omar (Richard F. Whiten) that Hillary has been using Taye to make Dave upset, and Omar is ticked, because Taye used to have an A average. Hillary has been doing Taye's homework, and now Taye gets B minuses. Dave is relieved, because this means that Hillary isn't really dating Taye. He figures that it is better that Hillary is dating a guy she really doesn't like rather than dating a guy she does like. At the end of the episode, it turns out that Hillary does like Taye, and they are seen making out.
Meanwhile, Dave questions Larry about his sexual orientation, and if his friend Kenny (Rami Malek) is his friend…or his boyfriend. It turns out that Larry really isn't gay. In fact, he likes a girl named Diane, and he wants to impress her by driving his mother's car. He comes up with this stupid plan to borrow the car by dressing up in his mother's clothes and pretending to be her, since he doesn't have his driver's license. The plan backfires, because he forgets to change into real clothes when he arrives at Diane's house. As he was pulling the car back into the driveway, he is spotted by Mike, who uses the knowledge of Larry's transvestitism as leverage to get a PlayStation2 (I'm not sure how that is going to work as leverage…but whatever.) Dave and Vicky confront Larry about the dressing up, and Larry tells them that he likes the feel of silk on his skin (he does this rather than admit that he took the car, which would result in losing the ability to get his license for a year.) Also, it turns out that Kenny is gay, but he hasn't told Larry this yet.
This show is just outright bad. I can't believe that they moved "Arrested Development" from its cushy post-"Simpsons" timeslot and put this show in its place. It has been compared to FOX's own "Married…With Children," but there is one difference…it's not funny. The comparison to "Married" is based on the fact that both shows are filled with raunchy humor. "Raunchy" does not equal "funny" though. It uses an annoying laugh track, which is only good on shows such as the CBS shows "The King of Queens" and "Two and a Half Men"…because those shows are hilarious. Rapaport, whom I usually like, is not Archie Bunker. Barone is just playing the clichéd working sitcom mom. I swear that DeFer looks like a teenage version of Ashley Johnson, whom some of you may remember played Chrissy Seaver on ABC's "Growing Pains" (I actually had to confirm that this was not the same actress.) Sullivan was one of the Krelboynes from Malcolm's class on FOX's "Malcolm in the Middle." He is not a very good actor (at least on this show), and he is the least attractive of the three kids (which, ironically, is an advantage for him, because it makes him a little more realistic. He needs work on the acting skills though.) Collins is barely in the show.
There are two controversies surrounding "The War at Home." The first one is that it debuted on 9/11, and some people thought that a show with a title like that would be inappropriate on that day. The other controversy is over the homophobic jokes. The show's creator, Rob Lotterstein, is an openly gay man, and he doesn't see a problem with it (apparently he must not have a problem with the racist jokes either.) It doesn't matter when it debuted or what kind of jokes it told. It just matters if it was amusing…and it wasn't. I think that I laughed once while watching it, but I don't remember what part. Unfortunately, the ratings for the pilot were better than the season average of "Arrested." I think that I'd rather be "Arrested" again than fight in this "War" though.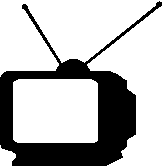 1/2
Ratings System: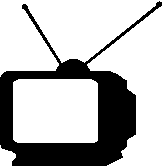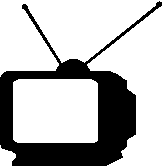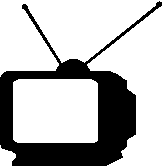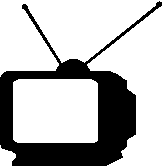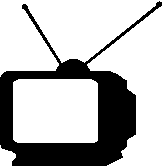 DO NOT MISS THIS SHOW!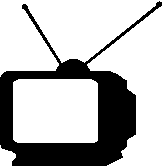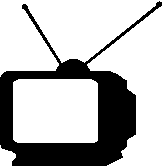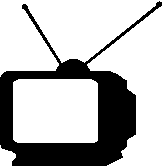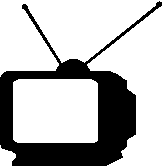 Try to catch this show every week...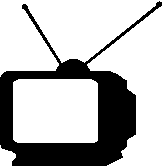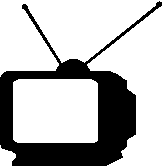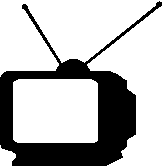 If a better show is on, tape this one...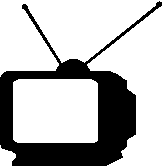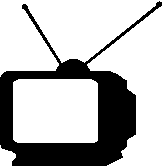 If nothing else is on, maybe this will be good...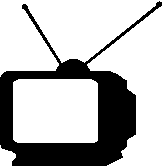 If this show is on, change the channel immediately!