Sign up below to get
the FREE Entertain Your Brain
Weekly Newsletter today!
ABC 2006-2007 Fall Show Reviews
By Shawn McKenzie 10/05/2006
Here are my reviews of the 2006 ABC fall season. More reviews will be added as they premiere and are reviewed (check back to this page for those reviews.)
Go directly to my reviews of "What About Brian," "Men in Trees," "Six Degrees," "Help Me Help You," "The Nine," and "Ugly Betty," and "The Knights of Prosperity."
"What About Brian" Review (holdover from the 2006 midseason)
Brian Davis (Barry Watson) is always the seventh wheel in his group of friends, because he is always habitually single. He is a 32-year-old good-looking nice guy living in Los Angeles who is a commitment-phobic…something that concerns his friends, because they want Brian to join in their inner circle of committed couples. His six close friends consist of three couples. Dave Greco (Rick Gomez) is Brian's partner in their video game-developing business called Zap Monkey. Dave has been married to stay-at-home mom Deena (Amanda Detmer) for 13 years now. The have three little girls: Larissa (Mikaila Baumel), Geneva (Payton Spencer), and 6-month-old Carrie. They also have an unexciting sex life (or least they are lacking one.) In the pilot episode, Deena brings up the idea of having an "open marriage" (having sex with other people and just not talking about it…which sounds to me like cheating, but c'est la vie.) Dave isn't really into it, but he hesitantly goes along with it in the heat of the moment (until one of their girls walks in on them almost about to get it on.) Dave has problems finding anyone to hook up with, while Deena flirts with her yoga instructor Steve (Daniel Bess), but ends up having actual sex with a divorced dad named Richard Rovich (Jon Hamm.) Dave…already not keen on the whole "open marriage" idea…spies on Deena going to a hotel with Richard (even though she was just there to break it off with him.) He retaliates by sleeping with the only flirted-with Suzanne (Marguerite Moreau), an executive for a video game company that he and Brian had pitched their latest game to (which, by the way, looked like a cool game, and I don't play video games often, despite the page on my site.) Brian's older 40-something record executive sister Nicole, a.k.a. "Nic" (Rosanna Arquette) is married to her younger Italian actor husband Angelo Varzi (Raoul Bova; I wouldn't call him a "boy toy" as the press notes for the show suggest, because a "boy toy" brings to mind someone who is kept and has no brain.) They are trying to have a baby after she miscarries in the pilot, and she wants to help nature along by going through fertility treatments. Angelo doesn't like the idea, because he would rather have a child naturally. She goes through it in secret though, experiencing wild mood swings. The third couple is the one that has a love triangle that involves Brian. Adam Hillman (Matthew Davis) is a lawyer and Brian's best friend. Marjorie Seaver (Sarah Lancaster) is a pediatric surgeon (though I've only seen her in the hospital once in the show's five episodes) and Adam's now-fiancée. Brian and Adam had made a pact in the pilot to break up with their respective girlfriends and start anew, since they weren't happy in their relationships. Brian was dating Karen, a.k.a. "Car Girl" (Amy Jo Johnson)…a woman he had accidentally hit from the behind with his car…but he wasn't content with her. Adam proposed to Marjorie instead of dumping her, which made things awkward…because Brian has always been attracted to Marjorie. After a drunken night of breaking into his own house to get some stuff back (Karen locked Brian out of his own place after they broke up)…Brian and Marjorie kiss. She feels guilty and sets him up with a nurse in her hospital named Lisa (Jud Tylor.) Brian sleeps with Lisa, but he ends up falling for her roommate named Lisa B. (Bre Blair.) Things go great, until Lisa B. realizes that Brian and Marjorie still have some unresolved feelings for one another. Unfortunately, Adam watches Brian and Marjorie fight with one another in the last scene in the season finale and realizes that they are attracted to each another. I love the show, and I found the story between Dave and Deena the most interesting one to watch. If they had better defined what their interpretation of an "open marriage," they might not have had the problems that they had in the show. An open marriage is a couple who is open and honest with one another…not sneaking around behind the other's back…and realize that they are just having sex with the other person, but they still live with and love their significant other. I think that they just never found time to have sex with each other, because the girls sleep between them every night in their bed (sounds like they need to call in Supernanny to resolve that problem), so they don't get enough time alone to be intimate. I'm actually surprised that a dramedy like "What About Brian" would last on a major network outside of the CW ("Desperate Housewives" doesn't count, because that is more of a soap opera.) I'm glad that it was renewed for a second season…though if it doesn't pick up in the ratings, it won't see the end of that season.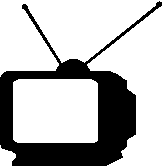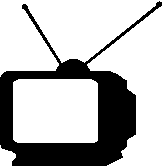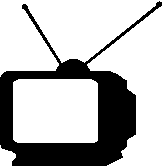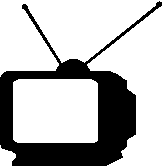 1/2
---
Marin Frist (Anne Heche) is a relationship coach from New York who has penned two best-selling books and has the perfect life. She has been engaged to Graham McCarthy (Tobias Slezak) for a year now, so everything is going great. She finds out from her book editor Jane (Seana Kofoed) during the paperback release of her second book, I'm Dating and So Can You (along with the commission announcement of her third book, I'm Getting Married and So Can You), that she has been booked on "Oprah." Jane has also booked Marin on a speaking engagement in the logging town of Elmo, Alaska, where the men outnumber the women ten to one. On the plane ride to Alaska, she accidentally realizes that she took Graham's laptop instead of her own, and upon watching a picture slideshow on it, she finds out that Graham has been having an affair with her best friend Kiki Witting (Claudette Mink.) Still dazed from the revelation, she meets the locals. Patrick Bachelor (Derek Richardson) is a young fan of Marin who is hosting the speaking engagement. He owns the town's only hotel and radio station (KZPZ, a 10-megahertz station located at Grange Hall.) Police chief Celia (Cynthia Stevenson) is Patrick's ticket fine-happy mother. Her husband Hal was a bush pilot who died 26 years ago, and she is still a little bitter about it. Buzz (John Amos) is the crusty bush pilot of the only airline in town (he was friends with Hal) who has a mail-order bride named Mai (Lauren Tom.) Ben (Abraham Benrubi) is the nice-guy owner and bartender of the only bar in town, the Chieftain. He is a millionaire who apparently invented moist towelettes, but he gave it all up for a quainter life in Elmo. Former rock singer Theresa (Sarah Strange) is Ben's wife and one of the Chieftain's waitresses. She and Ben are separated at the moment…for reasons that haven't been explained yet. They are supposedly allowed to date other people, but while Theresa fools around with young guys like Gary (Colby Johannson), Ben hasn't dated anyone. Sara (Suleka Mathew) is a single mom who is the town's only hooker (her room is right next to Marin.) She wants to study to be an EMT though. Jerome (Timothy Webber) is one of the loggers who dishes out advice along with the other guys in the Chieftain. Finally, Jack Slattery (James Tupper) is a fish and game biologist who is the scruffy good-looking single guy who will obviously become Marin's love interest. He seems to be the guy Marin turns to for help in moving her bed, fixing her truck, and scaring away the raccoons and skunks. The speaking engagement started out as a one-night thing, but Marin decides to stay for a while to research her new topic on men, since she figures that the large percentage of men in the town will be a perfect topic for her third book (since the marriage topic is kaput.) She also hosts a relationship advice show on KZPZ called "First Things Frist." Aiding her in her healing process is her stalker fan Annie O'Donnell (Emily Bergl.) Marin introduces Annie to Patrick, and the sparks fly immediately. There is a little competition for Patrick's affections by a blonde named Tiffanii (Chelan Simmons), which makes Annie see red. Annie decides to stay permanently in Elmo and become Jack's secretary…and eventually Marin makes the same decision…at least for now. The scenery in "Men in Trees" is beautiful (it was filmed in Vancouver), but I can't help but compare it to CBS's "Northern Exposure." The residents of Elmo aren't quite as quirky as the residents of Cicely, Alaska (from "Exposure")…but maybe that was their intention to separate themselves from that show. Aside from not knowing what a soy latte is, they appear to be a little too normal…which reduces the laughs. Shows like the CW's "The Gilmore Girls" have done the quirky small town thing, but that show is much funnier (plus, there isn't an outsider who becomes a resident, like Dr. Joel Fleischman on "Exposure"…unless you consider Emily Gilmore an outsider.) Heche was better on another small town show…the WB's dearly departed "Everwood." I'll give the show a little more time (assuming it doesn't get canceled by its already low ratings)…if for no other reason than to find out why Theresa treats Ben like crap.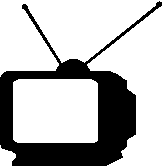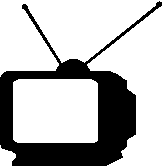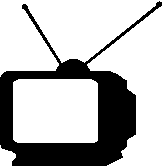 ---
This show is about six people in New York who interact with one another eventually throughout the series. Laura Morgan (Hope Davis) is a grieving single mother of Eliza (Ruby Jerins.) Her husband David (Robert John Burke) was a reporter who worked for CLN News until he was killed in Iraq six months ago. She decides to go back to work, where she works in an art gallery owned by a woman named J.T. Zeff (Caroline Lagerfelt), where she is the assistant to J.T.'s snotty assistant, Ross Rothman (Kevin Cahoon.) Laura becomes fast friends in a nail salon with Whitney Crane (Bridget Moynahan), a publicist at an ad agency owned by Leonard Ralston (Dennis Boutsikaris.) Whitney thinks everything is going great, with a promotion in the agency and her upcoming marriage to her fiancé Roy (Jonathan Cake), but she finds out that he cheats on her…constantly. Back at the agency, she hires Steven Casemen (Campbell Scott), an artist/photographer who lost his "eye" for a while, which caused him to drink and abandon his family for a few months. His wife, Christine (Carey Lowell), has filed for divorce, and he has made it difficult for him to see their son Max (Miles Chandler.) Lately, he has been dating a 25-year-old assistant at the agency named Anya (Shiri Appleby.) Back in Laura's world, she hires Claire to be the nanny for Eliza while she goes to work for the art gallery. Mae Anderson (Erika Christensen), a.k.a. "Claire," is a girl with a dangerous past that she's hiding from, along with her brother Eric (Austin Lysy), who we only hear from over the phone. Mae is first introduced when Carlos Green (Jay Hernandez), a public defender, gets her off from her indecent exposure charge. They end up liking each other, and they start dating, but she never seems to give him her phone number. He is a little distracted though by his first felony case involving a falsely accused guy named Sherman Meanor (Sebastian Sozzi)…a person who found the gun that shot a security guard. The person did the actual shooting was Damian (Dorian Missick), a towncar driver with a gambling problem who is involved in some shady dealings with his older criminal brother Michael (Michael Kenneth Williams.) Damian actually helped Carlos get into a club to look for Mae, and after that, they became friends. Regina Rollins (Zoë Saldana) is Damian's girlfriend, and she is happy that Damian has cleaned up his act and has started his own towncar driving business…even though he bought the towncar with the winnings he earned at the horse track using the money that Michael had given him. Michael orders Damian to be on the lookout for Mae, though he doesn't want to give her over to his brother once he meets her. "Six Degrees" was co-executive produced by J.J. Abrams…as guy who has been very busy lately. In addition to this show, he is also behind two other ABC shows…"Lost" and "What About Brian." Unfortunately, this show isn't quite as good as those shows, or even his canceled ABC show "Alias" (though it's a little better than his first series, the WB's "Felicity.") Like "Lost," we get little glimpses of the pasts of the six main characters…but not in the form of flashbacks. They use clever writing to show more details of their lives, but not all of the characters' lives are that interesting. I'm mostly interested in following the Mae and Whitney stories, so I will give the show some more time. The acting is great, and I believe that I will like the show more as it progresses (assuming it can survive its Thursday slot against CBS's "Shark" and the critical resurgence of NBC's "E.R.")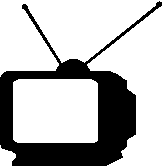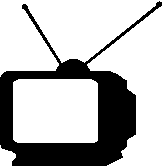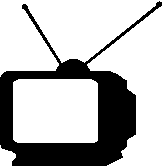 1/2
---
Dr. Bill Hoffman (Ted Danson) is a talented and respected therapist with a successful practice, twelve degrees on his wall, and the author of several authoritative psychotherapy texts. He has a weekly group therapy session consisting of a few patients that have all sorts of problems. Jonathan (Jim Rash) is a metro-sexual who is in serious denial that he might possibly be gay…something that his wife (Kathleen Rose Perkins) already knows. He is attracted to a barista named Shannon (Mykel Shannon Jenkins), though Shannon has already stated that he isn't gay. Inger Nakamuri (Suzy Nakamura) is an extremely lonely 25-year-old, self-made millionaire (she created a piece of software and is now retired) whose lack of social skills (example: "I just find Jewish guys to be a lot less threatening because I'm not attracted to them") has meant that she hasn't had a real date in over six years. Darlene Falencki (Darlene Hunt) is a realtor who has too many psychological issues to count: father-figure obsessions, depressive, social anxiety disorder, seasonal affective disorder (self-diagnosed), needs constant validation, and has addictions to therapy, relationships, and addiction support groups. She tends to get obsessed with her therapists, including Dr. Hoffman. Michael (Jere Burns) has anger issues at work, which is why he is required to go to mandatory court-ordered group therapy. Darlene and Michael also happen to be sleeping together. The newest group member, Dave (Charlie Finn), recently attempted suicide by jumping out of his office window…and landing on his boss (Steve Bannos.) He picked the office of Francesca (Meredith Roberts), a pretty girl he likes, to jump out of for his suicide attempt. Lucy (Majandra Delfino), temp at his company, was impressed that he did that, and they start dating (even though she is a little off her rocker as well.) Bill isn't exactly in the most healthy state of mental stability himself either. His wife Anne (Jane Kaczmarek) has filed for divorce from their 25-year marriage, and she is seeing a Volvo salesman named Kenny (Tom Wilson)…who happens to be the man who sold Bill his car. Bill is also stressed out that his daughter Sasha (Lindsay Sloane) is dating her psychology teacher, Professor Ira Morton (Bruce Altman)…the co-chair of the psychology department and a man old enough to be her father (though he idolizes Bill.) While Bill attempts to help his patients, he is also trying to deal with his own problems in his life as well. I didn't think that this one was too bad. It's no "Cheers," but so far, it's no "Becker." I felt like Danson was reverting to his old "Becker" character, but the writing is better this time around. Why is it that all TV therapists have to have screwed-up lives themselves though? I love Kaczmarek, but it will be hard for me to forget her Emmy-nominated role on FOX's "Malcolm in the Middle." My favorite patient is Nakamura's character. Being a socially awkward geek myself, I could identify with her (plus, the geeky thing really makes her hot.) The show was supposed to air back-to-back with the buzzed-about "Knights of Prosperity," but since "Knights" won't premiere until January (hopefully), "Help Me Help You" should do fine by itself in between the stars dancing on "Dancing with the Stars 3" and Denny Crane hamming it up on "Boston Legal."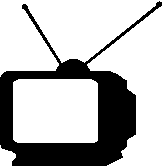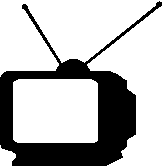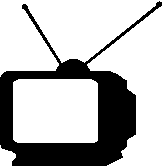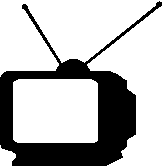 ---
On one fateful morning, two bank robbers named Lucas Dalton (Owain Yeoman) and his older brother Randall Reese (Jeffrey Pierce) step into the Fidelity Republic Bank and proceed to rob it. They claim that it will take "only take five minutes," but 52 hours later, things go horribly wrong. SWAT storms the bank, rescues the hostages, and captures the robbers…but not without casualties. The nine hostages left in the bank at the end of the 52 hours form a lifelong bond that changes all of their lives forever. Nick Cavanaugh (Tim Daly) is a homicide detective with a bad gambling problem (okay…what is up with these ABC shows that have a character with a bad gambling problem?) He is credited as one of the heroes of the standoff, but somewhere in those 52 hours, he believes things could have gone better. He gets a raise and a promotion to homicide supervisor from his boss Pete Burton (Michael O'Neill), which Nick thinks is a bribe to keep him quiet. Malcolm Jones (Chi McBride) is the branch manager of the bank. He is a nice, quiet guy (unlike the character McBride usually plays), and he seems to act catatonic sometimes when he remembers the events that took place in the bank. Malcolm and his wife Naomi (Kim Staunton) have a teenage daughter named Felicia (Dana Davis), who also happens to be one of the nine strangers. Malcolm is very protective of her, but when the robbery took place, she spent most of the time in the bathroom. Now she is having memory problems of what happened. Kathryn Hale (Kim Raver) is a career-driven Assistant D.A. who works for and sleeps with Deputy D.A. Ed Nielson (Tom Verica), her boss and boyfriend. She was in the bank to ask if anyone had tampered with her mother Nancy's (Susan Sullivan) valuables when the robbery took place (somewhere in the 52 hours Nancy was let go, so she isn't one of "the nine.") For some reason, one of the robbers lopped off part of her hair. Following the rabbery, she finds herself drawn more toward Nick and more distant to Ed. Jeremy Kates (Scott Wolf) is a brilliant surgeon who works at Mercy Fields Hospital…but occasionally he can be a jerk. Lizzie Miller (Jessica Collins) is a sympathetic social worker working at Mercy Fields, and she is Jeremy's girlfriend. She was going to tell him that she is pregnant before the robbery, but after it, she held back (she eventually told him, but their relationship had essentially ended by that time.) Egan Foote (John Billingsley) is a suicidal office worker (think Milton from Office Space) who becomes an unlikely hero when he takes down Randall. Unlike the rest of the nine, he sees the robbery as a chance for him to reinvent himself. Unfortunately, other people in his life don't like the change in him. His boss Brian (Fred Koehler) fires him, and his wife Mary (Bonita Friedericy) kicks him out of the house (he eventually comes to stay with Nick.) Still…he keeps his spirits high, and he is the unofficial leader of the support group of "the nine" in a weekly café meeting. Franny Rios (Camille Guaty) is a bank teller for Fidelity Republic who is a fun-loving party girl. She now works as a bar called Trendy as a cocktail waitress (she couldn't stand stepping into the bank again, much less working there.) Eva Rios (Lourdes Benedicto) is the single mother to Ricky (Hunter Clary) and Franny's older sister. Franny got her the job at the bank, and now she regrets it…because Eva was one of the two fatalities at the end of the standoff (the other one being a security guard named Tom, played by Michael Emanuel.) At the beginning of that day, Eva had been flirting with Nick, and by the end of the 52 hours, she became the only member of "the nine" to die. Franny takes her grief out by having inappropriate sex with Jeremy and getting drunk. Lucas doesn't want anything to do with Randall (it seems like Randall is the one who talked him into this mess), but by the end of the fourth episode, he agrees to be a kidney donor for Randall (Randall was shot by the SWAT team members when Egan had jumped on him, and now he is in critical condition.) I would have to say that Egan is my favorite character, because the event really woke him up. He had been kicked around all his life, and he continues to be kicked around, but he now has a fresh perspective on life. Maybe I'll finally star to see Billingsley as someone other than as Dr. Phlox on UPN's "Star Trek: Enterprise." The rest of the character's stories are rather mundane (the gambling problems, the pregnancy complications, etc.), but there is just something about the writing and the great acting from everyone on "The Nine" that makes me want to tune in each week and take it all in. ABC has ordered four additional scripts each for the show, which means that it will be around for a little while longer…but its former timeslot occupier, "Invasion," lasted almost a whole season before it was canceled…so we'll have to wait and see.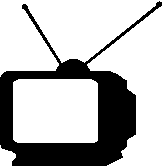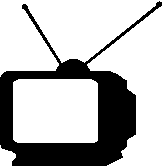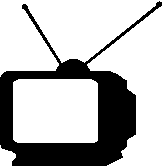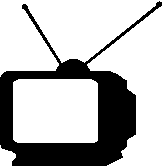 1/2
---
Mix in a little of last year's The Devil Wears Prada with a touch of 2002's Real Women Have Curves, and you have ABC's biggest hit this season…"Ugly Betty." Betty Suarez (America Ferrera) is a young woman who works as an executive assistant at MODE fashion magazine for the new editor-in-chief of the magazine, Daniel Meade (Eric Mabius.) Daniel acquired the position after the former chief, Fey Sommers (Christine Jones), died under mysterious circumstances. The creative editor, Wilhelmina Slater (Vanessa L. Williams), wanted the position, and she is currently conspiring to take over the position with the help of a mystery masked lady (Elizabeth Penn Payne masked; Rebecca Romijn unmasked starting in 2007.) Daniel's dad Bradford (Alan Dale), the owner of Meade Publications and creator of MODE magazine, appointed Daniel to the position in order to see if the womanizing playboy could make something of himself. Since Daniel can't seem to control his hormones around his assistants, Bradford personally hired the cute but not model-attractive Betty to be Daniel's assistant in hopes that his son will focus on his work. Daniel wasn't crazy about Betty at first, but he quickly became dependant on her for virtually everything. Betty's appointment as Daniel's assistant upset Amanda (Becki Newton), the attractive front desk receptionist…because she wanted the job (she has also been one of Daniel's frequent conquests.) She expresses her frustrations with her friend Marcus "Marc" St. James (Michael Urie), the openly gay personal assistant of Wilhelmina. Betty's only ally at the magazine (other than Daniel) is Christina (Ashley Jensen), a Scottish seamstress who can't stand the "pretty people" who work at the magazine. Betty is so busy at work that she sometimes doesn't have time for her family. Her dad, Ignacio (Tony Plana), is an illegal immigrant with a heart condition. He was using Leah Stillman (Debi Mazar), a lawyer that Betty's older sister Hilda (Ana Ortiz) met on the street to handle his immigration case, but Leah ended up swindling them out of all their money. Now he uses Constance Grady (Octavia Spencer), the court-appointed caseworker. Speaking of Hilda…she sells door-to-door health supplement products from Herbalux and is the single mother of her son Justin (Mark Indelicato) with her ex-boyfriend Santos (Kevin Alejandro.) She also has a heated rivalry with next door neighbor Gina Gambarro (Ava Gaudet.) The effeminate Justin loves that Betty works at MODE, because he is into fashion himself (in fact, he has seen Prada seven times.) He isn't too crazy about Santos though, because he gambles and thinks that Justin isn't quite a man. Betty has another person who she doesn't have enough time for…her on-again/off-again boyfriend Walter (Kevin Sussman), an employee of Pro-Buy, a Best Buy-type electronics store, where he fixes electronics. Walter cheated on Betty with Gina and then dumped her, but when Gina dumped him (she had only used him for his employee discount), Walter has been trying to woo her back ever since. Betty has set her sights on another guy though…Henry, an accountant on the third floor of Meade Publications. Henry likes her too, but he accidentally kissed someone else at the company Christmas party, which upset her. When he tried to call her at home to try and explain, Hilda purposely lost the message, because she thinks that Walter would be a better fit for Betty than Henry. Daniel temporarily thought that he had found the love of his life in Sofia Reyes (Salma Hayek, who is also one of the co-producers of the show), a beautiful best-selling author who will help launch a new magazine in January 2007 that being published by Meade Publications called MYW ("Modern Young Women.") Sofia lured Betty away from Daniel (Amanda took over Betty's position), but she ended up breaking Daniel's heart when it was revealed that she was just doing research for an article in the premiere issue of the magazine, titled "Fling to Ring in 60 Days." The Golden Globe-winning show is definitely in the spirit of a Mexican telenovela (in fact, it's based on a popular Colombian telenovela "Yo soy Betty, la fea" ["I am Betty, the ugly"]), and it has a consiracy plot involving some shady characters, including a private detective named Steve (Stelio Savante), whom Bradford had taken out permanently by Mr. Green (Sal Landi) when it was discovered that the P.I. was working for the Mystery Masked Lady. Golden Globe-winning Ferrera is utterly charming as the very intelligent but not too fashion savvy Betty, and the rest of the cast each have entertaining personalities. Sometimes it can get a little over-the-top, a la fellow ABC dramedy "Desperate Housewives," but the show never fails to entertain.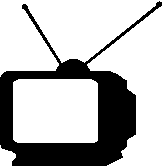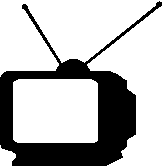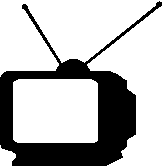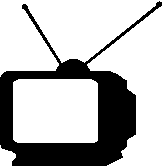 ---
"The Knights of Prosperity" Review
When janitor Jonesy (Arthur French) dies of a heart attack in front of himself and fellow janitor Francis "Squatch" Squacieri (Lenny Venito), 20-year veteran overnight janitor Eugene Gurkin (Donal Logue) begins to reevaluate his life. After he watches an episode of "E! News" doing a MTV "Cribs"-like tour of Mick Jagger's New York apartment, Eugene gets an idea…to rob Mick Jagger (who is one of the co-executive producers of the show and cameos as himself in the pilot episode.) He gathers up a big room of locals in the warehouse of Glickman's Jewish Supplies to join in his plan. He tells them that he wants to break into Mick's apartment and loot as much stuff as possible, and he wants to use his share to fund a local bar (which something that Logue's character did on his FOX/WB show "Grounded for Life"…minus the thievery.) He considers them modern day Robin Hoods, because he wants to rob the rich and give to the poor…themselves. Most of them think that Eugene is crazy, but a few of them stick around and join him. Aside from himself and Squatch, the latter being the only married member who just wants to provide a better life for his wife and kids, Eugene recruits a few more members of his team. Ladies man Gourishankar "Gary" Subramaniam (Maz Jobrani) was a successful lawyer in India, but now drives a cab here in New York City to get by. Warehouse security guard Rockefeller Butts (Kevin Michael Richardson) is a huge, gravelly-voiced, cigar-chewing man who initially joined for the cookies. Gary later recruits a college Communications student named Louis Plunk (Josh Grisetti) after picking the kid up in his cab. Gary offers the nerdy Louis an "internship" after "The Montel Williams Show" had rejected him. Even though he is initially told that the internship is for college credit, Louis decides to stay with them once he finds out their true intentions. The last member of their crew is hottie Latina Esperanza Villalobos (Sofía Vergara), a diner waitress in Queens. She wants to do something for herself rather than relying on others to provide for her since she is attractive. Eugene calls them "The Knights of Prosperity" (since "Jedi Council" was rejected), and they complete things with bright orange T-shirts that advertise the name of their crime syndicate. First, they manage to get a copy of the key to Mick's apartment. Second, they have Louis try to seduce Simone Cashwell (Reiko Aylesworth), the head of Mick's security company Burton Security, to get her security password and thumbnail print. Third, they hire "world famous self defense and security expert" Hawthorne Jansen (Robert L. Devaney) to teach them how to deal with any guards that may stand in their way. Fourth, they have Rockefeller get a job at Burton Security so that he can be the inside man. Fifth, Eugene has to seduce gay guard Ralph Carnucci (Ben Bailey), Mick's current security guard, so that he can convince him to switch clients with Rockefeller. Sixth, they need Gary's estranged computer-literate son Ajay (Jacob Kiron Shalov) to hack into Burton Security's main computer hard drive to erase the footage of their botched first attempt to rob the apartment. Seventh, they must rescue Esperanza from her Columbian gangster ex-boyfriend Enrico Cortez (Bobby Cannavale), who has kidnapped her. If they are successful doing all of these things, they may be able to change their lives for the better. The obvious question is…will this show have anything to show us if the Knights finally rob Mick's apartment? Unfortunately, the ratings are not good, so this may be the last time we will see them rob a celebrity. In fact, if it weren't for good reviews of the show elsewhere, their mission would have ended prematurely. I have loved almost everything that Logue has been involved in, because I find it fascinating that an average-looking guy can headline a show so often and make it funny (he's also good at drama, as evidenced in his recurring role on NBC's "E.R." a couple of seasons ago.) All of the supporting characters are funny, but there is just something so especially cool and smooth with Richardson's character. I hope that these Knights can fight the good fight against cancellation by ABC…or as they are dubbed, "Always Being Canceled."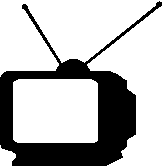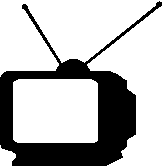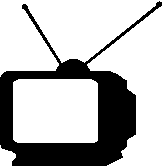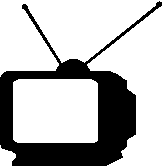 1/2
---
Ratings System: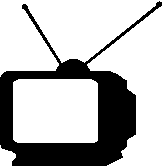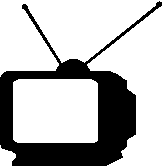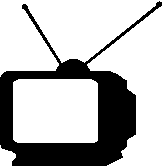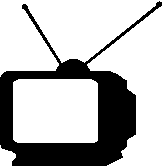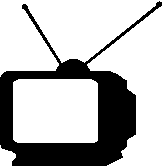 DO NOT MISS THIS SHOW!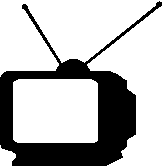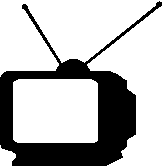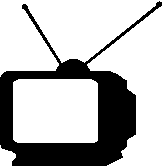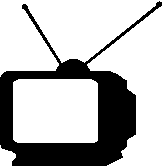 Try to catch this show every week...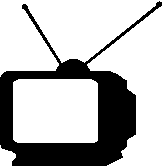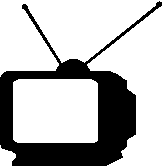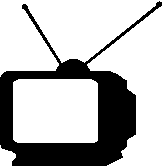 If a better show is on, tape this one...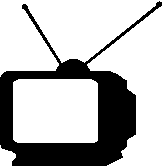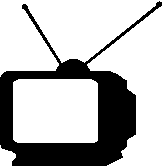 If nothing else is on, maybe this will be good...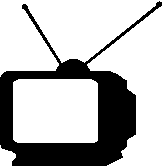 If this show is on, change the channel immediately!