Sign up below to get
the FREE Entertain Your Brain
Weekly Newsletter today!
"Criminal Minds" Review
By Shawn McKenzie 11/19/2005
With all of these crime-fighting procedural shows on TV, not all of them are going to be good. CBS's "Criminal Minds" may currently be a hit, but that doesn't mean it is the best thing on TV right now.
Special Agent Jason Gideon (Mandy Patinkin) is the FBI's top behavioral analyst, but six months ago, something disturbing happened which shook his confidence. He was negotiating a hostage situation in Boston with a bomber named Adrian Bale (Tim Kelleher), when Bale gave himself up peacefully. Gideon sent in six agents in to get the hostage, when Bale set off a bomb, killing the agents and the hostage. In the six months following, he is now teaching classes to FBI profilers in Quantico, Virginia. He tells his class about his encounter with a gas station clerk dubbed the Footpath Killer (Lukas Haas.) He managed to survive it by empathizing with the killer. Special Agent Aaron "Hotch" Hotchner (Thomas Gibson), the head of the Behavioral Analysis Unit (BAU), asks Gideon to join the team in order to stop a slew of serial killers, or unsubs (unknown subjects.) Hotch is married to Haley (Meredith Monroe), and they have a baby on the way. He wants Gideon on the team because the man is a brilliant profiler who almost acts like Tony Shalhoub's Adrian Monk, except without the funny OCD quirks. Hotch trusts Gideon completely, though his superiors want him to be on the lookout for Gideon acting too stressed and slipping up as a field agent, since they believe that he suffers from post-traumatic stress disorder. Along with Gideon, the BAU has a team of agents, all with their own specialties. Elle Greenaway (Lola Glaudini) is an agent with a background in sexual offenses. She is looking for a promotion in the BAU that she hasn't been granted yet. Special Agent Derek Morgan (Shemar Moore) is an expert on obsessional crimes. Special Agent Dr. Spencer Reid (Matthew Gray Gubler) is a genius who looks like a kid, but knows practically everything (another agent says that they don't need to use Google, because they can just use Reid.) He isn't very good with the social skills though (unfortunately, his social skills deficiency isn't as funny or entertaining as Emily Deschanel's character on FOX's "Bones.") Jennifer "JJ" Jareau (AJ Cook) is a confident young agent who acts as the unit liaison for the team (she was introduced in the second episode, but hasn't done much since, other than be a public relations spokeswoman.) Penelope Garcia (Kirsten Vangsness) is the team's computer researcher and assistant. Though she assists the whole team, it looks like she mostly helps Morgan out. With Gideon's help, the BAU might be able to find out the motivations of the country's most warped criminal minds and stop them (apparently, they were not able to do this on their own before Gideon showed up.)
I think the thing that is annoying about the show is its "quirks." Gideon (and sometimes Hotch) quote lines from authors and historical figures in order to seem smart. They're really just being pretentious. Also, I don't like the way the profiler of the moment is put into the crime scene he or she is describing. What I mean is…while the profiler is giving the details of the crime being committed, we see the crime going on in the background. It's kind of like the moving pictures on CBS's other new show "Close to Home." Ever since "C.S.I.: Crime Scene Investigation" gave viewers a visual description of crimes, other show creators have tried doing the same thing in a different way. How about just having some good writing? It works for NBC's "Law & Order: Special Victims Unit," and we don't need to see gimmicks on that show for it to be good.
The acting on the show is decent, but this is Patinkin's baby. I liked him better in Showtime's "Dead Like Me" and CBS's "Chicago Hope" than on this show though. Gibson would be surprise, except that I figured he could do drama all along. When he played Greg on ABC's "Dharma & Greg," I always thought that he was more suited for drama. Glaudini is being pigeonholed in law enforcement roles…and always as a supporting character. She was on CBS's "The Handler," HBO's "The Sopranos," and ABC's "NYPD Blue"…all in basically the same role. Moore was great in this year's Diary of a Mad Black Woman, and he does a good job here. Gubler is only good by the fact that I was surprised that he was a male model for Tommy Hilfinger Denim. Otherwise, his character is a clichéd genius type.
As I said earlier, "Criminal Minds" is doing well in the ratings, even going up against some tough competitors, like ABC's "Lost" and UPN's "Veronica Mars." I may still tune into the show (if only to see the acting of Patinkin), but it will be after watching the island dwellers on ABC and a clever blonde detective on UPN. It would be criminal to watch this show first.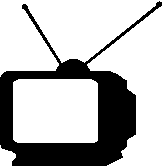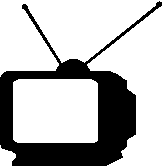 1/2
Ratings System: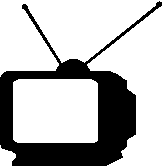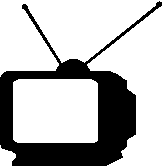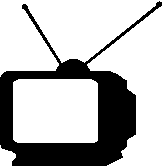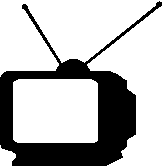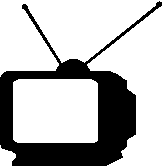 DO NOT MISS THIS SHOW!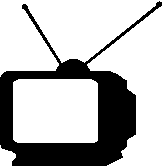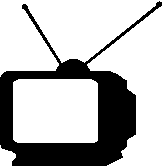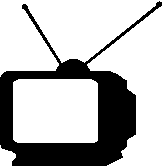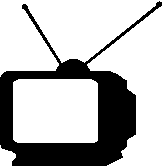 Try to catch this show every week...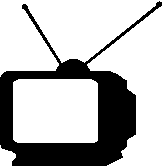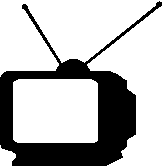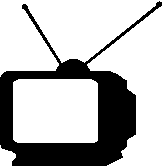 If a better show is on, tape this one...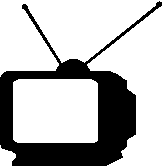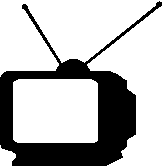 If nothing else is on, maybe this will be good...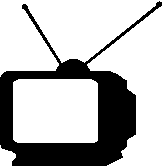 If this show is on, change the channel immediately!