Sign up below to get
the FREE Entertain Your Brain
Weekly Newsletter today!
"Cupid" Review
By Shawn McKenzie 07/10/2003
Okay, it is obvious after two seasons of "American Idol" that Simon Cowell knows how to run a successful and highly addictive musical talent show, but who knew he could apply that same formula to a dating show? Simon's new show on CBS, "Cupid," is just as fun to watch as that FOX talent show, and there is no Ryan Seacrest or gratuitous product placements (yet) as a bonus!
The show centers on 25-year-old Lisa Shannon, a copywriter for an advertising agency. Lisa intelligent and hot, but has had a hard time finding the right guy. In steps Simon. He has organized a nationwide search to find the man of her dreams. In the cities of Chicago, Miami, New York, and Los Angeles, Lisa will audition potential suitors. To help her out, she has brought along her two best friends, Laura Restum and Kimberly Tarter. Laura is a 31-year-old hair stylist and Kimberly is a 34-year-old account executive. In the first two episodes, the three women will conduct the auditions. During each audition, the potential suitors will have 30 seconds to impress them. In the third episode, the men who made the first cut have one more chance to impress Lisa as she and her friends pick the final ten candidates. Beginning with the fourth episode, Lisa will get to know each of the final ten suitors better through a series of dates. During these episodes, Laura and Kimberly will react to the filmed dates live, as they continue to judge whose intentions are honorable (it sounds like MTV's "Taildaters," but without the pagers.) The home viewers will get the chance to play Cupid by voting for the men who they think is the best one for Lisa. The guy with the least amount of votes will be eliminated each week. When it gets down to the final man, the final questions enter "Bachelor" territory. Will he propose to her? Will she accept? If she does, they will get married on the final episode. If they stay married for at least one year, they will get to split a $1 million dowry. Former MTV personality Brian McFayden is the host, though I noticed that Simon showed his face more often than Brian did.
I learned a few things if I ever wanted to be a suitor on this show. First, being weird and gimmicky turned her off. Rudeness didn't work either. Neither did unintelligence, tacky clothing, or goofy poetry. Being yourself and revealing personal things seemed to work, as long as the personal things weren't freaky. They don't forgive a checkered past. Finally, you know you aren't winning her over if you are being led out by security.
There is a reason why Simon's shows are more fun to watch than their imitators are: the personalities. Simon himself is the main reason to watch "American Idol," and for this show, it is Laura. You could say she is the Simon of this show, leaving Kimberly as the Randy Jackson (though with more bite and bark than this dawg) and Lisa as the Paula Abdul (our heroine of this show is less kind than the former Laker Girl though.) They were not kind to the parade of losers that auditioned for them, and it was so enjoyable to hear their comments. It was as if they didn't have a filter for what they were thinking. Laura said everything that was on her mind. One 44-year-old guy said he hadn't had a date since 1983, and Laura responds to that by saying, "That's a shocker!" She called another guy who thought he looked like Fabio cheesy.
In case you start thinking that the standards of these women are excessively high, you have to realize that most the guys that auditioned for her were pathetic. In Chicago, she met a mailman who was way too cocky and had a fake head of hair (oh, and he is an alcoholic and had a gambling problem. He actually came back, without showering, just to be turned down again.) Next was a weird guy who called himself "Super Dan" who did a display of martial arts for her (I was wondering if he realized that this was a dating show, not a talent show.) When they turned him down, he was on the verge of tears (pretty tough for a guy who wants to be an Extreme Fighter.) The next guy was a massage therapist who has a daughter he only sees twenty days out of the year (he calls them evil when they turn him down.) Miami was even worse. The 1983 guy was here, along with a guy who thought makeup and lipstick would work, and a cheesy Ricky Martin wannabe. One guy was only 5 foot 8 inches tall, one showed up looking like Don Johnson, and one brought his Gila monster with him (because he couldn't find a babysitter.) Bringing your mom doesn't always turn off the girls, unless mom gets snippy as well, which is what happened to one weird guy full of cheesy lines. Miami was also the city that had the guy who had to be led out by security. He was defensive and scary, and was led out by security even after Brian came in and tried to get him to leave (he thought doing a handstand was going to change her mind at the last second. Yeah, right.) The previews for next week show one guy who arrives in a scary-looking suit of armor and another one who gets on Laura's bad side by touching her in a threatening way.
I'm not going to give "Cupid" my top rating, because I have been burned in the past by giving too high of a rating (most notably is "Fame"), but it is still one of the best reality shows I've seen this summer so far. I think that FOX made a smart move by getting Simon to sign that three-year contract, because he knows good television. As far as the girls being rude to the guys, I would be too if I was helping out my best friend find a potential mate and win a million dollars. Why waste time with a guy who is obviously wrong for her? I can't wait to see what deliciously evil spin Simon will put on his next show (which I so hope doesn't involve eating bugs!)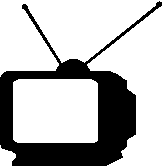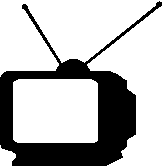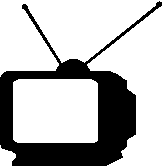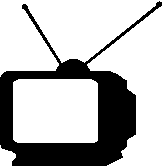 1/2
Ratings System: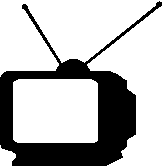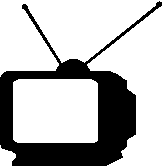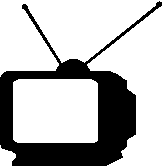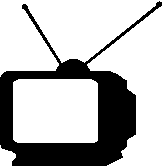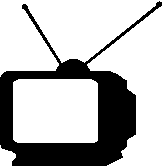 DO NOT MISS THIS SHOW!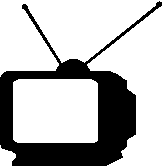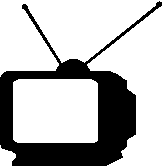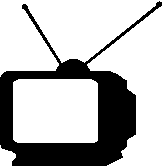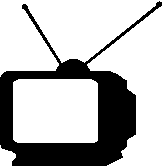 Try to catch this show every week...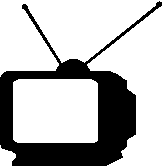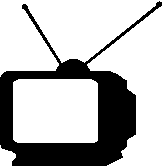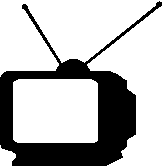 If a better show is on, tape this one...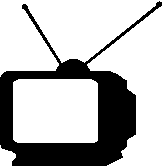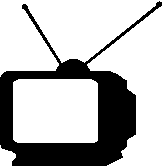 If nothing else is on, maybe this will be good...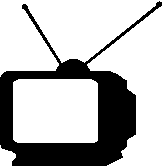 If this show is on, change the channel immediately!