Sign up below to get
the FREE Entertain Your Brain
Weekly Newsletter today!
"Eve" Review
By Shawn McKenzie 09/28/2003
Did everyone from Barbershop get a sitcom? First, there was "Cedric the Entertainer Presents," then there was "All About the Andersons" (starring Barbershop alums Cedric the Entertainer and Anthony Anderson, respectively.) Now there is UPN's "Eve," starring rapper/actress/Barbershop cast member Eve. Unfortunately, for her, it is the worst of the three.
Shelly Williams (Eve) is a successful single woman who runs a fashion-designing firm called DivaStyle. Her two best friends, Rita Lefleur (Ali Landry), an attractive, single former model, and Janie Egins (Natalie Desselle-Reid), her married friend, run DivaStyle with her. They are constantly giving her advice on her love life. Shelly has been out of the dating game for a while, but is ready to jump back in, and J.T. Hunter (Jason George), a handsome, regular kind of guy, might be the one. J.T. is a physical therapist (who has a Masters in sports medicine) and he really enjoys being single. His best friend, Nick Delaney (Brian Hooks), has high standards when looking for a woman, even though he is somewhat goofy-looking himself. Donovan Brink (Sean Maguire) is the manager of Bedlam, one of Miami's hottest clubs, and is friends with both Shelly and J.T. It is at Donovan's club that Shelly and J.T. meet.
In the first episode, Shelly and J.T. meet in the most unusual way. While hanging out with Rita and Janie, Shelley notices J.T. Someone bumps into J.T. and his fly gets caught on Shelley's expensive dress. Their friends help them get separated, and J.T. asks Shelley out on a date (as she is naked in a bathroom stall.) They go out on their date, and it is a disaster. She chokes on a shrimp that she stole off his plate at the restaurant they go to, and he cries during Casablanca, the movie they go to after eating. She thinks he is a wussy for crying, and isn't too hip on seeing him again. J.T. thinks the date went bad as well, but knows that he will see her again at a wedding they will both be attending (he is the best man, she designed the bride's dress.) Threatened with the thought that she will die alone, Shelley decides to give him another chance, even though he wants to hide from her at the wedding. They bump into each other anyway, and they decide to hook up again (even though he cries again during his toast to the couple.)
In the second episode, Shelley and J.T. consider taking their relationship to the next level. After going out a few times and talking to each other all night on the phone, they want to sleep together. Shelley resists at first, only allowing a few make-out sessions. She gets nervous when she hears a rumor from Janie about J.T. that he is a player. Later, while shopping at Costco, Shelley bumps into J.T., who invites her to his place for dinner. She accepts the invitation, but gets nervous when she sees the huge box of condoms that Nick put in his shopping cart. She has dinner with him, but when things start to get hot and heavy, she runs out on him. The next day, he stops by DivaStyle to find out what happened. She explains to him that her ex Kevin, who she found out was married after she slept with him, hurt her and made her decide that she didn't want casual sex. They agree to take things slow.
Like NBC's "Whoopi," this show is named after its main star, whose character name isn't her own (that drives me nuts.) I think its previous title, "The Opposite Sex," would have been better, because it more accurately describes what this show was attempting to do. I understand that it is trying to show the differences in the way both men and women date, but that type of formula usually works better in the movies.
Eve isn't the most skilled actress out there. She looks good, but her acting is flat (which is surprising, since rappers tend to make the best actors, as opposed to musicians in other genres.) Pretty much the entire supporting cast is annoying (especially Landry and Hooks.)
Would you be surprised to know that I have yet to see Barbershop? I have the DVD, and I need to watch it (especially since Barbershop 2 comes out next February), because I need to find out who will get a sitcom next (Ice Cube maybe?) As far as "Eve" goes, I guess they can't all be winners. Eve should go back to the movies, or better yet, the recording studio, because that is obviously where her strengths lie.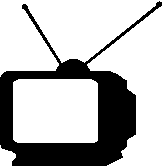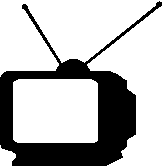 Ratings System: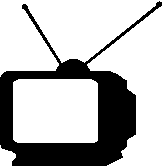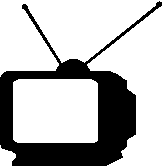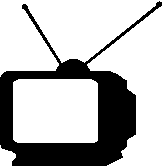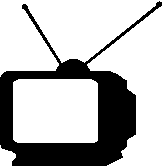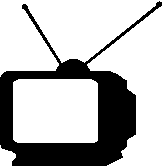 DO NOT MISS THIS SHOW!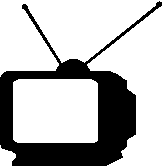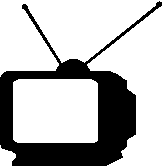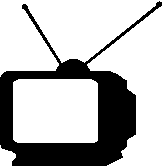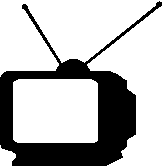 Try to catch this show every week...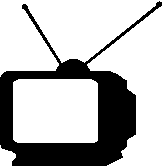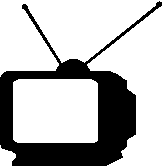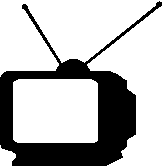 If a better show is on, tape this one...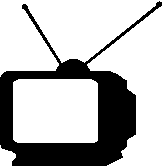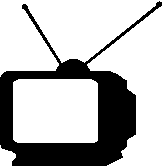 If nothing else is on, maybe this will be good...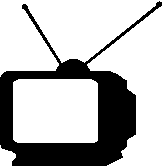 If this show is on, change the channel immediately!