Sign up below to get
the FREE Entertain Your Brain
Weekly Newsletter today!
"Eyes" Review
By Shawn McKenzie 04/08/2005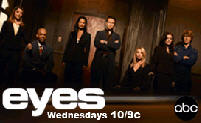 ABC has made some mistakes in the past, but they have been really stepping up this season. With the success of the creative "Desperate Housewives" and "Lost" leading the charge, ABC is suddenly becoming the place to see innovative dramas (or dramedys, in "Housewives'" case) that are also ratings powerhouses. When "Housewives" replaced my beloved "Alias" in its Sunday slot temporarily, I was worried. When "Housewives" became a huge hit and was picked up for a full season, I became really worried. That meant "Alias" would not be coming back to its old timeslot anytime soon. Either it would be moved elsewhere (I originally heard it was destined for Monday nights after "Monday Night Football" ended) or it would be cancelled. Fortunately, they made the best move they could possibly make…they put it back-to-back with "Lost," the network's second highest rated show. I felt that this was genius, because now there would be a two-hour block of J.J. Abrams shows every Wednesday night. I was right, because "Alias" is an actual hit instead of being just a cult hit.
Which brings me to what will make for a perfect night on Wednesdays…ABC's new show "Eyes" (airing every Wednesday at 10 PM/9 PM Central and Mountain.) John McNamara, the co-creator of FOX's "Fastlane," created the show…and it has the same kind of style as that show. It stars Tim Daly as Harlan Judd, the owner of Judd Risk Management (JRM.) JRM is a detective agency that takes on cases that can't be handled by the police or the FBI. Harlan's right-hand gal is primary investigator Nora Gage (Garcelle Beauvais-Nilon), a woman who can do anything to get the job done, including using her sexuality (kind of like "Alias's" Sydney Bristow.) She can be a maid, or a French temptress, or whatever. She also has a secret agenda, but we'll get to that later. Primary investigator and best friend Chris Didion (Rick Worthy) is another person that Harlan trusts, but unlike Nora, so far he seems worthy of his trust. Both Nora and Chris are African-American, but no one makes an issue of it (and they shouldn't.) Chris is a former FBI agent who is also gay, and it is brought up in the pilot episode (as a plot point), but no one also makes much of an issue about it (in fact, it isn't even mentioned in the second episode.) He appears to be Harlan's conscience, but he can also be a bada** as well. The rest of the team includes lead investigator Jeff McCann (Eric Mabius), field researcher Danny Agermeyer (Reg Rogers), his wife surveillance technician Trish Agermeyer (Natalie Zea), and associate investigator Meg Bardo (A.J. Langer.) Jeff and Trish are having an affair behind Danny's back. Meg was a military-trained interrogator who is a person who is doing grunt work for JRM. Harlan promotes her to investigator (for the same pay of course), and she soon proves to be one of Harlan's most dependable resources (though she keeps calling him "sir.") The latest edition to JRM is criminal defense attorney Leslie Town (Laura Leighton.) She originally arrived as a paid lawyer brought in to take care of a lawsuit brought upon Harlan, but now works for him free of charge.
In the first episode, Harlan deals with a man named Terry Laguna (David Marciano) suing Harlan for $2 million for punching him, causing him physical pain in his neck. Terry was a former investigator working for JRM who now works for an arms dealer named Clay Burgess (Gregg Henry), Harlan's former boss and a man who is currently trying to buy JRM from under him. Harlan punched Terry because Terry had threatened to expose Chris's past, which included living in a mental institution. Unfortunately, the punch was caught on tape. Harlan exposes Terry by setting the man up on a fake blind date, blowing any credibility he had in the lawsuit. Harlan also threatens Clay to stay away from JRM. Clay has other tricks up his sleeve though. He plants a mole in JRM, which Harlan knows about, but doesn't who the mole is. He asks Jeff to find out who the mole is, because Harlan figures that he is the only one who couldn't possibly be working for Clay. Jeff checks out someone else though, and that is Trish. Danny asks Jeff to confirm what he has already suspected, which is that Trish is having an affair. Of course, Jeff is the one having the affair with Trish, and he uses his power of persuasion to convince Danny to stop looking into Trish's affairs. She decides to end the affair because she can't handle hurting Danny anymore. Danny ends up listening to the recordings of the surveillance on Trish and leaves Trish (and JRM) for good. Jeff finally finds out who the mole is, and it is Nora. She shoots Jeff to keep him quiet about her working for Clay. Meanwhile, Chris does a favor for an old boyfriend of his named Doug Taft (Patrick Fabian) who is being threatened by a Nazi Skinhead named Randy Turcott (Tim Coyne) who identified him in a lineup after Randy beat up and put into a coma a gay man. Chris goes after Randy and scares the living crap out of him. In the opening Harlan story though, a man named Bob Kagen (Graham Beckel) hires Harlan to get back $100 million from his former accountant David Wycker (Geoffrey Pierson) who had embezzled it from Bob. After gathering all the information on David, Harlan blackmails David with a call girl's birth certificate…she was 15. David agrees to return all the money to Bob, and then Harlan tells Bob that the girl was actually 19 (the birth certificate was fake.)
In the second episode, an old college roommate of his named Dr. Brad Harper (Brian McNamara) hires Harlan to find his girlfriend, Laura Moore (Melissa Yvonne Lewis), who has been kidnapped. The kidnapper wants $1 million, and Brad doesn't have the money. He also doesn't want his wife Jennifer (Susan Diol) to find out. The kidnapper, Travis Dean (Wayne Pére), has her, and Harlan finds him, but not the place where Travis is hiding Laura. Meg and assistant analyst Tim Smits (Mark Famiglietti) helped locate Travis. Harlan had already suspected that Brad was holding out on him and that he can pay the money, so Harlan strikes a deal with Travis to get him the money and get Laura back. Brad had been doing some drug dealing with Travis, a former patient, and he had pocketed the money. When he felt jilted, Travis kidnapped Laura. Harlan convinces Travis to give up Laura's location in exchange for a passport that will take him out of the country (which was fake.) Harlan also exposes Brad to Jennifer and the authorities about his affair and his illegal dealings. Meanwhile, Leslie asks Harlan to get a witness to show up for a criminal case. A businessman named Robert Sutherland (Mitch Pileggi) can't testify in a case for Oliver Sanchez (Alexis Cruz), a boy who had been working for Sutherland. He is being convicted of robbery, and Sutherland is too busy to show up during the proceeding. Harlan has Nora find out where Sutherland is going in his assistant Peter Drake's (Vince Grant) office. Nora then confronts Sutherland on his plane and threatens to screw up his business dealings if he didn't show up in court for Oliver's case. Finally, Jeff shows up unharmed (Nora had just grazed his ear to scare him) and she talks to him about the fact that he should drop the inquiry. Otherwise, Clay has threatened to do harm to Jeff's family.
The acting is so good on this show. I love how Daly's character is so smug, and the characters he had played on TV in the past were nice guys. Obviously, everyone knows Daly from NBC's "Wings," but I didn't think he was too bad in CBS's remake of "The Fugitive" (also brought to us by McNamara.) For the first time, we get to see a character who is essentially nice, but not without his dark side. In both episodes, Harlan didn't try to get the criminal in a sneaky way…he came right out and confronted them, which is kind of how "Columbo" used to do it (though we still had to find out what the criminal had done; on "Columbo," we knew what the criminal had done, and Columbo just had to find it.)
The rest of the cast are great too. I'm loving Worthy's character Chris. He is an intimidating presence with a little mystery behind him. Leighton's character Leslie seems fun, and I could see her being a love interest for Harlan. Beauvais-Nilon's character Nora is a chameleon, but I'm still trying to figure her out. Is she evil, or just corrupt? Langer's character Meg doesn't talk much, but I really like her enthusiasm for the job. The only two characters I'm not that crazy about are Mabius's character Jeff and Zea's character Trish. I like that their subplot gives the show more continuity, but the affair and the dealings with Clay are the least interesting part of it.
So do I think that ABC finally has a perfect Wednesday lineup? If you took my word and every other critic I have read so far for it, then the answer would be yes. Unfortunately, the ratings for "Eyes" would indicate otherwise. The first episode didn't do that well, and the second episode did just as badly (though it did have a higher retention rate from its lead-in in the 18-49 category, which means that people are starting to get a little curious about it.) I may have blamed ABC for last season, but this season I think the viewers may be at fault here. I mean really…NBC's "Law & Order" became stale years ago, and despite them cleaning up the coloring problem, CBS's "C.S.I.: NY" is the worst out of the three "C.S.I.'s." We need a show that we can really get into and anticipate each week…like "Lost" and "Alias" have been. It doesn't hurt that the show is also funny (it's not a comedy, but Daly's comic timing makes it enjoyable.) I don't want this show to go down in flames like "life as we know it" and "Karen Sisco" from last season. It's not too late people…watch before we lose another great ABC show!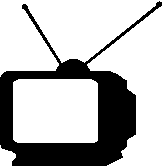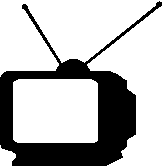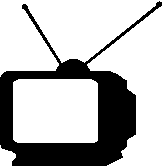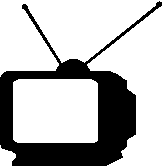 1/2
Ratings System: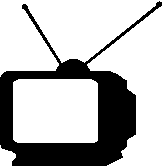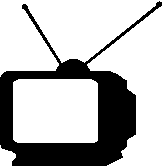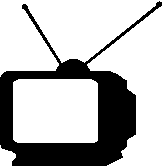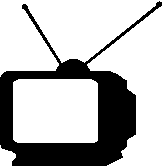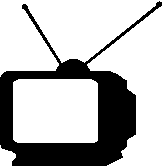 DO NOT MISS THIS SHOW!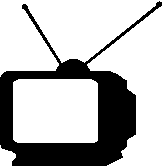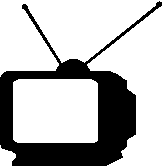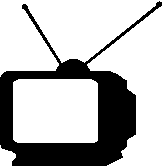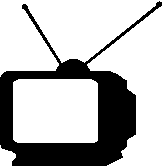 Try to catch this show every week...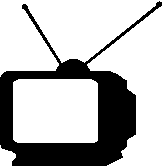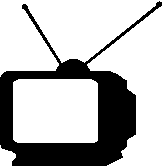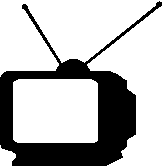 If a better show is on, tape this one...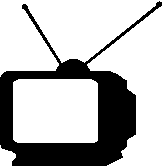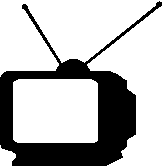 If nothing else is on, maybe this will be good...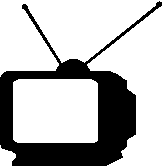 If this show is on, change the channel immediately!