Sign up below to get
the FREE Entertain Your Brain
Weekly Newsletter today!
"Free for All" Review
By Shawn McKenzie 07/13/2003
I haven't read the Sunday Comics in a long time, so I had never heard of the comic strip "Free for All," created by Brett Merhar. Apparently, it appears in over 60 leading newspapers, including my own local Rocky Mountain News. To make things worse, Merhar started the strip in 1992 when he was going to Colorado State University, and moved it to the Greeley Tribune. This means he has been an icon in my home state for over a decade, and I had never heard of him! Shame on me! The new Showtime animated series makes me wish I had paid a little more attention.
Community college student Johnny G. Jenkins (voiced by Jonathan Silverman) is a nice guy surrounded by a bunch of kooks. There is his best friend Clay Zeeman (voiced by Merhar), a multimillionaire who became that way by slipping on a Chalupa at Taco Bell and suing the company. Clay's pet ferret, Angus (voiced by Dee Baker), is a former drug company laboratory research animal with an addiction to illicit substances, including the Vicadin that Clay needs for his back. Johnny lives at home with his father, Dougie Jenkins (voiced by Sam McMurray), an alcoholic who seems to prefer Clay to his own son (since Clay might finance one of his lame-brained moneymaking ideas.) Johnny's Grandma (voiced by Mitzi McCall) lives with them, and she is sex-obsessed and creepy. Omar (voiced by Jonah Convy) is a friend of Johnny who keeps getting beat up. Mr. Stanky (voiced by John Kozeluh) is Johnny's teacher at Chuck's Community College. Finally, there is Johnny's neighbor, Paula (voiced by Juliette Lewis), a girl he has known since they were kids, and the one love of his life.
In the first episode, Johnny is having a problem with his Grandma. She lives in the basement and wants Johnny's room. She plants a Gila monster in Johnny's room to try to drive him out of it. He is going crazy with all of Grandma's antics and thinks Clay might be able to help him out with his problem. Clay agrees to get Grandma off his back if he will watch Angus whiles the ferret detoxes. Clay talks to Grandma about Johnny's problem with her, and she agrees to stop bugging him if Clay takes her to Las Vegas to see Tom Jones and convince Jones to sleep with her. He takes her to see Jones in Vegas, but before he is about to pay Jones to sleep with her, she changes her mind. She sees Eminem and decides she wants to sleep with the rapper instead. Clay convinces Eminem to sleep with Grandma by saying that she is Moby's mom, and if he slept with her, he could use that fact in his feud with Moby. Grandma slips Clay a roofie, and the next thing he knows, he wakes up after having had a threesome with Grandma and Eminem. In retaliation, Clay has some computer geeks hack into the Pentagon defense system and make a satellite laser melt Grandma's cherished car. Meanwhile, Johnny and Paula try hypnotizing Angus to rid him of his drug habit, which seems to work at first, until Dougie shoots him because the ferret was pouring his liquor down the toilet. In the ambulance ride to the hospital, the EMT's give Angus a Vicadin drip, which hooks him on drugs again.
The show was both funny and disturbing. I had a real concern that it was going to suck when I began my research on it. The name being touted around in all the promotional material was the show's head writer and executive producer, Merriwether Williams. She has been the head writer for the horrible hit Nickelodeon cartoon "Spongebob Squarepants" for the last three years. I was hoping I wouldn't see the lame stuff that passes for comedy on that show transferred to Showtime Late Nite. Fortunately, that didn't happen. I wonder if Williams was feeling the same pressure from Nickelodeon that John K. was when he was doing "Ren and Stimpy" for them. Anyway…the show was not lame and quite amusing. Watching the show felt much like reading a comic strip in its style of animation. Grandma was very gross, but still funny to watch. I found out that one of my favorite actors, Jeremy Piven, was originally supposed to be the voice of Clay, and I wonder how different the show would have been if he had done it. Merhar's voice-work of Clay isn't bad. In fact, his low, monotone style seems to fit the character.
"Free for All" is yet another reason to stay home on Friday nights, behind the already entertaining "Monk," "Dead Like Me," and "Spider-Man: The Animated Series." Is cable determined to keep me from having a life? More than the whole non-life thing, I'm ashamed that it took me so long to become aware of this Coloradoan made good. Maybe someday Merhar will achieve the heights of local heroes Trey Parker and Matt Stone. You may have heard of them…they created a little animated series for cable called "South Park?"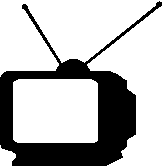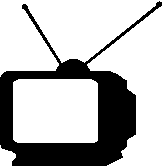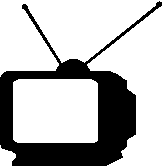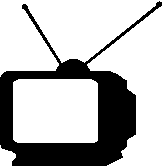 1/2
Ratings System: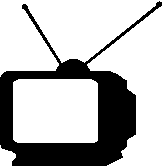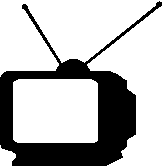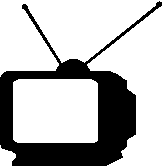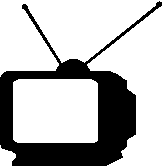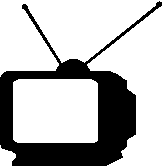 DO NOT MISS THIS SHOW!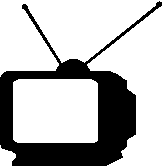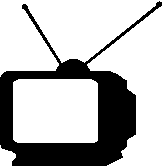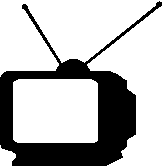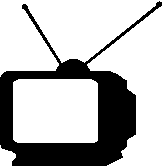 Try to catch this show every week...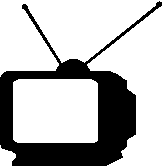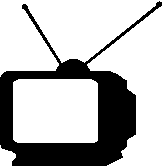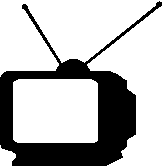 If a better show is on, tape this one...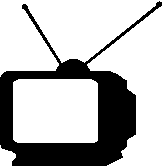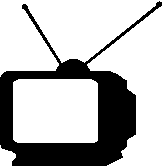 If nothing else is on, maybe this will be good...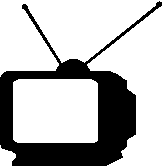 If this show is on, change the channel immediately!