Sign up below to get
the FREE Entertain Your Brain
Weekly Newsletter today!
"Kitchen Confidential" Review
By Shawn McKenzie 09/26/2005
I hate the fact this might be a review of a show that probably won't be around too long. FOX's "Kitchen Confidential" is a smart, funny show…so of course it will be cancelled soon. Especially since the ratings for the pilot episode (and its Monday night comedy partner "Arrested Development") were in the toilet.
Chef Jack Bourdain (Bradley Cooper) was a successful chef that knew that making food was his life's calling at age eight (Sean Collier, Jack at age eight.) Success came with a lifestyle of boozing, womanizing, and drugs. Eventually, he hit rock bottom, and had to clean up his act. He sobered up and found a good girlfriend in Susan (Andrea Parker.) Three years later, he got a job as a chef in a cheesy Italian restaurant that Susan manages. One day, Jack is offered an opportunity to become the head chef at a top New York restaurant called Nolita. His boss, Pino Lugeria (Frank Langella) has Jack bring together a crew of colleagues from his past, including chefs Steven Daedelus (Owain Yeoman) and Seth Richman (Nicholas Brendon), and a rookie pastry chef named Jim (John Francis Daley.) Tanya (Jaime King) is the hostess, and she is a bit of a moron. Mimi (Bonnie Somerville), Pino's hot daughter, is the head waitress who can't wait for Jack to fail.
In the pilot episode, Jack hears a message on his answering machine telling him that Nolita received his resume and they would like to set up an interview. Thinking it's a gag, Susan, who also lives with Jack, scares him into going to the interview by telling him that he is needed to make a new dish at her restaurant. Pino interviews Jack and tells him that he wants to use Jack to replace his former fired head chef, Sergio (Philippe Bergeron), whom he got into an argument with. There is no food, no staff, 300 people who have reservations, and it needs to be done in 48 hours. Jack thinks that it is a suicide mission, but he takes the job anyway. He quits the Italian restaurant, thinking that it is a joke, which offends the new head chef, Tyrone (Jernard Burks.) He first hires Seth, who is a pastry chef extraordinaire, by promising him dental coverage. Next, he hires Teddy Wong (John Cho), the seafood genius, by promising his seafood team all Visas. He then hires sous-chef Steven, who is a master kitchen magician (he is also a master thief though.) Jack meets Mimi for the first time, and he thinks that she got her job by sleeping with Pino (he doesn't know yet that she is his daughter.) Jack and Mimi immediately don't get along. Jack and Steven meet Jim, who had recently been hired the Friday before. The first day starts, and he meets the wait staff, which includes Mimi, Tanya, a gay waiter named Cameron (Sam Pancake), the busty Donna (Tessie Santiago), and the rest. He introduces himself to Greg, the sea bass, who will be tonight's main dish, and he doesn't want them to put him under heat lamps. On opening night, Jack overhears Tanya make a reservation for a Daisy Miller. Jack immediately knows that Daisy Miller is a pseudonym for Reese Ryder ("Monk's" Bitty Schram), a food critic who he had been going out with in the past, until she caught him in bed with her sister. He tries to talk Reese out of not coming tonight, but she insists. He gives Tanya specific instructions to cater to Reese…including offering her kidney if need be. Jack goes back into the kitchen to discover that Mimi has changed the menu, in which they argue about. Since Tanya is busy helping patrons, Mimi helps with the hostess desk, when Reese walks in. At first, Reese uses her real name, but then forgets that she used a pseudonym. Mimi thinks that Reese just poached a name out of the reservation book, and she sits Reese right next to the women's bathroom. Cameron tells the kitchen that a table of ladies who are having a bachelorette party for a woman named Rachel (Naleah Dey) have requested a special cake, and that there is a big tip for them. Jack comes out to check out the table. Steven and Teddy are hazing Jim when Teddy accidentally chops off Steven's fingertip. Jack has Cameron tell the wait staff to pull all of the plates, because they can't find the fingertip. Mimi decides to serve a plate instead of waiting for the fingertip to show up, which ends up going to Reese, but when Reese lifts up her sea bass, Mimi spots the fingertip. She takes Reese's plate away. Rachel comes into the back of the kitchen while Jack is changing and tries to hit on him. She passes out, and Reese comes in and sees them in a compromising position. She leaves, and Susan spots the same scene of Rachel and Jack. Jack convinces her that he wasn't doing anything inappropriate. Pino reads the staff a good review in the paper the next day, which excites Jack. He comes home with some champagne and flowers, and discovers a Dear John letter from Susan. She tells him that she is proud of him, but she can't wait for the pain that will follow his eventual success. She shows him the box of his resumes that she had sent out on his behalf.
Based on renowned chef Anthony Bourdain's best-selling 2000 autobiography, Kitchen Confidential: Adventures in the Culinary Underbelly, this show is another hilarious FOX single-camera, no laugh-track comedy. Executive producers Darren Star (HBO's "Sex and the City") and Dave Hemingson (NBC's "Just Shoot Me," FOX's "American Dad!") directed and wrote the script respectively for the pilot episode. It reminded me a little bit like a couple of reality kitchen shows…NBC's "The Restaurant" and FOX's "Hell's Kitchen." Both of those shows had famous chefs at the helm, but they weren't comedies. I don't know how "Restaurant's" Rocco DiSpirito and "Kitchen's" Gordon Ramsay are in their personal lives, but they are all chefs who demand the best. This show is like "The Restaurant," in which chaos goes on in the kitchen and out (at least that is what happened in the first season.)
I also don't know if Cooper has captured the real Bourdain or not, but I have a feeling that he has, based on the synopsis of the autobiography. This show is a who's who of great TV actors. "Alias" fans Cooper as Will, Sydney's doomed friend. "Buffy the Vampire Slayer" fans know Brendon as Xander, the goofball who helps Buffy fight vampires. Seth is basically Xander in an apron. "Freaks and Geeks" fans might recognize Daley as Sam Weir, the head Geek. He is a little taller, and his voice is a little deeper, but he is still the geek we all know and love. King is mostly a movie actress, but she plays a great ditz on this show so far. Yeoman's only role has been in the movie Troy, but since I don't remember him in it, I think that this show is a better showcase for him. I first noticed Somerville as Detective Laura Murphy in the last season of ABC's "NYPD Blue," but she didn't make much of an impression on me. Assuming this show survives, maybe that will change.
Speaking of survival, "Kitchen Confidential" has a lot of competition. It goes up against ABC's "Monday Night Football," NBC's "Surface," CBS's "How I Met Your Mother," UPN's "All of Us," and the WB's long-running "7th Heaven." Considering that FOX was the first show to cancel a series this season with the Wednesday night dramedy "Head Cases," Cooper and Co. might be in trouble. You would think that putting the show up next to the Emmy-winning "Arrested" might help, but since that show also tanked last week, and it only won one of its eleven Emmys this year (for writing), both shows could face cancellation. Please taste a serving of this show before it goes bad. I think it might please your palate.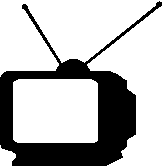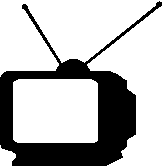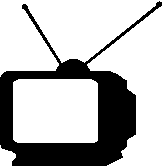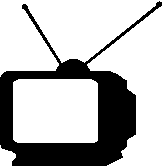 1/2
Get Anthony Bourdain's autobiography, Kitchen Confidential: Adventures in the Culinary Underbelly:
Ratings System: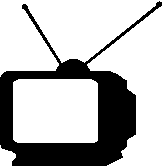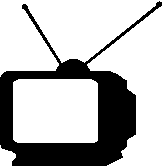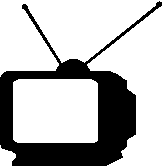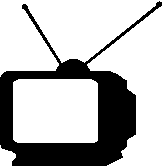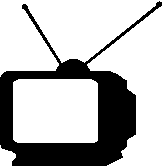 DO NOT MISS THIS SHOW!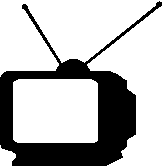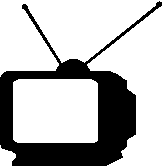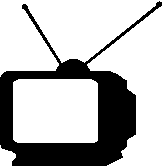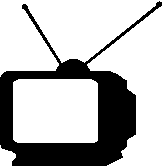 Try to catch this show every week...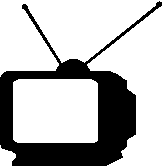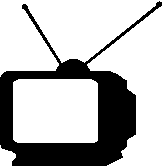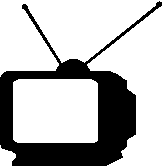 If a better show is on, tape this one...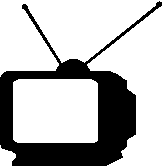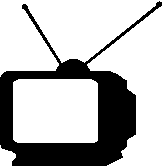 If nothing else is on, maybe this will be good...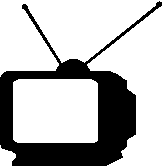 If this show is on, change the channel immediately!