Sign up below to get
the FREE Entertain Your Brain
Weekly Newsletter today!
"Justice" Review
By Shawn McKenzie 09/04/2006
The Synopsis:
When you are rich in Los Angeles and you need a law firm to get you out of trouble, you call Trott, Nicholson, Tuller & Graves (TNT&G.) Ron Trott (Victor Garber) is the founder of the law firm, and his specialty is learning to spin the media in order to achieve the outcome he wants. He makes frequent guest appearances on the Court TV-like "infotainment" show "American Crime," hosted by Suzanne Fulcrum (Katherine La Nasa), to butter up his client's public image (and to do a little bragging for himself in the process.) Since juries don't like him, he leaves the actual "lawyerin'" to Tom Nicholson (Kerr Smith), a smart, good-looking guy who Ron calls the "all-American face of 'not guilty.'" Tom is Ron's right-hand man, but you can't discount the second "T" and the "G" in "TNT&G." Alden Tuller (Rebecca Mader) is the forensic and legal researcher, and she is an expert witness wrangler. She uses "C.S.I."-like tools in order to gather info, and she coaches expert witnesses in how to simplify things for a jury. Luther Graves (Eamonn Walker) is a former prosecutor-turned-defense lawyer who has the inside dope on what's going on with the prosecutor's side, since he has the connections and actually knows how a prosecutor thinks. Together, TNT&G uses state-of-the-art forensic interpretation, jury consultants, mock juries, experts, and Ron's expert media spin to save their clients…which is very expensive. In Ron's mind, if you have the money, then you can have the best legal representation in the world. If the fast pace of the show doesn't make it different from lawyer shows, this part will…at the end of each episode, the audience gets to see a flashback to the scene of the actual crime being committed, and we find out if justice was ultimately served.
In the pilot episode, a successful Malibu real estate developer named Kevin O'Neil (Sam Trammell) is suspected of murdering his wife Caitlen (Majken Poulsen.) As Lead Detective Joe Franklin (James MacDonald) comes to arrest Kevin, TNT&G sneaks him out the back and has him turn himself in to a small police substation so that Ron will have time to spin it. The police and the media have pretty much convicted him, because apparently Caitlen had the money, so they assumed that Kevin killed her for financial gain. Luther finds out from Frank Walsh (Scott Alan Smith), the O'Neils' business manager, that her money would go to their daughter Grace (Isabelle Fuhrman) in the event of her death, so financial gain wasn't the motive. Alden finds out that she had been having an affair in the past with another man, and she may have had sex with this man as late as the morning of the day of her death. Kevin said that he knew about the affair, but he swears that he didn't kill her. Meanwhile, TNT&G uses Miranda Lee (Aunjanue Ellis), an expensive jury consultant, to get the best jury. Despite her expert advice, Tom chooses a man (Zach McLarty) for the jury that Miranda thinks might hurt their side to be Juror # 3. Alden coaches science nerd Dr. Palermo (Carlos Lacamara) to explain how Caitlen's death could very easily have been an accident instead of murder (the prosecution thinks that Kevin killed her with a golf club…one that was conveniently missing from his golf bag.) In front of Judge Jane Peechum (Pamela Roylance), they go to trial. D.A. Stormer (Matt Ross) uses Franklin and Dr. Strickland (Rick Kelly), the D.A.'s expert witness, to recreate the scene of the crime to prove that five blows to the head with Kevin's golf club killed Caitlen. Alden notices that a patio umbrella was in the crime scene photos, but it was missing from the prosecution's recreation video, so they challenge Franklin with this fact. They have him use a golf club on the head of another recreation dummy to see if there would be blood splatter on an exact replica of the umbrella placed in the same distance as in the crime photo. Franklin does this (he actually hits the dummy once with the club), and Tom shows the jury that the umbrella has blood splatter on it. If Kevin had done what the prosecution alleged, there would be blood splatter on the umbrella. After a few days of deliberation, they come back with a verdict…not guilty. Ironically, Juror #3 had been the jury foreman. In the last scene of the episode, we saw what really happened. While Kevin tucked Grace in bed, Caitlen had accidentally slipped on the side of their pool and bashed her head on the side of the pool's wall…so justice was served.
The Review:
Like you, I am a little burnt out on procedurals. For every good "C.S.I.," we get a handful of them that are similar and nowhere as good. Combine this with lawyer shows that seem to come from the same TV playbook. That's why I really liked FOX's "Justice." It takes the same old crime stories and puts a new spin on it.
Some may say that we don't need to use the same type of "C.S.I." graphics for a lawyer show as they do on "C.S.I.," and I'll admit…they are a little gratuitous. While it makes sense to see a bullet pierce the skin of a person in "C.S.I.," there is no reason why we have to follow the path of an elevator door, up the shaft, and into the elevator itself to illustrate a plot point. It does add to the fast pace of the show though, which is something new for a legal drama. This isn't merely a coincidence though…Jerry Bruckheimer, the executive producer of "C.S.I.," also executive produces this show.
The cast is good, but only Garber stands out. After playing Jack Bristow on ABC's "Alias" for so long, he was never able to go beyond being tough and having no sense of humor. On this show, he has the most sense of humor, and he clearly loves it (or at least he plays Ron in a way where he loves the spin game in a sometimes-humorous way.) Smith is possibly the only alumni from the WB's "Dawson's Creek" that I don't automatically compare the characters based on his acting. He has already proven himself as an action star in NBC's "E-Ring" (I've never seen him in his appearances on the WB's "Charmed" though.) Mader and Walker don't have as much to do as Garber and Smith, but they are essential in the show's formula (on a side note…how in the heck did all four of them get in the firm's name? Smith may be 34 years old, but he looks like he is in his early twenties…and Mader really is in her twenties. Do 20-year-olds ever in reality get made partners in a prestigious law firm?) Mader didn't get much of a chance to show off her skills on CBS's "Love Monkey" (which also starred La Nasa), but she has more of a chance here. Walker plays the wise one again, just as he did on HBO's "Oz," but this time he is on the right side of the law (assuming that the firm's clients are, in fact, not guilty.)
I absolutely love the end scene gimmick. FOX had previously done a similar show called "The Jury" in the summer of 2004 with the same gimmick, but the cast was different each week and the home audience voted on the outcome of the verdict through their cell phones (what is this…"American Idol?") The idea was unique in the first couple of episodes of that show, but it quickly got old. I don't see that happening with this show. Essentially, there will be four different outcomes: the client is found not guilty, and didn't do it (like in the pilot); the client is found not guilty, and did do it; the client is found guilty, and didn't do it; and the client is found guilty, and did do it. I'm hoping that, after those four scenarios are eventually dramatized, that this show won't get old as well.
With the good acting, the interesting fast-paced style, and the gimmick, "Justice" just might be worth checking out on a weekly basis…but it's up to the TV audience if it will receive a positive verdict.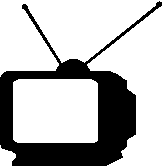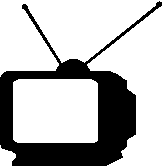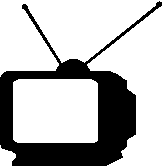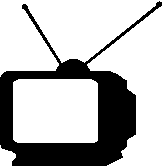 Ratings System: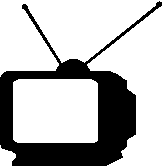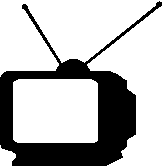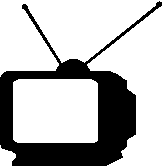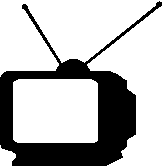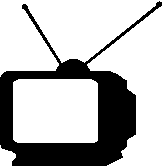 DO NOT MISS THIS SHOW!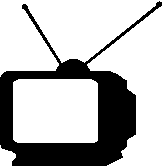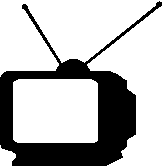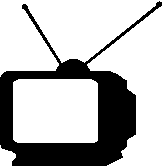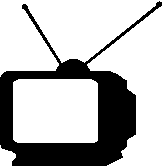 Try to catch this show every week...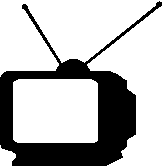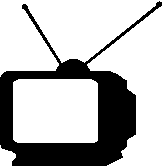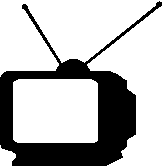 If a better show is on, tape this one...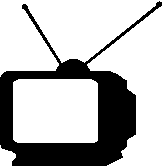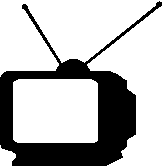 If nothing else is on, maybe this will be good...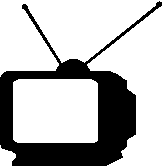 If this show is on, change the channel immediately!