Sign up below to get
the FREE Entertain Your Brain
Weekly Newsletter today!
"Love Monkey" Review
By Shawn McKenzie 01/24/2006
I was sad to see NBC's "Ed" go, but once Ed finally got Carol in the last season, the show jumped the shark. There is no denying the appeal of Tom Cavanagh though, so I was glad to see him back on TV in CBS's "Love Monkey."
Tom Farrell (Thomas Cavanagh, which is how he wants to be billed now) is a single 30-something up-and-coming A&R rep from New York who has just signed twelve consecutive bands in a row for the major record label he works for, Goliath Records. None of the bands that he has signed has gone platinum yet, but as Tom says, "Great music always finds its following." Tom's colleagues, including his fellow A&R rep Eli Sendack (Josh Stamberg), call him "The Streak," because he has had a streak of good luck signing bands. He is a bit of a music snob (think Jack Black or John Cusack's character from the 2000 movie High Fidelity), but he is a nice guy to everyone, including former assistant Jeff (Erik Jensen), who went off to start his own independent record label called True Vinyl Records and has a girlfriend that Eli is sleeping with. Tom has a hot vegetarian yoga-loving girlfriend named Gabby (Milena Govich) who is a musician (but not a very good dancer…or a good singer for that matter.) He thinks that he has it all, but after a Jerry Maguire-like rant during a staff meeting about making music instead of making money, his boss, Phil Leshing (Eric Bogosian) fires him (one of Tom's boo-boos was mentioning that Hanson was a bad idea to go after. Unfortunately, Phil was the one who had originally signed Hanson.) Later that day, Gabby breaks up with Tom after five months of dating, citing incompatibility (he had been actually thinking of breaking up with her as well, but he seems to always want what he can't have.) Tom does have a support system in his friends though. Mike Freed (Jason Priestley) is his only married buddy who happens to be married to his pregnant sister, Karen (Katherine La Nasa.) He acts as if he is "one of the guys," but he is satisfied with being married. Shooter Cooper (Larenz Tate) is his streetwise friend who runs a multimillion-dollar real estate company with his father (James McDaniel.) He admires Tom and his dreams, because he really doesn't want to be in the real estate game anymore. Jake Dunne (Christopher Wiehl) is a handsome former baseball player turned sports writer. He acts as if he is a ladies man, but that is to cover up the fact that he is gay. His friends are astounded one day when he runs into Debbie (Denise Quiñones), a woman he met once when he was still a baseball player, at the basketball court. She asks him out for drinks, but he covers by saying that he just got out of a relationship and that he is taking a break from the whole dating thing. Brandy "Bran" Lowenstein (Judy Greer) is Tom's his platonic girl friend who never sugarcoats her advice to Tom. She is dating a guy named Scott (Ben Shenkman), but she obviously might want to be more than a friend with Tom. Tom has to prioritize his wants and goals. As Bran says, Tom has to stop swinging from branch to branch with random women, or he will end up one lonely monkey.
In the first episode, Tom has just been fired from his job and has been dumped by his girlfriend. He is depressed, but then he decides to start his own record label. He pursues 16-year-old musical prodigy Wayne Jensen (Teddy Geiger), a John Mayer sound-alike, whom he had been in talks with earlier when he was still working for Goliath. Wayne's parents (Jeff McCarthy and Laura Poe) want Wayne to sign with the label that will pay their son the most money, but Wayne just wants to sign with someone who will give him the most attention and care about his music. His friends offer to help Tom out in starting his label. Shooter will partially bankroll it, Mike will let him use an office space he owns, and Jake offers to write about him in his column (even though he only writes about sports.) After hanging out with Wayne and seeing him perform live, Tom decides to tell Wayne's parents that they should sign with Goliath, because he just doesn't have the resources to support such a talented kid. The next day, luck shines on Tom when he receives a call from Jeff. He offers to Tom the position of head of A&R, which Tom willingly accepts, because it means that he will be able to hang out with Julia Hixon (Ivana Milicevic), a music-loving woman he met before who also happens to also work at True Vinyl. Ironically, Tom will be working with Wayne, because True Vinyl snatched him away from Goliath.
Michael Rauch is the creator and executive producer of the show. He based it on Kyle Smith's best-selling 2004 novel of the same title. Tom is a newspaper columnist in the book, but he has the same luck with love. The show had been compared to HBO's "Sex and the City" and the movie High Fidelity, but I would say it leans more towards the movie. Maybe it's because the supporting characters haven't been fleshed out yet, but since it can't quite give us HBO-like dialogue, I don't see a Carrie Bradshaw in Tom (besides…the 1996 movie Swingers is more the male version of "SatC" than this show.) I compare it more with Fidelity because that movie was more than being about a music snob. John Cusack's character had really high standards while looking for a girlfriend, which made him miserable. Tom may have a golden ear when it comes to music, but he is deaf when it comes to affairs of the heart.
Cavanagh essentially dominated the pilot. Not much is seen beyond his character, but I'm sure we get into the supporting character as the series goes on (especially the secret behind Jake's double life.) Cavanagh pretty much plays Ed Stevens here, but none of the supporting cast is as "wacky" as that beloved NBC dramedy. Even though you don't see much of her, Greer is noticeable in every scene she's in. She was one of the highlights (amongst many highlights) of FOX's soon-to-be-cancelled "Arrested Development."
"Love Monkey" is Rauch's second TV show, right behind ABC Family's "Beautiful People." It's funny, but like "Ed," it has it's dramatic moments. CBS has a hard time keeping dramedies on the air (see "Joan of Arcadia"), but I highly recommend giving this "Monkey" a chance.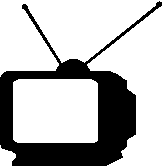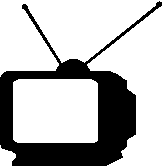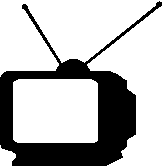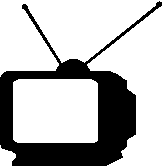 1/2
Get Kyle Smith's book that inspired this show:
Buy this book at

Ratings System: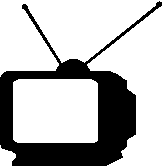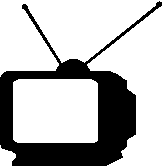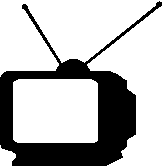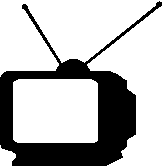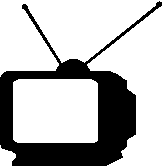 DO NOT MISS THIS SHOW!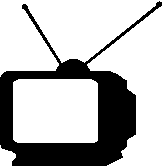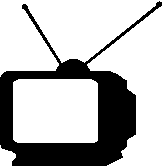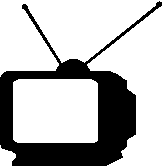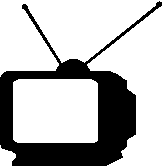 Try to catch this show every week...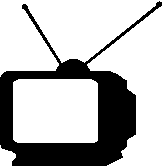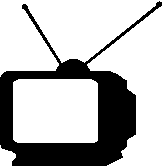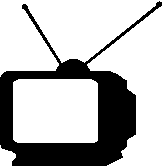 If a better show is on, tape this one...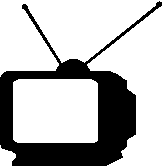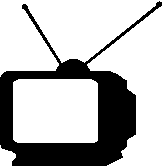 If nothing else is on, maybe this will be good...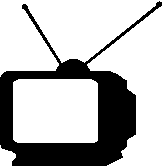 If this show is on, change the channel immediately!