Sign up below to get
the FREE Entertain Your Brain
Weekly Newsletter today!
"My Big Fat Obnoxious Fiancé" Review
By Shawn McKenzie 03/23/2004
Last year, Spike TV aired a show that I knew would be inevitable, "The Joe Schmo Show." It was a show that fooled someone into thinking that they were in a real reality show. I figured that someday they were going to get into reality shows where the participant or participants didn't know that it wasn't real. Some critics felt that it was cruel to its victim, but I didn't, because he got a bunch of stuff at the end and a job at the network. Also, the show only made him the victim and no one else. That isn't the case with FOX's "My Big Fat Obnoxious Fiancé." There was the victim, who signed up for the show, and her family, who didn't.
The six episode series was a huge hit when it aired last month. The victim, Randi Coy, a 23-year-old first grade teacher from Scottsdale, Arizona, believed she was participating in a reality show in which she and her fake fellow contestant "fiancé" must convince their families that they became engaged on another fake reality show. The "plan" was to get married in 12 days, and both families must attend the wedding. If they make it through the fake wedding ceremony with both of their families in attendance for the whole thing, Randi and Steve Williams, her fake fiancé, would split $1 million. What Randi didn't know was that Steve wasn't really a reality show contestant, but was actually Steven W. Bailey, an actor hired by the network to appear on the show with her. The show was one huge practical joke, because Steve was paid to be as obnoxious as possible, hence the title of the show. Claudia Difolco was the host.
We followed them through the engagement party, the wedding planner visits, the best friends and family introductions, the bridal shower, and the rehearsal dinner, all the way up to the ceremony. Along the way, Steve acted as awful as he could, and it was fun to watch at first. Randi would try to teach Steve on how to behave, which Steve (and I) found very funny. They met Randi's best friend Anna, and though she was suspicious of the situation, she gave her blessing. After that, it was time for the families.
First up was Randi's family. We met Bruce, her father; Catherine, her mother; Bobby, her younger brother; Patrick, her older brother; and Melanie, her younger sister. All of them were suspicious of the situation, and the brothers even threatened to not show up to the ceremony.
Next up was Steve's "family." I put the word in quotes because everyone in his family were actors too. Richard Kuhlman played his father, Laura Henry played his mother, and Kristina Hayes played his sister. In addition, James Grace played Jimmy Haize, Steve's best friend. They were all about as irritating as Steve, and they appeared to all give Steve their blessing (after all…Randi was incredibly hot, and they probably figured that he couldn't do any better.)
On the day of the wedding, everything came to a head. They got through the "if anyone has any objections, speak now or forever hold your peace" part, and Randi thought that they were home free. She said her "I do" and all Steve had to do was say it too. Instead, he spilled the beans on the whole scheme. Everyone in Randi's family stormed out except for Bruce. A producer got them to come back, and Steve explained everything. He told them that instead of him and Randi splitting a $1 million prize, it would be split between Randi and her family. He also revealed that he was already married. Randi's family forgave her, and they all enjoyed watching a video of the setup of the entire thing.
The first thing you may want to know is why I am reviewing it a month after the finale aired. Honestly…it was a time crunch. Also, I am a completist. I have to get things done, even if they are really, really late. Finally, if there is any possibility that FOX makes the mistake of renewing this show for a second season, I want to have on record my opinion of the first season.
Now…that last statement may lead you to think that I hated the show. Quite the opposite…I liked it a lot. The thing that I have noticed with many FOX reality shows though is that half of them are one-trick ponies. The best example of this would be "Joe Millionaire." That was a great show, but it was something that could only be done once correctly. That is why "Joe Millionaire 2" sucked so badly. This show also should only be done once, because I can't see how it could be done again without it being completely lame.
The reason I can't give this show my highest rating is that I did think this one was a little cruel. All of Randi's family was either intensely mad or crying the whole time. I only saw Matt Kennedy Gould, the "Joe" of "The Joe Schmo Show," cry once, and the producers felt so bad that they considered shutting everything down. Steve appeared sympathetic, but it was never suggested that they should shut down their production. Once again, I say that Matt signed up for it, whereas Randi's family didn't sign up for their misery. Even when it was revealed that Randi was just doing it for her family so that they could live financially secure, they didn't seem too hip to the idea.
Since no lawsuits resulted from the airing of "My Big Fat Obnoxious Fiancé" (other than the one by Nia Vardalos claiming that it would confuse viewers into thinking that they were watching her CBS stink bomb "My Big Fat Greek Life"), I guess it was a FOX success. I don't mind practical jokes, especially ones where there is a big payday at the end, but if innocent victims will be hurt as well, it might not be a good idea. I did think that Steve's taunting of Randi was hilarious before their families got involved. Please though…no "My Big Fat Obnoxious Fiancé 2!"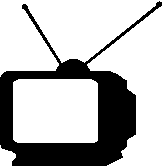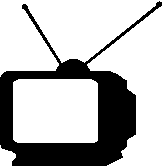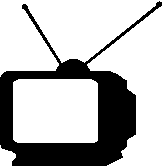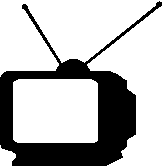 Ratings System: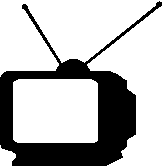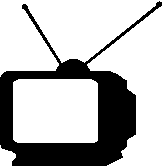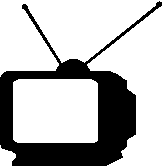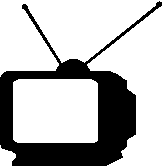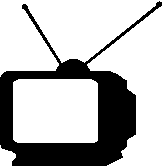 DO NOT MISS THIS SHOW!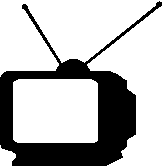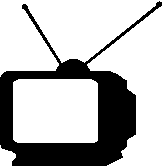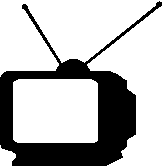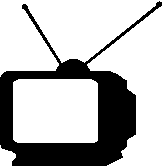 Try to catch this show every week...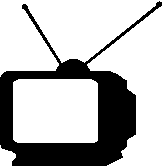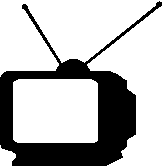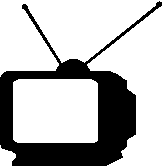 If a better show is on, tape this one...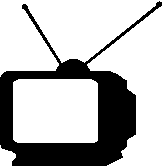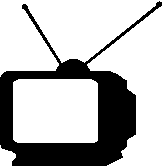 If nothing else is on, maybe this will be good...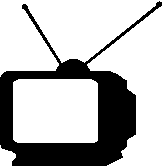 If this show is on, change the channel immediately!