Sign up below to get
the FREE Entertain Your Brain
Weekly Newsletter today!
NBC 2006 Fall Show Reviews
By Shawn McKenzie 12/02/2006
Here are my reviews of the 2006 NBC fall season. More reviews will be added as they premiere and are reviewed (check back to this page for those reviews.)
Go directly to my reviews of "Studio 60 on the Sunset Strip," "Heroes," "Friday Night Lights," "1 vs. 100," and "30 Rock."
"Studio 60 on the Sunset Strip" Review
On one particular Friday night on the set of the National Broadcasting System (NBS) variety sketch show "Studio 60 on the Sunset Strip," executive producer Wes Mendell (Judd Hirsch), who created the show back in 1986 and hired the original cast, has an argument with the head of Standards and Practices Jerry Jones (Michael Stuhlbarg.) It is over a sketch called "Crazy Christians," which Jerry thinks will offend too many religious people. Wes is so peeved that he hijacks the show's cold open and rants about how the show has gone downhill in quality. Cal Shanley (Timothy Busfield), the control-room director, let Wes go on for 53 seconds before cutting him off. The rant couldn't have come at a worse time for Jordan McDeere (Amanda Peet), the new network entertainment president of NBS. Her ex-husband, Ryan Mulrooney…who she was married to for nine months when she was 25 years old…is writing a tell-all book about her. Now she has to handle this public relations nightmare, since NBS chairman Jack Rudolph (Steven Weber) has fired Wes and he is demanding that Jordan quickly find a replacement. She decides to persuade Matt Albie (Matthew Perry) and Danny Tripp (Bradley Whitford) to come on board as co-executive producers to replace Wes. Jack has a grudge over Matt, since he personally fired Matt in 2002 over personal politics (Danny quit as a show of support to Matt.) Jordan realizes that Matt and Danny were crucial to the show's "golden age," so she sets out to hire them. Mat and Danny went on to make a successful critically acclaimed film called Removing All Doubt, which Danny directed and Matt won a WGA award for the script. Jordan knows that Danny tested positive for cocaine in an insurance physical, so they can't get an insurance bond to make their follow-up film for at least 18 months. She figures that they will need something to do in the meantime, so she offers them the job. Danny will be in charge of segment producing, and Matt will serve as the head writer. They will be working with the show's cast, including the "Big Three"…Harriet Hayes (Sarah Paulson), Simon Stiles (D.L. Hughley), and Tom Jeter (Nathan Corddry.) Harriet is a devout Christian who used to date Matt…until he found out that she appeared on "The 700 Club" to promote her album of spiritual music. Harriet and Matt still flirt with one another occasionally, even though she briefly dated Los Angeles Dodgers pitcher Darren Wells (Teddy Sears)…until she found out that Darren had written his phone number on a bat that he had given to her (he did the same thing on a baseball that he gave to Jordan.) Simon is the only black cast member, and he graduated from of the Yale School of Drama. He co-anchors the "News 60" segment with Harriet. Tom is the youngest of the "Big Three" who has issues with his dad (Randy Oglesby.) Mr. Jeter thinks that Tom isn't doing a job that is quite as important as his younger brother, Staff Sergeant Mark Jeter, who is serving his third tour in the war in Afghanistan. The rest of the cast includes Jeannie Whatley (Ayda Field), who dates Matt off and on, and is considered the show's biggest gossip; Alex Dwyer (Simon Helberg), a gifted impressionist; Samantha Li (Camille Chen); and nervous rookie Dylan Killington (Nate Torrence.) Mat and Danny, along with Jordan, have to put out many fires, like the arrest of Tom on an assault charge and the resignation of Ricky Tahoe (Carlos Jacott) and Ron Oswald (Evan Handler), co-executive producing writers who take most of the staff with them when they develop a spin-off pilot for FOX. Matt is reduced to himself and two other writers…Lucy (Lucy Davis), a British junior writer who has yet to get a sketch on air; and newly hired Darius Hawthorne (Columbus Short), who Matt hired in an attempt to get more black writers on the show. Jordan's job is constantly in jeopardy, because Jack gets a lot of pressure from Wilson White (Ed Asner), the chairman of the Tunney Media Group (TMG) and Jack's boss, who uses the show to impress clients. Oh…she also happens to be pregnant. "Studio 60" is quite possibly the most intelligent new show on the air, which shouldn't be a surprise…since it was created by Aaron Sorkin, the creator of "The West Wing" and ABC's "Sports Night." While I absolutely love the show, it might go over the heads of most viewers who aren't in "the business." The major flaw for me might be that the show's "sketches" aren't always funny…but I could say the same thing about some of the sketches on the latest few episodes of "Saturday Night Live"…the sketch show that "Studio 60" is obviously patterned over. Sorkin's writing is perfect for the show's quick witty banter, but he needs to use more established sketch show writers to write the actual sketches. I'm happy that NBC has given the show its support and has ordered a full season…but if more people don't watch it, this first season may be its last.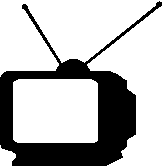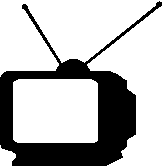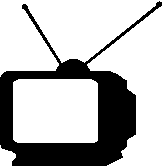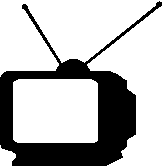 1/2
---
In the world of "Heroes," during a total eclipse one day, several people who thought they were normal suddenly woke up with extraordinary powers. A genetics university professor named Mohinder Suresh (Sendhil Ramamurthy) in Madras, India, is on a quest to find the people on his late father Chandra's (Erick Avari) list who he thought might be these "heroes." There seems to be a least one new hero that is introduced per episode, but I will try to keep this to the core regulars. A 30-year-old male nurse named Peter Petrelli (Milo Ventimiglia) in New York City is a guy who eventually finds out that his power is the mimicry of another hero's powers…but only when he is near that hero. He first discovers this when he finds the ability to fly, which is a power that his older politician brother Nathan Petrelli (Adrian Pasdar) can do. Unfortunately, Nathan wants to squash this fact as much as possible. Another hero who wants to do some squashing of her own is a 17-year-old Union Wells High School cheerleader from Odessa, Texas named Claire Bennet (Hayden Panettiere.) She learns that she has the power of rapid regeneration (i.e. the ability to rapidly heal from any injury)…but she can't heal if she has something stuck in her, like a tree branch skewered through the back of her head. The only people she has told has been her geeky friend Zach (Thomas Dekker), her little brother Lyle (Randall Bentley), and her father (Jack Coleman)…but more about him later. Her only enemies are Jackie Wilcox (Danielle Savre), a fellow cheerleader who took credit for a rescue of a man during a fire (which was actually the doing of Claire); and Brody Mitchum (Matt Lanter), the Union Wells quarterback who attempted to rape Claire before accidentally "killing" her (she revived in the morgue.) A 33-year-old Las Vegas webcam stripper named Niki Sanders (Ali Larter) doesn't have any powers herself, but she has an alternate personality named Jessica who has superhuman strength and a bad attitude. Niki has a 10-year-old young son named Micah Sanders (Noah Gray-Cabey), a child prodigy who is a technopath (i.e. has the power to control technology.) Micah's father is D.L. Hawkins (Leonard Roberts), a 31-year-old fugitive who escaped from his prison because he has the power to phase through solid objects…including people. Isaac Mendez (Santiago Cabrera) is a 28-year-old comic book artist and painter from New York City who can paint future events during precognitive trances induced by his heroin use. He draws a comic book called 9th Wonders! His most recent series of paintings involve almost all of the other heroes, and he believes he needs to save the world, because his most disturbing painting is a nuclear explosion. This has destroyed his relationship with his 28-year-old girlfriend Simone Deveaux (Tawny Cypress), an art dealer who sells paintings created by Isaac. She is currently hooking up with Peter. A 35-year-old Los Angeles beat cop named Matt Parkman (Greg Grunberg) can hear people's thoughts. That has helped his troubled relationship with his wife Janice (Elizabeth Lackey)…until he finds out through her thoughts that she has been having an affair with his ex-partner Tom McHenry (Rick Peters.) Meanwhile, Matt is enlisted by Special Agent Audrey Hanson (Clea DuVall) to join the FBI in tracking down a serial killer who has been killing people and taking their brains. Finally, in Japan, a 24-year-old comic book geek and cubicle worker for Yamagato Industries in Tokyo named Hiro Nakamura (Masi Oka) has discovered a way to bend time and space. After making a trip to New York City, he realizes that there will be a nuclear explosion…and he needs to stop it. He enlists the help of his friend and co-worker Ando Masahashi (James Kyson Lee) to travel to New York to stop it. Along the way, they have journeyed all around the country, including Las Vegas and Midland, Texas, where Hiro attempts to save Charlie (Jayma Mays)…a waitress at the Burnt Toast Diner who has recently developed a near perfect ability to quickly memorize any information…from being murdered. Along with the "heroes" come the "villians." The main villian has got to be a watchmaker named Gabriel Gray, a.k.a. Sylar (Zachary Quinto.) After being visited by Chandra, Sylar discovered that he can absorb the powers of other heroes by killing them and eating their brains. He was the one who killed Charlie, and he also killed Janice, thinking that she was Claire. Aside from the above heroes attempting to stop Sylar, there are a few people who might also be villians, but are trying to stop him as well. Mr. Bennett, a.k.a. H.R.G. (Horn-Rimmed Glasses), as a stable of people who seem like they have devious intentions, but it is hard to tell at this point. He is always accompanied by The Haitian (Jimmy Jean-Louis), who has the power to remove another person's memories and the ability to briefly take away the powers from other heroes. H.R.G. has also enlisted a young woman named Eden McCain (Nora Zehetner), who has an extreme power of persuasion. Eventually, the heroes will all work together to save the world (which seemed to briefly involve saving Claire, but since she was saved, I think they will move onto the explosion.) So far, "Heroes" is my favorite new show this season. It has that addictive quality that keeps people talking…like ABC's "Lost." Unlike that stranded island show, this one looks like it could last for many seasons. Tim Kring, the show's creator, has already said that he has mapped out the first five seasons…and I believe him. Hiro and Matt have the powers I find the most interesting, and Niki/Jessica and Isaac's powers are the least interesting to me. The show reminds me of M. Night Shyamalan's 2000 movie Unbreakable, in that it portrayed a hero who slowly realizes that he has powers (I really wish Shyamalan had made a sequel to it.) Like "Lost" and the FOX shows "24" and "Prison Break," "Heroes" is a show that I can't wait to see the next installment.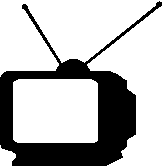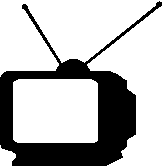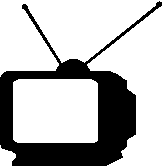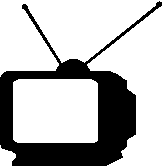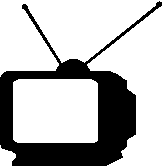 ---
"Friday Night Lights," the TV show, is based off the 2004 Peter Berg-directed feature film of the same name (Berg also executive produces the show), and aside from a few differences, it's exactly like the movie. It centers on the small rural town of Dillon, Texas, where football is king, and the Dillon Panthers are the best team in the state. Newly appointed head coach Eric Taylor (Kyle Chandler) is pressured from everyone in town to bring the Panthers to a season victory (he was the offensive coordinator for five years before getting the promotion.) Tami (Connie Britton) is Eric's patient wife, who quickly becomes the school's guidance counselor. Julie (Aimee Teegarden) is Eric and Tami's daughter, and she hates football…and especially football players. The team captain and first-string quarterback is Jason Street (Scott Porter.) He's so good at playing that you know he will suffer a debilitating injury (more on that later.) Lyla Garrity (Minka Kelly) is a Panther cheerleader and Street's devoted girlfriend. Tim Riggins (Taylor Kitsch) is a running back that has a drinking problem and a flirty on-and-off girlfriend named Tyra Collette (Adrienne Palicki.) Brian "Smash" Williams (Gaius Charles) is another running back who is talented, but cocky and egotistical. Matt Saracen (Zach Gilford) is the third-string quarterback who has a goofy non-football playing best friend named Landry Clarke (Jesse Plemons) and a grandma (Louanne Stephens) who appears to be suffering from Alzheimer's disease. These characters experience soap opera-like situations surrounding the sport of football. The promising quarterback Street has a career-ending injury that paralyzes him from the waist down. Lyla tries to be there for him, but out of frustration about the situation, she ends up fooling around with Street's best friend, Tim. Acting out of guilt, Tim doesn't visit Street in the hospital for the longest time, but after the affair with Lyla ends, he almost overcompensates by trying to help Street get back to his normal life. Meanwhile, spurned on by fellow quadriplegic Herc (Kevin Rankin), Street joins a murderball team (if you have seen the Oscar-nominated documentary about the sport, you will know what I'm talking about.) Street suspects that Lyla and Tim are fooling around, and after his first game, he punches Tim out. Matt is promoted to QB1 following Street's injury, but he is a little awkward at first. Ray "Voodoo" Tatum (Aldis Hodge) is a refugee from Hurricane Katrina who is brought into town by Lyla's dad Buddy (Brad Leland) to take over as quarterback…making Matt nervous about his future on the team. Eric takes his sweet time deciding who will be the starting QB, but he finally goes with Voodoo, which he later regrets, because Voodoo's bad attitude almost costs them that game. Voodoo is later suspected of violating eligibility rules, and soon confesses when Eric doesn't give him any playing time. Suddenly, life is good for Matt, because he is not only now the QB…but he ironically starts dating Julie (which concerns both Eric and Tami.) Smash decides to start taking performance-enhancing steroids after a disappointing performance in front of a college football scout named Grady Hunt (Richard Dillard.) The TV show's differences from the movie (or the 1990 novel by H. G. "Buzz" Bissinger that the movie was based on) aren't too noticeable. The movie took place in 1988 and revolved around the Permian Panthers, coached by Gary Gaines (Billy Bob Thornton)…whereas the show takes place in another Texas town in 2006…but the themes are the same. I like Chandler, but his Texan accent seems to slip in and out. I like the drama portions of the show, but when it comes to the football part, it gets a little boring for me (I'm not a big sports fan.) I'm glad that NBC has stuck with the show though, allowing it to grow on people (since it hasn't been fairing well in the ratings.) It will be moving from Tuesdays to Wednesdays in January (to avoid competing with the performance episodes of FOX's "American Idol"), so check out a show that has enough soapy drama for the women and enough football for the guys.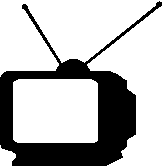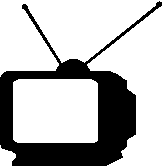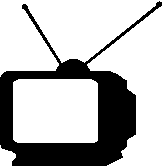 1/2
---
When will the networks learn that game shows can hurt a network once they drop in ratings? When "Who Wants to Be a Millionaire" premiered on ABC in 1999, it became an instant ratings sensation. Not long after, when a few contestants won the million, it started to drop in ratings. Along came the "celebrity" episodes, and the show ended up taking the network down with it (it wasn't until the success of "Desperate Housewives," "Lost," and "Grey's Anatomy" that it started to come back.) In late 2005, NBC started a weeklong special of a new game show called "Deal or No Deal," hosted by Howie Mandel. It became a huge hit, and it turned into a multi-weekly series. NBC hasn't over-killed the show yet, since it's still a hit, but if they continue to add new game shows to the network, they may find themselves facing the same fate as ABC. The latest hit for them is the American version of the Dutch game show "1 vs. 100." As host Bob Saget says, "This game is simple. Either you will win...or they will win" (though Saget is trying a little too hard to coin a catchphrase, a la Mandel's "Deal…or no deal.") The contestant answers a multiple choice trivia question. At the same time, a panel of 100 other contestants, a.k.a. "The Mob," answers the same question. Once the answer is revealed, we find out how many Mob members got it wrong. If the contestant gets it right, that person gets an increasing scale of money per wrong mob member (if 17 Mob members get it wrong at $1000 a member, the contestant gets $17,000; if three more get it wrong at $2000 a member in the next round, the contestant gets $6000 for a total of $23,000; etc.) If the contestant gets the question wrong, that person loses and the money is split up amongst the remaining Mob members. If the contestant manages to eliminate all 100 Mob members, that person will win $1 million. They get three "helps" (copied from the Wikipedia page): Poll the Mob: The player picks one of the three answers. The number of Mob players who chose that answer is revealed. The contestant may ask one of those players why he/she chose that answer. Ask the Mob: One Mob member who answered correctly and one who answered incorrectly are chosen at random. Each explains his/her decision to the contestant. This eliminates one of the incorrect answers. The Mob member must tell the truth as to what answer s/he chose, but does not have to tell the truth as to why s/he chose the specific answer. Trust the Mob: The most commonly chosen answer by the Mob is revealed, but the contestant must answer the question with that response. The Mob has consisted of teachers, brain surgeons, Mensa members, nuns, and Hooters girls, but there has also been some notable celebrity Mob members playing for charity. "Jeopardy" champ Ken Jennings, Brad Rutter (the man who defeated Jennings), the first "Millionaire" winner John Carpenter, some of the cast of NBC's "Las Vegas," Kevin Federline, Danny Bonaduce, Adam West, Bob Eubanks, Wink Martindale, and more have played. Saget is a seasoned host (he was the original host of ABC's "America's Funniest Home Videos"), but he isn't nearly as funny as he could be (I saw 2005's documentary The Aristocrats. The man can be funny when he wants to be.) I enjoyed "Deal" at first, but it became tedious after a while. It didn't take even that long for this show to achieve that same status. Thank goodness for "Heroes," because this show and "Deal" may take down NBC in the same way "Millionaire" poisoned ABC.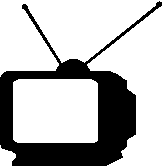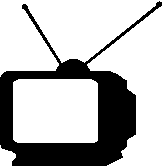 ---
This is the other "Saturday Night Live"-inspired show airing on NBC (behind Monday night's "Studio 60 on the Sunset Strip.") Liz Lemon (Tina Fey) is the creator and head writer for the fictional live Friday late night sketch show called "The Girlie Show," which is taped at 30 Rockafeller Plaza in New York City (in the same building as "SNL.") The show stars vain lead actress Jenna Maroney (Jane Krakowski) and impressionist Josh Girard (Lonny Ross), and it is produced by Liz's trusted friend Pete Hornberger (Scott Adsit.) Along with Liz, the show is written by Frank Rossitano (Judah Friedlander), who wears a different trucker hat every week, and James "Toofer" Spurlock (Keith Powell), a Harvard-educated black guy. Frank, Toofer, and Pete all like to gawk at Liz's scantily-clad secretary Cerie (Katrina Bowden.) If the demands of writing for the show weren't bad enough, she finds out that she has to deal with the new Vice President of East Coast Television and Microwave Oven Programming, Jack Donaghy (Alec Baldwin.) The first two things that he does is fire Pete (without Liz's knowledge) and attempt to convince mentally unstable movie actor Tracy Jordan (Tracy Morgan) to join the show. She manages to do that, but she demands that Jack rehire Pete (once she finds out that he did that.) Jack agrees, but he also changes the name of the show to "TGS with Tracy Jordan." Every week, Liz has to wrangle the egos of Tracy (who is being treated by his unethical doctor, Dr. Leo Spaceman, played by Chris Parnell), Jenna (who is starring in her first movie called The Rural Juror, but everyone hears the title as "The Rrr Jrr"), and Jack. Also making regular or frequent appearances are Kenneth Ellen Potsdown (Jack McBrayer), a young, perky page who annoys the staff while leading tour groups through 30 Rock; and Dennis Duffy (Dean Winters), Liz's boyfriend who is the last remaining beeper salesman in in New York (she dumped him when she saw him on "Dateline NBC: To Catch a Predator.") Rachel Dratch makes recurring appearances playing different characters (her only recurring character has been a cat wrangler named Greta Johansen; Dratch was originally supposed to play Jenna, but the producers decided to go another way.) The show originally aired on Wednesdays (preceeding the unfunny and now canceled Jeffrey Tambor/John Lithgow sitcom "20 Good Years"), but it now airs between the hilarious medical comedy "Scrubs" and the critically-revived "E.R." Fey is every geek fanboy's dream woman (including this fanboy), and her writing and acting skills don't disappoint. Krakowski and Morgan play their parts well, but it's Golden Globe-nominated actor Baldwin who steals the show. As much as I love "Studio 60," this show is better, because it isn't quite as insider-ish (a complaint that I have heard many people say about the Aaron Sorkin-created drama.) Add in "My Name is Earl" and "The Office," and we finally have a real "Must See TV" on Thursdays on NBC again (now if only the ratings would reflect it!)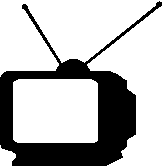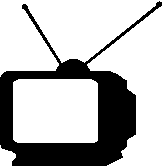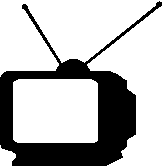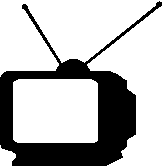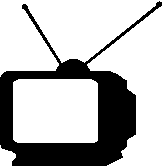 ---
Ratings System: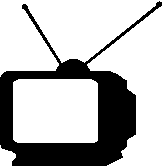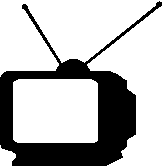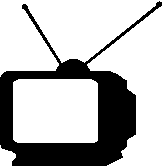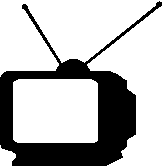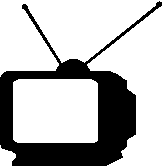 DO NOT MISS THIS SHOW!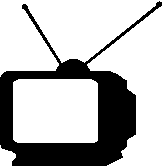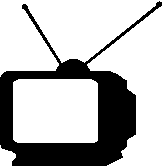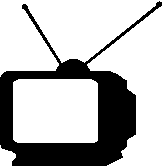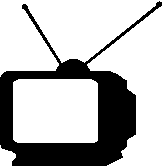 Try to catch this show every week...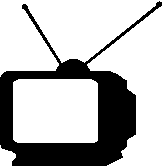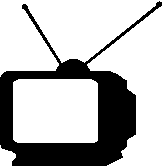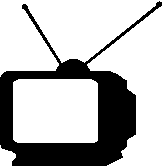 If a better show is on, tape this one...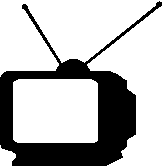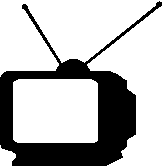 If nothing else is on, maybe this will be good...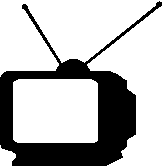 If this show is on, change the channel immediately!