Sign up below to get
the FREE Entertain Your Brain
Weekly Newsletter today!
"Related" Review
By Shawn McKenzie 11/20/2005
I have been accused of liking "chick shows," such as the WB's "The Gilmore Girls," but I like the writing on that show (plus I think that Lauren Graham is hot.) Well…now there is another "chick show" on the WB called "Related," and it is being compared to NBC's "Sisters." Since I never watched that show, I really can't make a comparison. I can say that, while it isn't nearly as good as "Gilmore," I don't think that it is too bad.
The four Sorelli sisters are a close family living in New York City who shares everything in their lives. The oldest sister Ginnie (Jennifer Esposito) is a 31-year-old high-powered attorney who is a workaholic and is looking to be a partner. She is happily married though to a British software engineer in the music industry named Bob Spencer (Callum Blue), and they are just now adjusting to the fact that she's pregnant. She feels the need to have to be in everyone's lives, yet she has trouble admitting her own faults. She's also concerned that Bob won't be there for her and the baby at times because he is afraid of heights, and that he is suffering from sympathetic pregnancy. Second eldest sister, Anne (Kiele Sanchez), is a 28-year-old therapist who is probably more screwed up than any of her patients. Her long time relationship with her boyfriend Danny (Dan Futterman), the owner of a restaurant called Sabroso, has just ended when he dumped her after six years and moved out of their apartment. She suspects that Danny is having an affair with his hostess Megan (Megan Linder.) Anne ends up sleeping with Marco (Victor Webster), a sausage maker who grew up with her and works in her widowed father Joe's (Tom Irwin) deli, called Sorelli's Deli. The sisters' mother Francesca (Dana Delany) died of cancer 15 years ago when the girls were young, and Joe still lives in an apartment in their old neighborhood, above the deli, in Bay Ridge, Brooklyn (the sisters have since moved to Manhattan.) Marjee (Lizzy Caplan) is a 23-year-old party coordinator who has just been evicted from her apartment and now has to move back into Joe's home. She has to get along with his new fiancée Renee (Christine Ebersole), who always thinks that everything is "super." The other sisters are also not too crazy about Renee, but she makes their father happy, so they are happy for him. Marjee can't stand her rude boss, Trish Houghton (Anne Elizabeth Ramsay), and has been thinking of quitting, because she has to take the blame for Trish's mistakes and has to do menial jobs, like brushing Trish's ugly dog Sherman's teeth. She tells this to her co-workers Cathy (Melanie Paxson) and Jason (Julian Ovenden)…though Jason is sleeping with Trish. Marjee is also attracted to Jason, and they drunkenly make out in one episode and sleep together in the following one. The youngest sister, Rose (Laura Breckenridge) is a 19-year-old college student who has just changed majors from pre med to experimental theater, and she doesn't want to disappoint her family (Joe isn't too happy having to pay her tuition for theater classes, but he does it anyway.) She is tired of always being the last one to be noticed though (Ginnie has put her last on the sisters' "phone chain.") Rose thinks that she has been too much of a "good girl" (last year she worked in the library, and she was dubbed "the shusher"), so she pierces her tongue and colors her hair blue (she has since changed her hair back.) She tells her problems to her friend Joel (Kyle Howard) and her roommate and fellow theater student Tiffani Lusinski, a.k.a. Flash (Shanola Hampton), a former Miss Teen Omaha pageant winner. Her latest problem (aside from her major switch) is that she is interested in another theater student named Alex Brody (Chris Carmack) in Professor Kasnov's (Dennis Boutsikaris) class, though Joel is secretly in love with her as well. Another theater classmate of hers, Zach (Andrew Keegan), ends up sleeping with Anne following a wedding for an old friend of hers named Justine (Jackie Geary) with an unbearable wedding date named Brad (Jonathan Silverman.) Anne regrets sleeping with Zach though (so…she has now slept with two guys since the breakup, and she's worried about Megan?) With all of the issues going on in their lives, they manage to still get together to play cards and remain close, so that they can get each other through the hard times.
All of the actresses who play the sisters are great on this show. Esposito finally plays a role that doesn't feel like an Italian stereotype. I thought that Sanchez was cute on the ABC show "Married to the Kellys," but this show allows her to stretch her comedy and drama chops. Caplan has been in a couple of good projects, like NBC's "Freaks and Geeks" and 2004's Mean Girls, but I didn't notice her specifically. I have to agree with Laura Fries from Variety that I think that she looks like Kate Winslet. Newcomer Breckenridge reminds me of Sarah Foret of ABC Family's "Beautiful People," both physically and in acting style (her character even has a love triangle going on here with her "boy friend" like Foret's character had on her show.) The men on the show are just dressing for the sisters, but that's okay.
Liz Tuccillo, who wrote for HBO's "Sex and the City" and co-wrote the book He's Just Not That Into You: The No-Excuses Truth to Understanding Guys with comedian Greg Behrendt, created "Related." "Friends" co-creator Marta Kauffman co-executive produces the show with Steve Pearlman, Andrew Plotkin, Mimi Leder, and Tuccillo. Yes…this show is about feelings, mostly of the female kind, but I enjoy a show with an ongoing plot now and then. Why not ABC's "Lost" or FOX's "Prison Break" (which airs opposite this show on Mondays) then? Well…okay…shoot me…I like feelings! This is most definitely the TV show version of a chick flick, but as I have written in many movie reviews, a well-written chick flick can be good. So can a well-written chick TV show.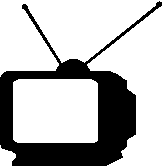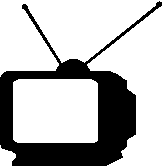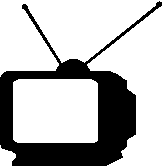 1/2
Get Liz Tuccillo and Greg Behrendt's book He's Just Not That Into You: The No-Excuses Truth to Understanding Guys:
Ratings System: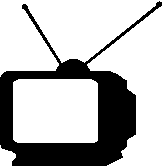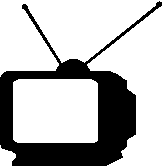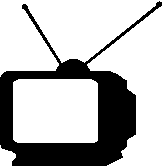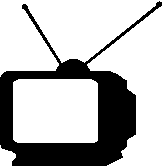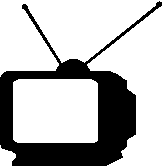 DO NOT MISS THIS SHOW!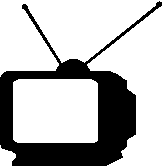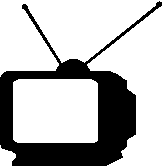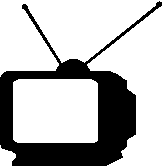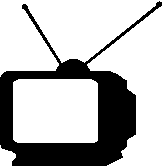 Try to catch this show every week...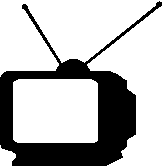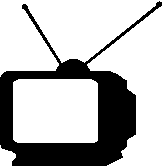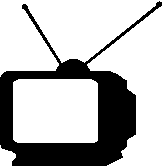 If a better show is on, tape this one...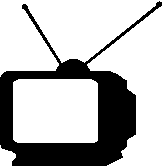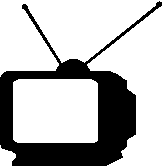 If nothing else is on, maybe this will be good...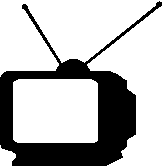 If this show is on, change the channel immediately!