Sign up below to get
the FREE Entertain Your Brain
Weekly Newsletter today!
"Skin" Review
By Shawn McKenzie 11/25/2003
Occasionally, it is very easy to understand why a show ends up becoming cancelled. In the case of FOX's Skin, I'm still trying to figure it out, because it sucked me in.
Larry Goldman (Ron Silver) is the Chairman and CEO of Golden Intl., the most successful producer of adult entertainment in the world. His completely legitimate business endeavors have made him and his family very rich, though his wife Barbara (Pamela Gidley) wishes that their fortune had been made in some other way, because their social standing isn't good. Skip Ziti (D.W. Moffett), Larry's most trusted aide, is the guy who does the dirty work. District Attorney Thomas Roam (Kevin Anderson), hot on the re-election trail, is after Larry and his adult entertainment empire. He wants to see the porn king behind bars. Things get complicated in their battle when they learn that Goldman's 16-year-old daughter, Jewel (Olivia Wilde), is dating Thomas's son Adam (D.J. Corona.) Adam's Latina mother, Laura (Rachel Ticotin), is a judge who controls both her courtroom and household. Cynthia Peterson (Laura Leighton) is Thomas's campaign manager, and the woman he is secretly having an affair with after hours. Both Thomas and Laura don't want Adam dating Jewel. Since both families are opposed to the relationship, Adam and Jewel are forced to sneak around to see each other.
In the first episode, Jewel meets Adam at a club after dumping her current boyfriend. They quickly fall in love, though neither of them knows who the other's fathers are. Thomas starts his campaign against Larry, starting with a link to a kiddie porn site he supposedly owns. The judge throws the case out, so he then links Larry to Vincent Quordon (Clarence Williams III), a man he used to launder money for in the past. Thomas decides to go after Vincent (since Larry has refused to do anymore laundering), because it might ultimately bring down Larry. He meets with Larry in private, striking up a deal to bring down Vincent. Larry eagerly agrees, since he has no love for Vincent, but he asks that Adam stop seeing his daughter in return. Vincent is busted in a sting operation, but when he finds out that Larry wasn't prosecuted as well, he has one of Larry's strip clubs blown up, killing a stripper inside. Larry is fully aware of Thomas's attempts to bring him down, so he purposely contributes to Thomas's campaign fund, with the money trail easily known. After sneaking around to see each other the whole episode, Adam and Jewel sleep together at the end.
In the second episode, Adam successfully sneaks out of the Goldman mansion after spending the night with Jewel, but is grounded for staying out late. Larry has a private investigator follow Thomas, where he reveals that he is having an affair. Thomas wants to put Larry on the stand to testify against Vincent. Larry doesn't want to testify, because all of his records and past will be exposed. He uses the photos of the affair to blackmail Thomas into backing off, but it doesn't work, because the photos were taken of the wrong woman. Larry has Skip meet with Vincent's lawyer, Scarpelli (Michael Emerson), to get the man to stop the trial, which is fine with him, since Vincent scares him. Unfortunately, Thomas has that meeting photographed, and he shows the pictures to Vincent. Jewel sneaks Adam out of school so they can see each other, and she gives him a picture phone, which he rejects at first, but then accepts and uses to talk to her at night. Skip, by the way, is sleeping with a girl named Darlene Smith (Cameron Richardson) who tried out for an open porn audition but was turned away by Larry.
In the third episode, Thomas decides to end his affair with Cynthia. Barbara wants to donate $80 million to a hospital cancer ward, but the ward's head, Dr. Sara Rose (JoBeth Williams), doesn't want any part of it. Larry and Barbara meet with her later, and she agrees to accept the money if Larry doesn't publicize it. Larry calls her bluff and agrees to the terms, and she lets him publicize it, because she believes his donation comes from the right place. After donating money to Thomas's campaign in everyone else's name, Larry is able to trick Cynthia into accepting a donation directly from him. Thomas wants the endorsement of Mayor Coolridge (Chris Sarandon), but he doesn't know that Coolridge is in Larry's back pocket. Coolridge doesn't give his endorsement, and he tells Thomas that a big scandal will hit the papers the next day (I bet Thomas thinks it is the affair, but Coolridge is actually referring to the donation.) Darlene still wants to work for Larry, despite his scare tactics (telling her about her public image, having her watch a shoot, etc.) He agrees to let her start out slow in some of his films (I have a feeling she was going to play a bigger part in later episodes.) Adam convinces Jewel to come to his dad's campaign party, since neither of his parents knows what she looks like. When she arrives, it hits her that Adam's dad is trying to put her dad in jail, and she decides to break up with Adam, even though she still loves him.
Jerry Bruckheimer, the executive producer of this show, has finally seen failure on television. After having huge success with the two "C.S.I." shows, "The Amazing Race," "Without a Trace," and most recently, "Cold Case," this is the first time one of his shows has been cancelled. The thing I don't understand is why. I absolutely loved the show. I wanted to know what would happen next, and that is usually a sign that a show has hooked me. My only theory as to the show's low ratings (the #1 killer of a show) is that "The Next Joe Millionaire" killed it. The equally low rated reality show sequel made people ignore what could have been one of the best new shows on the block.
Before I get into why I liked this show, let me tell you why I think "The Next Joe Millionaire" killed it. It was essentially a carbon copy of the first season. The "Joe" was better looking, but was less interesting personality-wise. The women were the same mix of gold-diggers and love seekers, but this time they all had thick accents (some so thick that they required subtitles.) At least the "Joe" knew how to handle a horse this time.
Okay…back to "Skin." Despite a cheesy get together by Adam and Jewel, I was interested in almost every part of this show. It was the battle between good and evil, yet you didn't know which was which. On Larry's side, he was a porn king, which in some people's eyes is bad (not mine), but he wasn't doing anything illegal, and he refused to participate in anything illegal. He was more than willing to give a sizable donation to the cancer ward without any press. He was faithful to his wife, and was a good father to his daughter. Thomas said he was trying to protect women and children from the "filth" that Larry sells, yet he appeared to be doing it for other reasons, like his re-election campaign (he started going after Larry before he learned that his daughter was seeing Adam.) He was unfaithful to his wife and was hardly around for his family. While some conservative pundits might complain that this is putting a pornographer in a sympathetic light, I found it refreshing that we don't get the stereotyped gangster who uses a legitimate business as a front for illegal activities. If the show had become a hit, maybe it would have convinced some real life D.A.'s that going after porn is a waste of time, and they should concentrate on criminals that actually hurt people.
If the show had a downside, it was the Adam/Jewel romance. The couple had a little chemistry, but I just didn't care about them. The battle between Larry and Thomas was far more interesting. I realize that they wanted to ad the whole Romeo and Juliet angle, but I think it could have been accomplished without them. Maybe my opinion of that storyline would have changed, but we'll never know now.
I also have to give props to Silver. I haven't been a big fan of his in the past, but he blew me away in this show. He was compassionate when he needed to be, but ruthless when he needed to be as well.
Obviously low ratings ended "Skin," but it wasn't low quality. It accomplished what NBC's drug drama "Kingpin" failed to do last season: push the boundaries of television and remain interesting. The characters in the NBC show were too stereotyped, and they were trying to carp HBO's "The Sopranos" too much. This show didn't remind me of Tony & Co. at all, except in how unlike that show it was. It actually sucked to see the "next week on 'Skin'" preview at the end of the third episode, because it looked like they were adding a few wrinkles to the show that would have made it even more addictive. Whether it was "The Next Joe Millionaire" or the subject matter that made people tune out, we'll never know, but at least I know that I can still count on Bruckheimer to put out some great TV. Buck up Jerry, I'll be front and center for your next effort.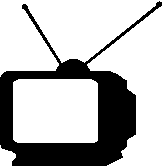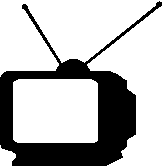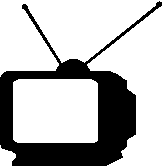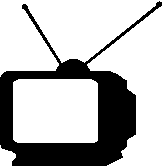 1/2
Ratings System: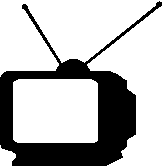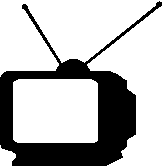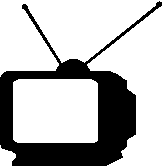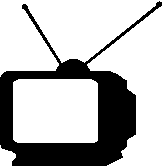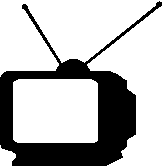 DO NOT MISS THIS SHOW!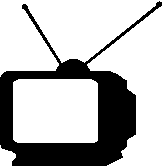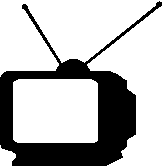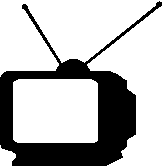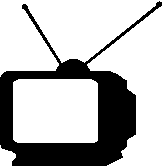 Try to catch this show every week...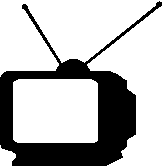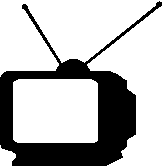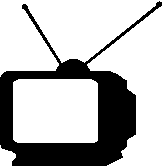 If a better show is on, tape this one...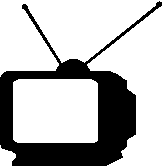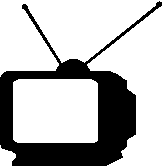 If nothing else is on, maybe this will be good...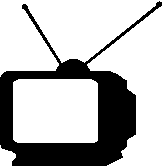 If this show is on, change the channel immediately!