Sign up below to get
the FREE Entertain Your Brain
Weekly Newsletter today!
"South Beach" Review
By Shawn McKenzie 01/18/2006
Just as UPN was starting to show some promise with the success of "Veronica Mars" and "Everybody Hates Chris," they drop a bomb on the TV audience with this horrible nighttime soap opera, "South Beach."
Brooklyn best friends Matt Evans (Marcus Coloma) and Vincent (Chris Johnson) go to Miami for a new change of scenery. For Matt, it is to escape his dad Charlie (Michael Paré) and his gambling habits (Charlie gambled away Matt's college tuition, which he was going to use to study architecture.) Also, it doesn't hurt that he is hoping to find Matt's ex-girlfriend, up-and-coming fashion model Arielle Casta (Odette Yustman.) For Vincent, it is a chance to work somewhere else other than working at his uncle Tommy's restaurant. Vincent knows of a guy named Felix (Neil Brown), a friend of his brother who is the DJ for a club called Nocturnal, who can hook them up with jobs down there. Matt was apprehensive at first, but after the college tuition thievery, he decides to accept the road trip (and on his birthday no less.) Matt and Vincent are also apparently living with Felix in his apartment, where the guys see a model/dancer neighbor named Maggie (Meghan Ory), who works as a waitress down at Nocturnal. They go to Nocturnal, and they run into Arielle, whom Matt calls "Ari," and her rich new boyfriend, Nocturnal club manager Alex Bauer (Lee Thompson Young), along with her two model friends, Daniella (Selita Ebanks) and Brianna (Adrianne Palicki.) Alex offers them both jobs…mainly to curb any lingering feelings between Matt and Ari. As they are leaving the club, Matt witnesses Alex's mother, Hotel Soleil owner and former model Elizabeth Bauer (Vanessa Williams), arguing with a guy named Paco (Robert Anthony Mac), one of her young boyfriends (she likes to date young guys.) When Matt curbs Paco's attitude physically, Elizabeth is impressed and gives him a job the next day working for a fashion show (she also gives Vincent a job as a cabana boy.) Nocturnal is part of Hotel Soleil as well, so she has some say in who is hired at either the club or the resort. After overhearing Jorge (Rey Hernandez), the bodyguard for minority hotel partner Robert Fuentes (Giancarlo Esposito), attempting to steal from the crooked businessman of $4 million, Vincent tells this news to Robert (Vincent knows Spanish, so he is able to hear this conversation.) Robert confronts Jorge and his associate Cesares (Michael Francis), and he is so impressed that this tip paid off that he offers Vincent a job working for him. Matt is hired by Elizabeth to "put out fires" at the resort as a full-time security person after he once again curbs trouble at the fashion show (Jorge had come back to get even for being ratted upon.) It looks like Matt is here to stay…and after a kiss with her on the beach, things might heat up again with Ari (unless Alex can thwart it.) Vincent has only been in Miami for two days, and he is already the source of trouble (following the confrontation at the resort, Robert kills Jorge and dumps his body into the ocean.)
In the second half of the two-hour pilot (the second hour is technically the second episode), his new security job is quickly put to the test when he has to look after a difficult ex-Sports Illustrated supermodel named Noël (Melissa Keller) that used to date Alex. He also has to deal with the theft of a major Latin rap star named El Guerrero's (guest star reggaeton artist Pitbull) most prized possession, a medallion with a bullet in it, during a video shoot on the premises. Vincent is sent by Robert's assistant Javiar (Paul Lasa) to pick up some things for him at the drugstore. While there, he meets a hot redheaded drug rep (Jennifer Bradley) who is only in town for a day and wants to just fool around with an attractive guy (Vincent becomes that lucky guy.) After having sex with her eight times, she bolts out of there and leaves her supply of erectile dysfunction medicine behind. Vincent decides to sell it to senior citizens. Unfortunately, Javiar takes pictures of him doing it, and tells Robert that Vincent is behind the theft of Robert's gold cigarette case. Meanwhile, Noël wants Alex back, so she tries manipulating Ari to get him back. She also has a bad coke habit, and she steals things to feed that habit (she is behind the theft of the medallion and the case, in which she sells them to Javiar.) Matt finds out about all of this and returns the items. Javiar is demoted to errand boy, and Vincent gets Javiar's old job. El is happy to get his medallion back, and he thanks Matt for finding it, while he is singing with Jonathan "Lil Jon" Smith (as himself.) Ironically, Noël hooks up with El, who asks her to go on tour with him. The love triangle between Matt, Ari, and Alex is supposedly over when Alex forgives Ari for kissing Matt on the beach, and Matt tells Ari that they can't do anything intimate together again (we'll see how long that will last.)
Is it any surprise that this travesty, created by Matthew Cirulnick, was executive produced by singer/actress Jennifer Lopez? Apparently, her recent lack of talent extends to the producing world as well.
Why is this so bad? Probably the acting and writing have something to do with it. I don't know much about Coloma, but he had a recurring role on that awful FOX show "Point Pleasant," so that should tell you something. Ditto with Johnson (minus the whole "PP" credit.) Yustman has even less credits, but one of them was as a little girl in the 1990 Arnold Schwarzenegger comedy Kindergarten Cop. Young's biggest credit was playing the title character on the Disney Channel's "The Famous Jett Jackson." Since all of these people are raw, I can't fault all of them for their lack of acting talent. However, I can fault Williams and Esposito for taking roles on a show that they know is going to bomb. Williams tries to pretend that she is man-hungry, but she doesn't display any seductive powers. Esposito is trying to do his best Tony Montana impression…and he fails at it miserably (ironically, Vincent attempts to do his own quote from that 1983 Al Pacino classic movie Scarface once in the pilot, and he is briefly better than Esposito.) What happened to him? Ever since he came to prominence (at least for me) as Officer Mike Giardello on NBC's "Homicide: Life on the Street," he hasn't had a good role since. This show isn't going to help matters.
Sure…there are lots of attractive people on "South Beach" showing lots of skin, but bikini-clad babes are not going to make me want to watch this show on a weekly basis. The thing that I'm worried about is whether or not this show will hurt the ratings for the show that follows it…the excellent "Veronica Mars" (the ratings for last week's premiere were horrible.) This show is supposed to be a placeholder for when "America's Next Top Model 6" premieres, but if it continues to perform this badly, I have a feeling that we will see "Mars" going into February Sweeps with a lead-in of reruns (that's what UPN usually does when a new show underperforms.) Trust me…you are better off watching FOX's "American Idol 5" or the WB's "One Tree Hill" than laying out on this "Beach."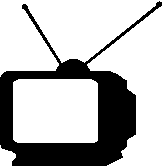 1/2
Ratings System: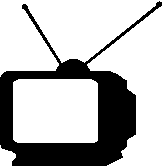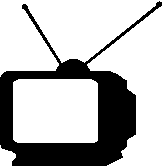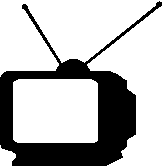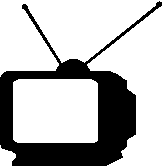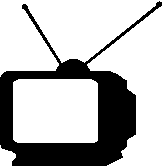 DO NOT MISS THIS SHOW!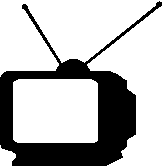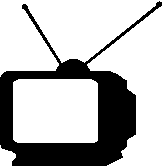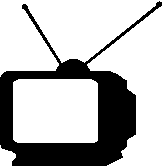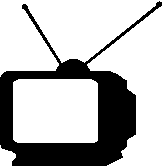 Try to catch this show every week...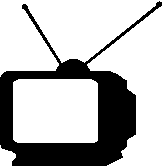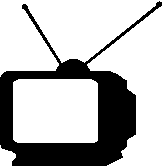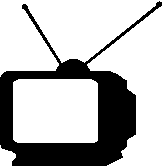 If a better show is on, tape this one...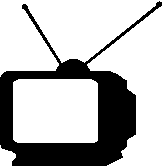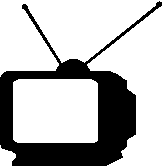 If nothing else is on, maybe this will be good...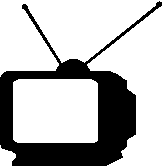 If this show is on, change the channel immediately!