Sign up below to get
the FREE Entertain Your Brain
Weekly Newsletter today!
"Everybody Hates Chris" Review
By Shawn McKenzie 12/20/2005
This has been an amazing season for sitcoms. People are finally realizing that you don't need a laugh track to find a show funny. Besides the unfortunate failure of FOX's "Arrested Development" and the now cancelled "Kitchen Confidential," audiences can laugh again at good shows, instead of crap like ABC's "According to Jim" and CBS's "Still Standing." UPN…whose best sitcom was probably "One on One"…has finally given us a sitcom that rivals the good sitcoms on the other networks…"Everybody Hates Chris."
Multiple Emmy-winning comedian and actor Chris Rock created this show (and narrates it) in which he portrays his experiences growing up as a kid in the '80s. In 1982, Chris (Tyler James Williams) thought that turning 13 would be cool. He would be able to go out late and party in nightclubs. Reality is much different though. He lives in Brooklyn, New York, in the neighborhood of Bedford-Stuyvesant, or "Bed-Stuy," where the local motto is "Bed-Stuy: Do or Die." He used to live in the projects, but his parents wanted him to live in a better neighborhood. His parents are Rochelle (Tichina Arnold), who works part-time in a small real estate office (sometimes…when she would get sick of it and quit), and Julius (Terry Crews), who works two jobs, driving a truck and working as a security guard, to support his family. Rochelle is very loud and opinionated (Chris calls her a "ghetto snob"), and Julius is a major penny-pincher. Chris has to be the family's "emergency adult," which meant that he is responsible for taking care of his 11-year-old younger brother Drew (Tequan Richmond) and his 9-year-old younger sister Tonya (Imani Hakim) while his parents were working. Drew may be younger, but he is taller than Chris is, so he has a way with the ladies. Tonya is a brat who likes to tattle on Chris and get him in trouble. Since his mother wants him to go to a primarily white junior high school (it's not a "Harvard kind"…just a "Not-sticking-up-a-liquor-store kind"), he has to travel on the bus for two hours to Corleone Junior High School in the Italian neighborhood of South Shore. He has to deal with many obstacles at his new school. One of them is the racist school bully, Joey Caruso (Travis Flory), and his cronies. Another one is the school's principal, Dr. Raymond (Jude Ciccolella), who took over the job when Mr. Palmer (Steve Paymer), the old principal, was fired for inappropriately touching a student. Back in his own neighborhood, he has to deal with a local thug named Jerome (Kevontay Jackson), who asks him constantly if he can "borrow" a dollar. He does have positive people on his side though. Greg Wuliger (Vincent Martella) is a white kid from his school who becomes his best friend…mainly because they shared a penchant for being beaten up. Greg lived with his single father named Art (Gary Basaraba), who didn't like people coming over when he wasn't home. Keisha Ridenhour (Aree Davis) is a next-door neighbor that he has a crush on. She lives with her single mother Sheila (Keesha Sharp), an attractive woman who likes Julius, despite the fact that he was married (there wasn't many men in their neighborhood, so all of the single women flocked to him.) Keisha liked Drew, but that didn't stop Chris from liking her. He also likes Keisha's 15-year-old friend Lisa Patterson (Jazz Raycole)…the first girl who ever took pity on him. Chris also befriended a kid in his own neighborhood named Fat Mike (Myzel Robinson), who wasn't actually fat, but he was one of ten Mikes in the neighborhood, and they all had nicknames. He "borrowed" Chris's bike one time, but he brought it back two days later. Chris and his family have to deal with racism and the lack of money, but fortunately, they are a close-knit family who cares for one another.
Most other critics are comparing this show to an '80s black version of ABC's "The Wonder Years," but I disagree. With all of its sight gags, it's more like FOX's "Malcolm in the Middle." Chris's whole world lives inside his head, and sometimes his thoughts are exaggerated in very funny ways.
Rock executive produces the show and he created it with Ali LeRoi, a man he collaborated with on his HBO show "The Chris Rock Show" and other projects. Together they write some of the scripts, but all of the episodes have been amusing. Comedy director and current President of Entertainment for BET Reginald Hudlin directed the pilot episode.
Everyone in this show is very funny. Williams does a great job playing the younger Rock. His only acting experience before this show was on PBS's "Sesame Street." His sitcom parents steal the show though, almost in the same way that Homer and Marge have stolen "The Simpsons" from Bart. I don't know how good former NFL football player Crews was at playing football, but he is a natural at comedy. I hope that he doesn't get overlooked once award season rolls around like so many hilarious supporting men, such as Bryan Cranston from "Malcolm" and John C. McGinley from NBC's "Scrubs." It didn't happen this year, but I bet that Arnold will get awards as well in the same way that "Malcolm's" Jane Kaczmarek has gotten them. Richmond and Hakim haven't gotten a lot of scenes on the show yet, but Chris's youngest sibling was hilarious in the episode where she was waiting for Chris to get home so that she could start trouble and blame Chris for it.
"Everybody Hates Chris" has put UPN on the comedy map now with ratings and awards. It is up there with NBC's "My Name is Earl" and CBS's "How I Met Your Mother" (the season's only new 5-star sitcom with a laugh track) as the new sitcom revival kings. If I had any complaint, it would be that I hate the title (but I hate the title from one of my other favorite sitcoms, FOX's "That '70s Show," as well.) It is nominated (along with "Earl") for a Golden Globe in the Best Television Series, Musical or Comedy category. I "hate" to use a pun used in virtually every other review of this show, but I "love" "Chris."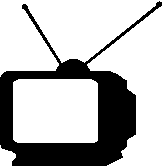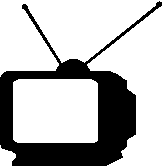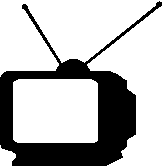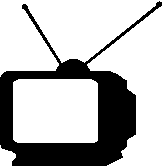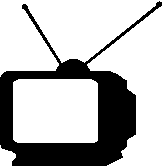 Ratings System: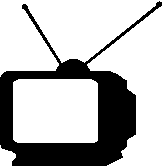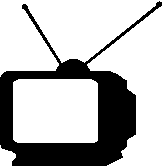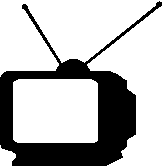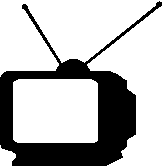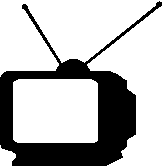 DO NOT MISS THIS SHOW!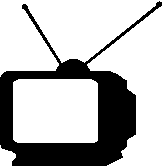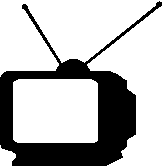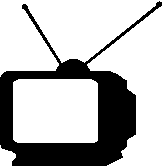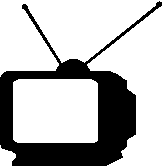 Try to catch this show every week...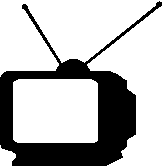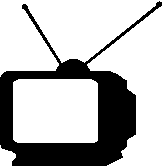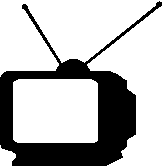 If a better show is on, tape this one...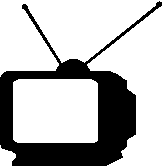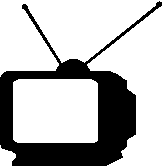 If nothing else is on, maybe this will be good...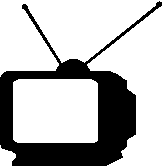 If this show is on, change the channel immediately!