Sign up below to get
the FREE Entertain Your Brain
Weekly Newsletter today!
"Tarzan" Review
By Shawn McKenzie 11/16/2003
I've seen many adaptations of the famous Tarzan character created by Edgar Rice Burroughs, and they have never wowed me. The WB's "Tarzan" is the latest example to un-impress, and apparently, I'm not the only one who didn't get into the swing of things.
Detective Jane Porter (Sarah Wayne Callies) is a cop on the NYPD force that seemed to have everything together. She was dating another member of the force, Detective Michael Foster (Johnny Messner), living with her sister, Nicki (Leighton Meester), and walked the straight and narrow as a cop. She worked for Captain Jim Archer (Gary Chalk) and later for Lieutenant Scott Connor (Joe Grifasi.) Her partner and best friend is Sam Sullivan (Miguel A. Núñez, Jr.), a wisecracking guy who is always looking out for Jane. One night, a monkey man enters her life that causes her to start breaking all the rules. While investigating a disturbance, she meets John Clayton Jr. a.k.a. Tarzan (Travis Fimmel.) Twenty years ago, young John Clayton's parents died in a plane crash and left him alone in the African jungle, where he grew up among apes and other wild animals. His billionaire uncle, Richard Clayton (Mitch Pileggi), the CEO of Greystoke Industries, tracks him down and, against his will, brings him back to his family's home in New York City. Richard's intentions for John don't appear to be too nice. He says he wants to rehabilitate John and make him a real member of society, but he actually wants to control John's trust and inheritance of the Clayton fortune. Richard and his right-hand man, Patrick Nash (Douglas O'Keefe), try to keep John in check. Richard's younger sister Kathleen Clayton (Lucy Lawless), a newspaper publisher who is Tarzan's aunt, sees Richard's true intentions and wants to help John. Jane finds herself attracted to the jungle man, something that conflicts with her relationship with Michael. John follows her around, always feeling like he has to protect her. She occasionally utilizes his amazing tracking abilities to help her on her job, which might be partly an excuse to see him (which he certainly doesn't mind.)
In the first episode, Jane and Sam assist Michael in finding a copycat serial killer who sets homeless people on fire. Jane and Sam get a lead, and the whole Jane/Tarzan encounter happens. John drops a locket, and it is apparently all Jane needs to find out his whole story on her laptop. She meets Richard, and discovers that he is holding John semi-captive. He gets away from Richard and later rescues Jane from the serial killer, who turned out to be the son of another serial killer that had died in jail. The rescue is fiery and blowey-uppy, so everyone thinks John died in the fire. He didn't though, since this is only the first episode.
The second episode is essentially an extension of the first episode. John shows up at Jane's window to assure her that he isn't dead. Jane contacts Kathleen to find out if she will put John up. This is the first Kathleen has heard of John's living status, since she previously thought he had died with her brother twenty years ago. Jane also takes advantage of John's tracking skills to find a group of men who attacked a woman in a park (John had rescued her near the beginning of the episode.) He finds them and beats the crap out of them. Michael had been following Jane and her involvement with John, so he shows up at the beating. John, Michael, and Jane end up on a rooftop, where John and Michael get in a struggle. John accidentally flips Michael over the side of the building, and he falls to his death. Jane encourages John to hide, because the police wouldn't understand. Little do they know that a man named Donald Ingram (Tim Guinee) witnessed the whole scuffle.
In the third episode, Jane imposes on the more than willing John again to help her find a missing child. He does just that (he finds the kid locked up in the trunk of a car in a junkyard by his kidnapper), and Sam now knows that John is still alive.
In the fourth episode, Richard has found out that Kathleen is harboring John. He does this by giving Jane a locket (a different one than the one from the pilot, I think) to give to John, which has a tracking device (unbeknownst to her.) Meanwhile, Jane's latest chore for John is to help her track down a sniper who is targeting a list of criminals. Jane has been added to this list because she is getting too close, and she is shot at one point (she was wearing a vest.) They find out that the sniper is the son of a retired cop (boy, this show has a lot of vengeful kids!) Also, Jane learns about Donald and visits him in an attempt to stop him from testifying about Michael's death.
In the fifth episode, John helps Nicki this time. Her friend is missing, and she is worried. Jane and Sam actually find her, and discover that she is just shacking up with her new boyfriend. The boyfriend is abusive and doesn't want her to contact anyone, and John rescues her at one point. The boyfriend kidnaps Nicki in retaliation, and John stops him. Richard convinces Donald through intimidation (Donald has agoraphobia) to change his story to say that John killed Michael.
In the sixth episode, Donald's change of story has made John a fugitive and gets Jane kicked off the force. Jane, Sam, and John try to rescue Donald from the place they are keeping him until the trial. He is willing to go with them because he just wants to go home now. Richard's henchmen thwart their rescue attempt. Kathleen offers Richard her shares of Greystoke Industries in exchange for Tarzan's safety, but he turns it down, since he figures he will get them anyway (given that John is a fugitive and Kathleen has violated the shareholder "morality clause" by harboring a fugitive.) John asks Kathleen to send him back to the jungle, which she agrees to. Jane shows up at the last minute to say goodbye, but is beaten unconscious by Detective Gene Taylor (Fulvio Cecere), who is in ruthless pursuit of John. John escapes and takes Jane to the jungle.
The show has two more episodes left, and then it is gone. Why? The ratings were so low that the network cancelled it, but I'm guessing they didn't want to fill that timeslot with reruns for the rest of November sweeps.
Was it that bad? Ummm…yeah. First, I will admit, I thought the fight scenes were well choreographed, but that was about it. I found myself making fun of the show more often than being impressed by it. For one thing, I was wondering…does John know how to walk through a door in the traditional way…i.e. turn the knob and enter? I swear that every door he went in, which all conveniently had glass on them, he had to crash through. Otherwise, he crashed through windows. The broken glass budget on this show must have been huge! I also thought Fimmel was an awful Tarzan (oh, by the way, I heard the name "Tarzan" ONCE IN SIX EPISODES!) I'm actually not going to lay all the blame on him. I think the director couldn't decide if John was going to be literate or monkey-like. He sure did a lot of monkey flipping, but then he spoke as if he was well educated. At least he had the look down okay.
The writing on this show was not very creative. Every episode seemed the same: Jane doesn't want John to hang around her, but then she enlists his help in cases. All the while, she makes goo-goo eyes at him. Pileggi and Lawless were written to seem like refugees from an '80s nighttime soap opera.
I can understand why the WB greenlit "Tarzan." They have a huge hit with "Smallville," and they are trying out new franchises of old characters. They apparently didn't learn from the ratings failure of last season's "Birds of Prey" (a show which, by the way, I loved.) While I would never suggest that the network give up on developing superhero TV shows, maybe they might consider an original character, a la UPN's "Jake 2.0." All I ask is that it not be quite as cheesy. They can hire the fight choreographer from this show though.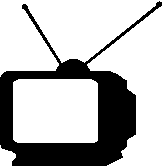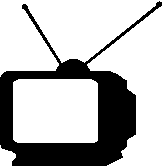 1/2
Ratings System: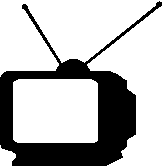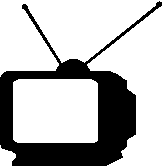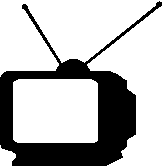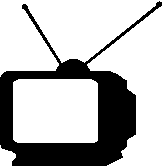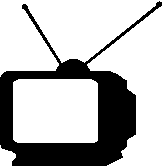 DO NOT MISS THIS SHOW!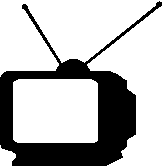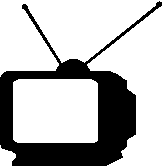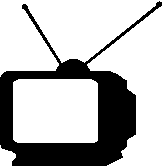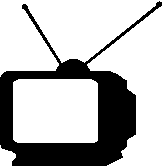 Try to catch this show every week...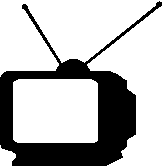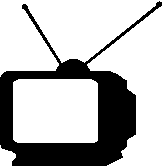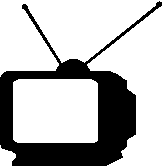 If a better show is on, tape this one...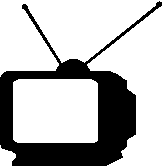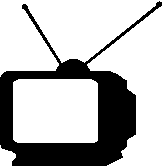 If nothing else is on, maybe this will be good...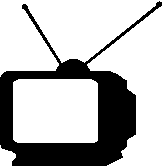 If this show is on, change the channel immediately!