Sign up below to get
the FREE Entertain Your Brain
Weekly Newsletter today!
"Windfall" Review
By Shawn McKenzie 08/24/2006
The Synopsis:
A group of 20 friends and acquaintances, some of which regularly attend "lottery parties," win $386 million in the lottery. The show focuses on a few of the winners and the drama that they all go through. The following are the plotlines of the main characters (there are more parts that I may have missed, but this is the gist of their plotlines.)
Peter (Luke Perry) & Nina Schaefer (Lana Parrilla), and Cameron (Jason Gedrick) & Beth Walsh (Sarah Wynter): The stories of these two couples are always intertwined, so that's why I'm clumping them in together. Peter was a worker in a bicycle factory, until he won the lottery, and now he owns it. Nina is a homemaker who takes care of their two daughters, Violet (Emma Prescott) and Daisy (Sarah Rose Glassman.) Cameron is a college professor who seems to be always cheating on Beth, a florist at a flower shop. One of the women that he is cheating on, at least emotionally, is his ex-girlfriend from college…Nina. She seems to harbor feelings for him as well, because she was the one who played the winning lotto numbers… 12, 9, 19, 7, and 1…that happens to be Cameron's birthday (December 9, 1971.) Before winning the lottery, Cameron had intended to move to another college, which came as a surprise to Nina. After getting back to the lotto party, Cameron and Nina kissed. Not long after winning, another woman from Cameron's past came to see him and Beth. Her name was Alisa (Nicholle Tom), and she was a former student of his who claimed that her baby James is Cameron's son, and she wanted him to support her. She turned out to be a junkie who was scamming him for drug money, but it planted the seed of doubt in Beth's head. Alisa asked Cameron to take James away, and he and Beth attempted to adopt the baby. Unfortunately, Alisa was kicked out of rehab, but before she planned to come back, she took James away and gave him to her sister. Beth still really wanted a baby though, and she is now in the process of adopting one in any way possible. Cameron and Nina made plans to leave their respective spouses, and they were going to keep it a secret for a while, but a car accident exposed their affair. Meanwhile, Peter starts having feelings for one of his business partners, Sunny van Hattem (Nikki Deloach.) Sunny started out being the 21st lottery winner (see the plotline below about Kimberly), but she used some of her winnings to invest in Peter's company. This made her part owner in Peter's company, along with Cameron (who was a reluctant partner) and slimy lawyer Dave Park (Jonathan LaPaglia; see more about him in the plotline about Sean below.) In an effort to save his company, Peter sponsored a bicycle racing champion named Colin Evett (Bradley Stryker), but when he found out that Colin had been using steroids, he dropped the racer. Colin came back later and begged Peter not to drop him by promising to quit the steroids, which Peter agreed.
Sean Mathers (D.J. Cotrona), a.k.a. Falsone: Sean is an ex-con who worked with Beth at the flower shop. Beth invited him to the lotto party, where he participated in the lotto entry. When he won, it was the beginning of his problems. He couldn't collect the money, because he couldn't use his real name. He contacts a lawyer named Zoë Reida (Sarah Jane Morris), a woman he had previously delivered flowers to, about having her claim the money for him in exchange for part of the winnings. He introduces Zoë as his girlfriend to his friends and the lotto commission, and later he seduces her. She does some research on him later, and realizes that he was involved in a murder with a friend of his named Jeremy Benzing (Channon Roe.) Zoë's lawyer, Dave Park, paid off Jeremy and told her about her offshore account for the money. She was scared of Sean, but she also had feelings for him, so she agreed to keep posing as his girlfriend. They agreed to go on a trip with the winnings, but Sean later found her place messed up and her missing. He enlisted the help of Zoë's sister Tally (Peyton List) to help find Zoë. Sean threatened Jeremy by gunpoint, but he claimed that he had nothing to do with Zoë's disappearance. Sean hired a private investigator named Eddie (Kirk B.R. Woller) to find Zoë, who finds some activity on her credit cards, indicating that she is still alive. Tally tells Sean that she had canceled all of Zoë's credit cards already, so he realized that Eddie had swindled him. Tally tells Sean that Zoë is dead and that a Russian guy (Ilia Volok) has confessed to killing her (see more about him in the plotline about Damian and Frankie below.) Both Sean and Tally are surprised that someone has been withdrawing large amounts of money out of Zoë's account. They find out that the Russian guy roughed Zoë up and robbed her, but he didn't kill her. Park had been blackmailing Sean, and he demanded his cut of the money by having some thugs beat Sean up. Sean offered Jeremy some money to prove that Zoë is alive. After Jeremy accuses both sisters of swindling him, Sean checked Tally's phone messages, which proved that Zoë had called Tally recently. He discovers Zoë is alive, but she refuses to go with him (she goes with Tally.) Tally comes back to Sean and tells him that Zoë has taken off with $10 million of the winnings, but the police later call Tally and tell her that Zoë is dead for real this time. The police question him about his connection to Zoë's death. He later discovers Tally taking off with a large bag full of money. She confesses that she was involved in Zoë's death, but it was an accident and she was scared. Sean and Tally agree to run off together with the money, but at a motel they stop at, the motel manager (Emilio Borelli) looks at Sean's "Wanted" poster and shoots him.
Damien Brunner (Jon Foster) and Frankie McMahon (Alice Greczyn): Damien is a 17-year-old who can't stand his parents, Cal (Dean Norris) and his mom (Susan Savage.) He won the lottery by giving Nina a dollar as she was buying the fateful ticket. Meanwhile, he meets Frankie, a 16-year-old girl who goes to his same school, and they are immediately attracted to one another. Frankie's separated parents, Addie (Tembi Locke), who is Beth's boss at the flower shop, and Eric (David Newsom), are fighting over the money and custody of Frankie. Since he can't collect his winnings until he is 18, Damien makes a deal with a Russian mail order bride named Galina Kokorev (Larissa Drekonja) to marry him, in exchange for some money, so that he can emancipate himself from his parents and get his money. This upsets Frankie, because she thinks that the Russian supermodel likes Damien more than her, even though he swears that it is just a business deal. After some frustrating back-and-forth, Frankie moves to New York with Addie, and Sean moves back in with his parents. He visits her in New York, but after she refuses his advances, he goes back to Galina, who seduces him. Frankie goes back to her dad Eric's house, but, thinking that she is a burglar, Eric shoots the supposed intruder non-fatally (who turns out to be Sunny.) Frankie finds out that Addie had paid Eric $200,000 to leave Frankie alone. The police arrest Damien and Galina for possible involvement in Zoë's death, but instead they arrest a Russian guy. Damien finds out that Galina had stolen money from him, but that she had nothing to do with Zoë's death. Damien and Frankie run into each other again, and Frankie apologizes for all of the drama surrounding Galina. He tells her that he is divorcing Galina, and everything becomes hunky-dory again between the two lovers. He didn't want to see Galina get deported though, so he gets her a job in Maggie's restaurant (see more about her in the plotline about Maggie below), since Galina "possesses a skill that no one else can do" (which is a stretch…but whatever.) Meanwhile, Frankie schemed to get Addie to break up with her boyfriend Marco (James Hyde) and leave New York, so that she can be with Damien again. She throws a big party to make her mother mad, which succeeds, but not in the way that she wanted. Damien drives up to New York to pick Frankie up after she has a big fight with her mother. After a road trip, Damien asks Frankie to come and live with him at his parent's house, which Addie agrees to. He then wants Galina to get the divorce papers notarized, or he will have to get lawyers involved. Later, Maggie shows Damien a videotape of Galina making out with her "cousin" Razmik (Daniel Kash.) When he confronts her, she says that Razmik hit her and wants money for a pretzel cart. When Damien confronts Razmik, he finds out that Razmik is married to a woman named Judy (Jenica Bergere), and that he didn't hit her (Judy did.) Damien gets fed up with all of the lies that Galina has told, so he kicks her out, but not before she tells him that she is pregnant. He doesn't believe her at first, but when Frankie finds a positive pregnancy test in the trash, he realizes that he may be in trouble.
Maggie Hernandez (Jaclyn DeSantis): Maggie is a nurse who uses her winnings to help people. It's in her nature to help people, so after quitting her job, she helps a woman who has no insurance receive treatment by giving her a check for $25,000. After that, she wanted to concentrate on her love life. She went on several dates, but all of them were only interested in her money. She finally met a caterer named Doug (Joel Geist) who didn't care about her money. They dated for a while, and then she bought a restaurant, named it Café Magdalena, and had Doug run it (because she believed in his cooking talents, but also to keep him from attempting to sing again, since he sucked.) She eventually went back to nursing when, after her brother Ramon (Ray Santiago) accused her of butting into his life with his now ex-gold digging fiancé Becca (Michelle Pierce), he told Maggie that she should go back to helping people.
Kimberly George (Malinda Williams): Kimberly is a 22-year-old single mother to her son Ethan (Terrence Hardy Jr.) who lived in a trailer park and worked as a pizza delivery girl. One of Peter and Nina's daughters convinced Kimberly to put a dollar into the lottery drawing, and she wrote her name on it. After winning the lottery, she moved out of the trailer park and into the same hotel that Damien was staying in. Ethan came home from school beaten up, because they thought that she was a target now…so she goes to a school meeting, whips out her checkbook, and pays for new equipment for the school, so that Ethan will have a better time there. Sunny later said that she was the twentieth winner, not Kimberly, and she had the court freeze all of the winners' assets temporarily. For some reason, no one bothered to ask Peter and Nina's daughter if she remembered the pizza lady putting in the dollar, so Peter suggested that the 20 winners give up one million each of their winnings and give it to Sunny so that they could avoid a costly legal battle. After that, Kimberly didn't do much on the show, other than convince Beth to dump the cheating Cameron.
The Review:
If you have any income at all, you know how expensive everything can be. The $20 million that the characters on NBC's "Windfall" is a lot of money, but the way they assume they are "set for life" and continue to spend gobs of money is odd.
For one thing…this show must not be set in any reality that we know of, because everyone knows that the government takes half of a lotto winner's money…so that right there means that the winners only received $10 million each (or $9 million, after Sunny's cut.)
The acting in this show is very melodramatic. I don't want to get into all of the actors, but some of them overplay their roles. For an interesting concept, the writing could have been better to give the actors more to work with. As a fan of the work of any "Beverly Hills, 90210" alum, I was disappointed at how uninteresting Perry's character was.
Some stories were interesting, while others were dull. I really didn't care about the two cheating couples, or the drama involving Sean. Damien's drama was interesting, and I can't wait to see where the story with Galina will go in the last two episodes. Kimberly was interesting at first, but she seemed to fade away. As far as Maggie goes…I kept forgetting that she existed.
"Windfall" is the first show created by writer/producers Laurie McCarthy and Gwendolyn M. Parker. Before this show, they worked together on the Joe Pantoliano CBS series "The Handler" and the "C.S.I." spin-off "C.S.I.: Miami." The two wrote the pilot, but only Laurie has been involved in some of the latter episodes. It was originally developed for FOX, but when they dropped it, NBC picked it up and re-shot some of the scenes. My mother told me that it reminded her of a CBS series from the '50s called "The Millionaire," which was an anthology show about an eccentric millionaire who instructed his secretary to deliver a one million dollar check, tax-free, to someone in need, and the drama surrounding that recipient was the basis of the stories. I think that would have been more interesting than the lives of the characters on this show. Being the only fictional show with new episodes on any broadcast network this summer, it started out with decent ratings. As people got bored with the story, the ratings started to decline. The ratings have started to slip below the average ratings for the reruns of "E.R.," the show it replaced this summer. It will finish out its 13-episode run, but it has already been confirmed that it will not be coming back for a second season. As interesting as it started out to be, I won't miss it when it ends. Money may change everything, but only good writing can keep a good show going (unless it is ABC's "According to Jim," which can survive without good writing.)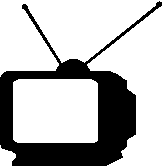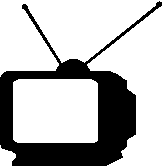 1/2
Ratings System: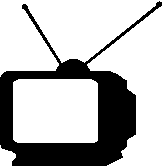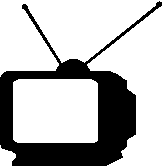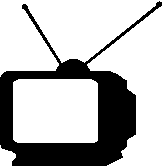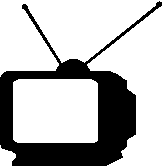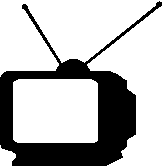 DO NOT MISS THIS SHOW!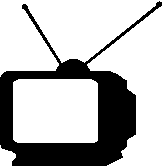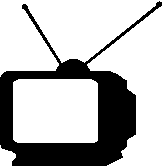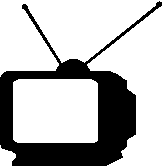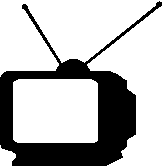 Try to catch this show every week...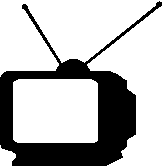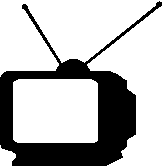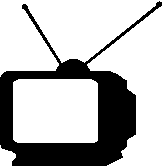 If a better show is on, tape this one...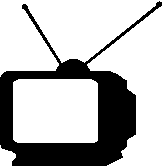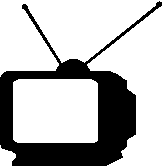 If nothing else is on, maybe this will be good...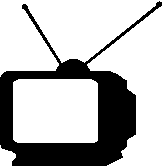 If this show is on, change the channel immediately!