Sign up below to get
the FREE Entertain Your Brain
Weekly Newsletter today!
"Love, Inc." Review
By Shawn McKenzie 12/22/2005
What is up with UPN developing these sitcoms that are just sub par? After finally bringing us the creative, critically loved ratings hit "Everybody Hates Chris," they pair it with this stupid show, "Love, Inc." Was "Chris" just a fluke, or is this really how they develop their sitcoms?
Clea Lavoy (Holly Robinson Peete) is the owner and founder of Love, Inc., a full-service dating consulting firm. "Dating" seems to be the operative word, since they are able to find dates for their clients, but the dates don't seem to lead into relationships. Everyone in this company is single. Clea herself was left by her husband of nine years, Daniel (Mel Jackson), and now she is back on the dating scene herself. She was dating a rebound guy named David Marley (former Los Angeles Laker Rick Fox) for a while, but that didn't last. It might be because David had a female roommate named Honey ("America's Next Top Model" contestant Brittany Brower), or because he was too competitive, but he seemed to just go away (he went with Honey on a model photo shoot for a few weeks, but it seems like that signaled the end of their relationship.) Denise Johnson (Busy Philipps), who I think is the second-in-command, has the best track record for finding dates for their clients, but she can't to find someone for herself. She did meet a guy whom she thought might be her soul mate named Mike Smith (Eric Winter) on the subway, but she accidentally lost his business card…though she did meet another guy on the subway again while looking for Mike named Gavin (Todd Grinnell), a history professor (it didn't work out with him though either.) Francine (Reagan Gomez-Preston) is another "wingwoman" (the term that they use to help clients who can't help themselves), and she does all of the fashion consulting for the clients. Barry (Vince Vieluf) is the staff photographer and only "wingman" on the staff, and I'm not sure how he got the job, because he is not very handsome and he is just weird in his mannerisms (he must have tons of self-confidence.) Viviana (Ion Overman) is the receptionist and another wingwoman, and she is a Latina who is also looking for a man herself because she wants to get married so that she can get her green card. These matchmakers hang out with the clients and try to find the perfect mate for them…even though they suck at finding those mates for themselves.
Andrew Secunda, a former writer on NBC's "Late Night with Conan O'Brien," created this show, and it had a good idea. Even though most people try finding love online now, some people that actually have some money use a dating service, and that premise could be ripe with funny storylines. This show messes it up by taking out the funny.
Part of why it isn't funny is the characters are either lame or stereotypical. Ever since her breakthrough role in FOX's "21 Jump Street," Peete hasn't found a role worthy of her talents. Her last role on the WB's "Like Family" was okay, but nothing special. She keeps complaining about being in her forties, which wasn't funny the first several times she had to bring it up. Philipps was lucky enough to be on one of the best TV shows of all time, NBC's "Freaks and Geeks," and she did a decent job on the WB's "Dawson's Creek," but now that she has a lead role, maybe she should go back to being a supporting character. Gomez-Preston and Overman are both over the top with their characters, with Overman being the worst at it. Why did they have to make her seeking her green card? With all of the positive and funny Latino characters on TV today, why did they have set back Latinos with this character? Vieluf is the biggest oddity though, and it's not just because he is odd. While the other characters are fairly attractive, he just isn't. Why do they only have one man on their staff anyway?
All of the characters have one thing in common…they are all single. Honestly…if I was a client of this service and I found out that these matchmakers couldn't even find love for themselves, I'd go elsewhere. Would it have been so hard to write in at least one happy character with a successful relationship? Do they think that pain and negativity must equal hilarity? It is just so predictable that all of the characters are unlucky in love. I think it would be original and possibly funny to see a completely happy and positive person dispensing love advice.
I think that the only reason why "Love, Inc." hasn't been cancelled yet is because it follows "Chris." For some reason, matchmaker shows don't last long. ABC's "Cupid" was one of the best shows that did it, but that show failed. Ditto with NBC's "Miss Match." I guess they have to be hour-long dramedies to make it (at least with critics.) As for me, this show didn't make a love connection.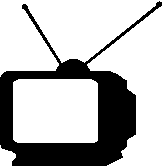 1/2
Ratings System: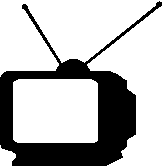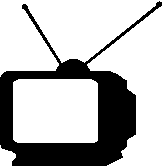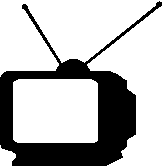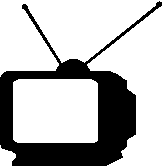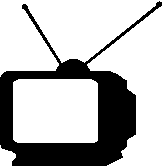 DO NOT MISS THIS SHOW!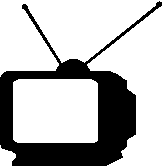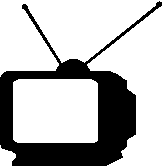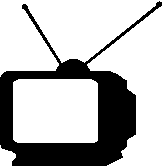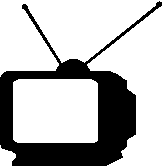 Try to catch this show every week...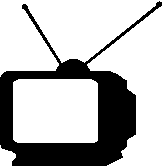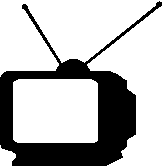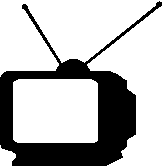 If a better show is on, tape this one...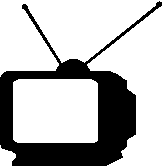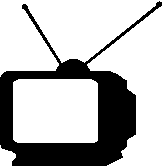 If nothing else is on, maybe this will be good...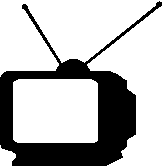 If this show is on, change the channel immediately!