Sign up below to get
the FREE Entertain Your Brain
Weekly Newsletter today!
"Starved" & "It's Always Sunny in Philadelphia" Reviews
By Shawn McKenzie 08/11/2005
I've noticed that FX seems to succeed in virtually everything they put on the air…at least critically. Their three dramas, "The Shield," "Nip/Tuck," and "Rescue Me," are getting boffo (for cable) ratings, and they are picking up slightly in the reality genre ("30 Days" didn't do gangbusters in the ratings, but it did much better than last year's "Todd TV." I liked both shows, "especially "30 Days," and I believe "Days" will earn an Emmy nomination next year.) Now the network has to concentrate on comedies. Their last foray into comedy came in the form of the 2003 John Corbett-led show "Lucky," which was loved by critics (including me), but apparently not by viewers, since it never saw a second season. Hopefully, the network can turn that around with its new Thursday comedy block of "Starved" and "It's Always Sunny in Philadelphia."
"Starved"
Even though both shows are rated TV-MA, this one is the darker and more controversial of the two. It concerns four friends who all have eating disorders. They all belong to a support group called Belt Tighteners, where the group leader (Jackie Hoffman) threatens them and calls them names. It is a shame-based organization designed to not coddle the members and possibly make them accountable for their habits. Their mantra is "It's not okay." The main character is Sam (Eric Schaeffer), an anorexic and compulsive overeater. He works as a commodities broker, and aside from the eating disorders, he is afraid of commitment as well. So much so that he will find any excuse to dump a woman who doesn't match his perfect criteria. He loves eating Nemo chocolate snack cakes, but feels guilty eating so many of them. He coats them with detergent in order to suppress the desire to eat them, but when he eventually does eat them, he's not worried that he will get sick, because, as he tells the building super (Arnold Ratner) when he witnesses Sam fishing the cake out of the trash, "The icing acts as an impenetrable barrier." He then goes and buys four more from Sanji (Gurdeep Singh), the street vendor. His other three friends don't get as much screen time as Sam, but I'm hoping to learn more about them as the series progresses. Adam Williams (Sterling K. Brown) is a buff black NYPD cop who is bulimic. He will slightly bend the law in order to feed his addiction. Dan Roundtree (Del Pentecost) is an overweight writer who keeps putting off his gastric-bypass surgery. For some reason, he would rather eat and watch sports than have sex with his wife. Billie Frasier (Laura Benanti) is an aspiring singer/songwriter who is an anorexic and a bulimic. She is also bisexual, and though she is a platonic friend to the guys, Sam has a love/hate relationship with her, and he secretly desires to be more than friends with her.
In the first episode, Sam meets Sarah (Emily Schweitz) on the subway. He finds her attractive and he flirts with her, eventually asking her out on a date. As she leaves the subway, he notices that her butt is bigger than he would like. He asks his skinny assistant Joaney (Nikki Ghisel) if a woman who is about 5'9" and weighs about 140 is fat, and Joaney confirms his reservations about Sarah. Sam wants to find the woman of his fantasies, like the woman (Rebecca Mader) in the Lady Godiva English chocolate commercial. He tries to turn Sarah into Lady Godiva though, complete with an English accent and red sneakers. Once Billie catches wind of Sam's plan, she threatens to end their friendship if he doesn't break up with her. He decides to weasel out instead by suggesting that he and Sarah should see other people, but still keep dating each other. When Sarah takes Sam up on his suggestion, he gets defensive and she dumps him by calling him a jerk (though she doesn't exactly use the word "jerk.") Meanwhile, Adam accosts a Chinese delivery guy (Dennis Lee) for his food, eats it, and accidentally throws it up all over a homeless man (Bernie Friedman.)
Schaeffer created the show, and he also executive produces, writes, and directs it. According to the official website, he refers to it as "more than semi-autobiographical." It's based on his own real-life battle with eating disorders. The show reminded me a lot of NBC's "Seinfeld," in which there are four friends who're all pretty despicable. Being that this show is a little more graphic, the despicability factor is raised a bit. Only Billie doesn't seem that bad, though she seems to feel guilty that she sleeps with many men and women without having a lasting relationship with either sex (she tends to sleep around in order to get her mind off food.)
I am a big guy myself, and I have issues with food. I am 6 feet tall, 225 pounds. While that doesn't sound too huge, it is a big turn-off to women, resulting in bad body issues. I wouldn't go to the lengths of these people, but I fight with food every day. It's true that mostly women have weight issues, but men have them as well, and since this is coming from the perspective of a guy, I can give the show a little latitude on the believability scale.
The National Eating Disorders Association is calling for a viewer and advertiser boycott of the show, but since it graphically illustrates the ugliness of eating disorders, I think that it might help people with their addictions rather than harm them. I liked how the group leader didn't pull any punches when she insulted them to get them to face their own problems honestly.
Unfortunately, if you are looking for wall-to-wall yuks, "Starved" isn't the show for you. There are many funny parts, such as the guys using Billie's food scale to weigh their manhood, but they take their disorders seriously, which doesn't translate to a lot of laughs. The last scene of the pilot ends with all four friends feeling guilty for indulging in their addictions (Sam tries to call all three friends on the phone after throwing away his Nemo snack cakes, while Adam is eating pop tarts, Dan is eating doughnuts, and Billie has just had sex with an anonymous guy.) The mixture of comedy with drama reminded me of HBO's "Sex and the City," only with food issues.
"It's Always Sunny in Philadelphia"
If "Starved" is similar to "Seinfeld," then this show is similar to NBC's "Friends." It is about four friends too, but the tone is much lighter. Charlie (Charlie Day), Mac (Rob McElhenney), and Dennis (Glenn Howerton) are three buds who live in Philadelphia and run a bar called Paddy's Irish Pub. Sweet Dee (Kaitlin Olson), Dennis's sister, bartends. All of them are slackers, and they are always close to losing their bar. Dee is the most sensible of the bunch, but she has problem finding the right kind of guy.
In the first episode, Dee brings a black friend from her acting class over to see the bar. She is interested in Terrell Jenkins (Malcolm Barrett), her friend, romantically, but she hopes that the guys won't be weird about it. Of course, they become very weird, and they make all sorts of assumptions. When Terrell sits down and has a beer with them, Mac confuses the words "brotha" and "sista" with "brother" and "sister." They do find out that he is a promoter who recently packed 400 people into a venue. They were mostly college kids who went to Temple University, where Terrell's "sister" goes to school. The next morning, the guys have coffee at a local coffee shop and they decide to hire Terrell to promote the bar. While discussing it, Charlie accidentally says something that would be considered racist, and the waitress (Mary Elizabeth Ellis), a woman that he has a crush on, overhears it. She reacts with disgust, so Charlie and Mac decide visit Temple to meet some black people to prove that they aren't racist. Karen (Ugenita Prevost), a student in the recreational room, sets them up with a game of dominoes, and they have a great time. As they leave, Janell (Telisha Shaw), another hot black student, gives Charlie her number. He throws it away at first (because he is still hung up about the waitress), but Mac convinces Charlie to go out with Janell to prove that he isn't racist. That night, Terell comes through for the guys by packing the bar full of patrons. They find it odd that all of the patrons are guys, and then they soon find out why. Mac's cousin Brett (Ian MacKinnon), who is one of the patrons, tells them that they are running the hottest gay bar in Philadelphia. Dee finds out that Terrell is gay too, and tells him that the guys aren't happy that he turned Paddy's into a gay bar. The guys aren't too broken up about it though…especially when the money rolls in. They decide to turn it into a gay bar, even though Mac and Dee still have reservations. Dee has Mac get Dennis drunk, and he puts Dennis in a bed with a blonde transvestite. Dennis decides that he doesn't want it to be a gay bar anymore, and he tells Terrell that he wants him to stop trying to convert it. Meanwhile, Charlie goes on his date with Janell to the coffee shop, and he stupidly tells the waitress that he has a crush on that they should go out sometime, since he has proven that he isn't racist. The waitress tells Janell what Charlie said, and Janell punches him. Later, Dee brings Janell around to see the bar. Janell runs into her "brother" there…Terrell.
The three male stars of the show came up with it when they were frustrated with the lack of acting roles. McElhenney wrote a pilot with Day and Howerton, but McElhenney gets the "creator" credit. They called it "It's Always Sunny on TV," and they shot it on a digital camera for less than $200. FX ordered seven episodes, and the rest is history. The characters are neurotic, but they aren't quite as pretty as the gang on "Friends." Actually, as a group, they are collectively like Larry David from HBO's "Curb Your Enthusiasm," wherein they get in scrapes that sort of work themselves out. I wasn't sent a preview tape of future episodes, but I heard that Mac and David go to an anti-abortion rally in order to meet women in the second episode, while Charlie finds out that he might be a father. The week after that, the guys decide to relax their policy of carding underage drinkers, and the bar becomes a favorite hangout amongst high school kids. Unlike "Starved," this show is just in it for the laughs, and there isn't even a spec of dramatic moments. No subject seems too taboo, but "It's Always Sunny in Philadelphia" somehow makes the controversial issues funny. I'll be curious how the abortion issue is handled, but if it is as good as the racism issue in the pilot, I'll be hooked.
While I had little problems with both of FX's Thursday comedies, they are both a breath of fresh air. I'm hoping that the ratings will persuade FX to make more episodes of both shows and develop more comedies like them that are for adults and that manage to stir up controversy. Otherwise, we may have to live with more sub par sitcoms that don't even make you smile.
"Starved":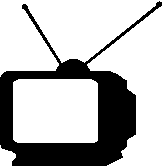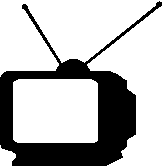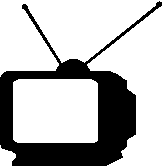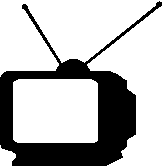 1/2
"It's Always Sunny in Philadelphia":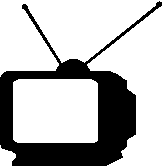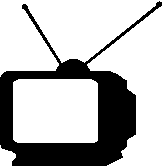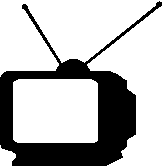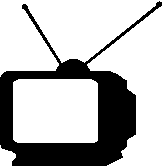 1/2
Ratings System: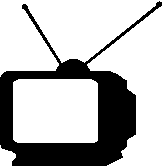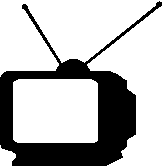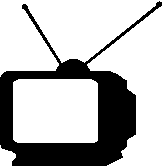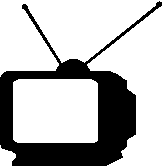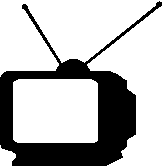 DO NOT MISS THIS SHOW!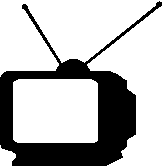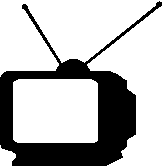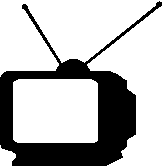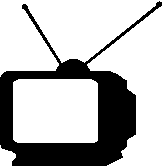 Try to catch this show every week...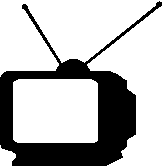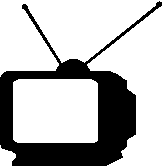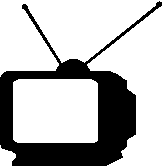 If a better show is on, tape this one...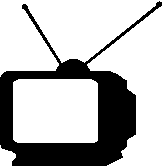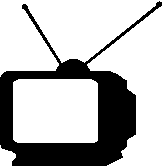 If nothing else is on, maybe this will be good...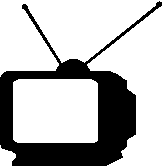 If this show is on, change the channel immediately!