Sign up below to get
the FREE Entertain Your Brain
Weekly Newsletter today!
"In Justice" Review
By Shawn McKenzie 01/02/2006
It's midseason time now, and we get a new batch of shows to replace the old ones that the networks had cancelled. First off is ABC's Friday night procedural, "In Justice." It is a show that starts with a decent idea, but it isn't executed well…at least based on the first episode.
David Swain (Kyle MacLachlan) was a corporate attorney from Oakland, California, who charged his clients $650 an hour for his services. Now he leads a self-funded non-profit organization called the National Justice Project (NJP), of which he spent $5 million on a rundown hotel and set up shop there. The NJP focuses on cases in which an innocent person has been wrongly convicted of a crime…whether it's due to sloppy police work, false testimony, and/or biased juries. They go back and try to correct an injustice. David has dubious ethics, but he always gets the job done. He is still a corporate attorney, but he doesn't find it nearly as exciting as his NJP work. He won't take on gangbangers or death row inmates, but he will take on cases that he feels are worth taking on. His chief investigator, Charles Conti (Jason O'Mara), is a former cop who's willing to put up with Swain's unconventional behavior in order to get the job done. He was formerly married to Charlotte Watkins (Rebecca Pidgeon), a prosecutor in the D.A.'s office, but she plans to remarry, so they have to get an annulment from the Catholic Church by pretending that Charles was unfaithful. Sonya Quintano (Marisol Nichols) is an associate investigator who started with the NJP after the organization helped her free her brother from a crime in which he was wrongfully accused. She is the newest associate to the NJP, but she has been an attorney for six years. Jon Lemonick (Daniel Cosgrove) and Brianna (Constance Zimmer) are two other associate investigators, but not much is known about their personal lives yet. Sondra Meese (Sabra Williams) is the NJP's sound engineer for when they need to examine recordings, like 911 calls. Every episode starts out with a brief recap of what the original jury believed in the case of the week the first time around.
In the "preview" episode (the pilot episode will actually be aired second in its regular timeslot), David defends a 32-year-old former drug addict named Jane McDermott (Marin Hinkle.) In 1995 in Berkeley, California, Jane was convicted for murdering her father, a Laundromat owner named Henry (Harry Johnson), and she is now serving 20 years to life for first-degree murder. She of course claims her innocence, and David does what he can to get her out of jail. She was a junkie who had broken into Henry's house two days before the murder and had stolen $5,000, but she didn't have a gun (she used a brick to break in) and she certainly didn't shoot him. Her brother, Andrew (Ben Messmer), thinks that she did the crime. They find out that Henry and Andrew had been fighting about $30,000 missing from the till, and Andrew thinks that it was to pay off gambling debts. It is later found out that Henry was paying child support to Eileen DeBrizzi, his secretary with whom he had an affair and fathered their daughter, Lisa (Frankie Ingrassia.) Lisa looked like Jane back then, and that is why the neighbor witness identified the wrong suspect originally. Lisa had confronted Henry about him stopping the child support checks and she shot him when he went to call 911 to report an intruder. Jane was freed, and Jane and Andrew made up.
I like the idea of them doing a reverse version of CBS's "Cold Case" where they free people in old cases instead of convict them, but maybe it's just the scripts that are a little hokey. The husband-and-wife team of Robert and Michelle King created this show, and this is the first one for them, but Robert had previously written some screenplays for some really bad movies, like 1995's Cutthroat Island and 2000's Vertical Limit. Neither have anything in their backgrounds to suggest that this would be a credible show. As for this episode…do you honestly think that the Berkeley Police department would have been this ineffective in their investigation? They only had a witness testimony to stand on, and even though Jane explained that she broke in using a brick, it took actually took Sonya to look for it.
MacLachlan is supposed to be the personality of the show, but his character is just annoying. Actually, I've never been a big fan of his…including his breakout role as Special Agent Dale Cooper on ABC's "Twin Peaks." His eccentric personality on this show isn't as good as the "eccentric personalities" on other ABC shows, like William Shatner on "Boston Legal" or Timothy Daly on the unjustly cancelled "Eyes." I can't get a beat on the other characters (though we did get a peak into O'Mara's life.) I'm actually looking foreword to getting to know more about Zimmer's character, since she has been a favorite of mine ever since I saw her on NBC's "Good Morning, Miami" and later on CBS's "Joan of Arcadia."
"In Justice" is not a great way to start the 2005-2006 midseason, but it could be worse. It did decently in the ratings, but part of that might be because it premiered on Sunday night following a recap episode of "Desperate Housewives" and it pre-empted the vastly more superior "Grey's Anatomy." When it settles into its regular timeslot on Fridays, it will have to compete against another infinitely better show, CBS's hit suburban crime drama "Close to Home." Maybe it will get better as time goes by (I usually give a show two or three chances before I write it off), but so far, I'm not impressed. After the pilot episode airs, maybe I'll understand the background of the characters a little better and I'll give it the justice it deserves.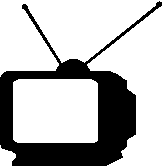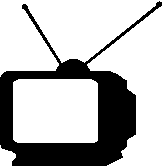 1/2
Ratings System: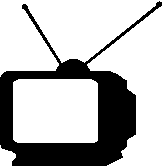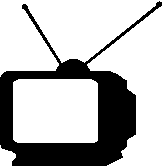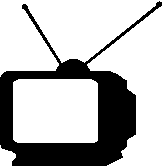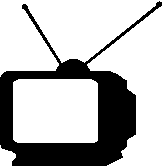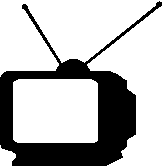 DO NOT MISS THIS SHOW!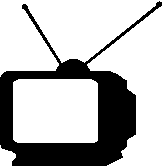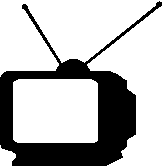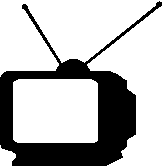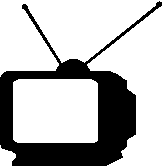 Try to catch this show every week...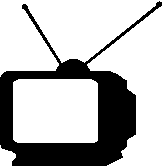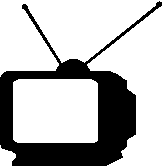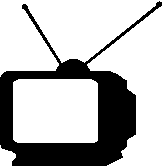 If a better show is on, tape this one...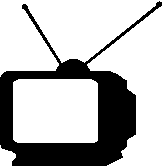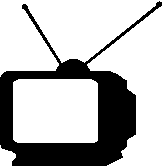 If nothing else is on, maybe this will be good...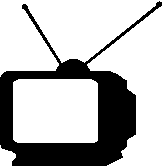 If this show is on, change the channel immediately!