Sign up below to get
the FREE Entertain Your Brain
Weekly Newsletter today!
"The Loop" Review
By Shawn McKenzie 04/24/2006
Just like not all computer animated movies aren't funny, there are cases when single camera, no laugh-track sitcoms can be just as bad as the traditional ones. While I laughed occasionally watching FOX's "The Loop," I seriously doubt that it will replace the hole in my heart that is "Arrested Development."
Sam Sullivan (Bret Harrison) is the youngest executive at the corporate headquarters of a major airline in Chicago named TransAlliance Airways, and he is the first of his friends to get a real job. Since he is still young, the 24-year-old must find a way to mix his career life and his party life with his three roommates. One roommate, Sully (Eric Christian Olsen), is Sam's older and wilder screw-up brother, who is a slacker that goes through about as many new jobs as he does new women. Roommate Piper (Amanda Loncar) is a medical student, and Sam's college pal whom he met in their freshman year. He has had a crush on her for the longest time, even though she has a longtime long-distance boyfriend named Marco Piñero (David Walton.) Fortunately, Piper has no interest whatsoever in Derek Tricolli (Ian Reed Kesler), a rich jerk whom always hangs around their local hangout. Roommate Lizzy (Sarah Mason), a blonde who tends bar at their hangout, doesn't realize that she usually gets whatever she wants because of her looks. The roommates also have a dog that is named Beckman. At work, Sam has to deal with a few people who test his patience. His cranky boss Russ MacDonald (Philip Baker Hall), who has a gay son named Keith (Adam Brody) and whom keeps calling Sam "Thesis," is always looking for ways to keep the youngster on his toes. His 48-year-old colleague Meryl (Mimi Rogers) constantly makes sexual advances towards him in not-so-subtle ways. His overqualified and bitter secretary Darcy (Joy Osmanski), who is a MIT grad and the same age as Sam, always brings these facts up…including the fact that she was fourth in her class (the other three work for NASA.) Sam hopes that he can turn his best friendship with Piper into romance, though she seems not to realize how hard he has been trying. It's also amazing that he hasn't been fired yet because of his late night partying (it might be because he seems to come up with a big idea at the last minute at the end of every episode.)
I've been in love with FOX scripted shows overall in the last few years (mostly in the dramatic realm.) Almost all of the single camera, no laugh-track sitcoms that they have developed has been great. The benchmark of those shows has been "Arrested," and every show that followed has had to live up to its standard.
I've noticed that in order to have a successful one of these type of sitcoms, you must have a great ensemble cast. This show suffers from a not-so-great one. While lead Harrison is funny, he had the responsibility to carry the funny when the lesser actors dropped the ball. Before I mention the ones most at fault, I will give kudos who did manage to be funny. Hall is the highlight of the show. While his character is one of the most unrealistic boss characters I've ever seen, he managed to have the most "zingers." Rogers is funny, but her inappropriate sexual advances would have gotten her in a sexual harassment suit in the real world (I wouldn't have brought it on, because she is hot for a woman in her late forties.) Olsen wasn't the funniest one on this show (as a matter of fact, he was sometimes annoying playing the clichéd slacker brother), but he had his moments. Newcomer Osmanski had a very small role, but I look forward to seeing her in future higher profile roles. Now we get to the two female roommates. Loncar had potential, but I really didn't see the reason that her character was so desirable for Sam (other than the obvious fact that she is hot.) Mason was the worst one on the show. Playing the clichéd dumb blonde was never funny here. I was checking out her filmography and I remembered that she also played another clichéd dumb blonde on the sub par FOX sitcom "Quintuplets." Maybe she should shake things up next time and play a genius on her next project.
Speaking of filmographies, I checked out the ones on "The Loop" creators Pam Brady and Will Gluck. Brady has been behind the scenes on several Trey Parker/Matt Stone projects, including both the "South Park" TV show and the 1999 movie, and the 2004 movie Team America: World Police. Her biggest misstep would be the awful Luis Guzmán FOX show "Luis." While this show isn't her biggest failure, it is near the bottom. Gluck has his share of successes, but he has had more failures than Brady has. His successes are NBC's "The John Larroquette Show," the WB's "Grosse Pointe," and, of course…FOX's "Andy Richter Controls the Universe" (remember…"success" is a relative term. For me, it is whether I myself liked it.) His failures would be NBC's "The Fighting Fitzgeralds," NBC's "A.U.S.A.," and "Luis" as well. While I would miss the antics of Hall, Rogers, and Osmanski…if this show were canceled, I would not be sad to see it fly into the abyss.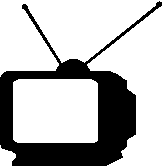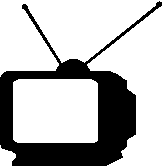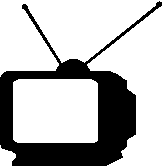 Ratings System: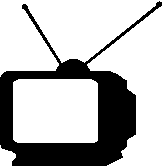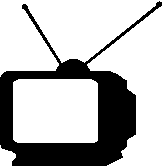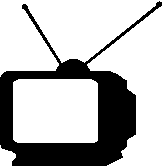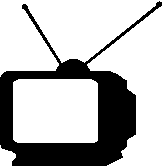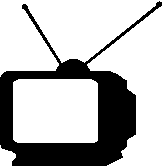 DO NOT MISS THIS SHOW!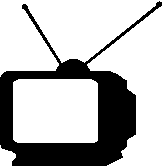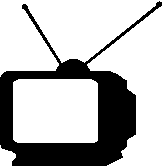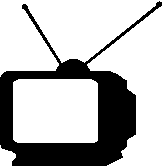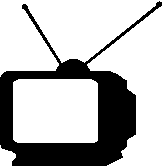 Try to catch this show every week...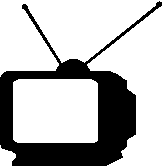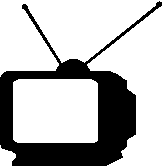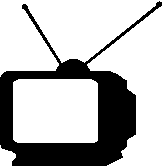 If a better show is on, tape this one...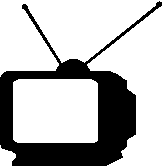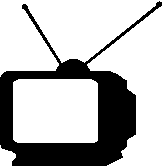 If nothing else is on, maybe this will be good...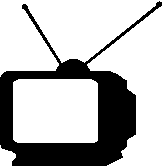 If this show is on, change the channel immediately!