Sign up below to get
the FREE Entertain Your Brain
Weekly Newsletter today!
"Reunion" Review
By Shawn McKenzie 09/10/2005
What is up with FOX and these shows that look like they won't go beyond a first season? Along with "Prison Break," "Reunion" is another show with a story that will be rolled out over the course of a single season. After watching the pilot episode, I will be really ticked if FOX cancels it…because I want to know what happens in the end!
Here is the concept: Five friends reunite at the funeral for a sixth friend, who has been killed by another friend. The audience has no idea who was killed, or who did the killing. Each episode will tell a story about these six friends and how they came to where they are today, starting in the year 1986.
The pilot episode opens with a funeral service for "the deceased," and someone named Alger Jamison (P.J. Byrne) is eulogizing this person. He talks about six friends who were inseparable during high school (Alger was a fellow high school student in their year himself.) They all lived in Bedford, New York, and graduated from Bedford High in 1986. Carla Holland (Chyler Leigh) is pulled aside by a NYPD detective named Kenny Marjorino (Mathew St. Patrick) and asks if he can question her about the murder. Back at the station house, she begins to tell her story (obviously she is not the one who is "the deceased.")
It all starts with a graduation party in the summer of 1986. The six friends are: Jenna Moretti (Amanda Righetti), Will Malloy (Will Estes), Aaron Grover (Dave Annable), Carla Noll (Holland is her married name in the present), Craig Brewster (Sean Faris), and Samantha "Sam" Carlton (Alexa Davalos.) Craig and Sam are boyfriend and girlfriend, though at one point they had been broken up. It was during this breakup period that Sam had slept with Craig's best friend Will. Craig is a rich kid, and Will is the son of a landscaper, so it is a clash of cultures. Unfortunately, after having taken the latest of several pregnancy tests, Sam has found out that she is pregnant…and she's pretty sure that the baby's father is Will. She tells this to Carla, who doesn't know how to help her. Carla has other love matters on her mind though. She is the best "girl friend" of Aaron, but she would like to be more, though she doesn't know how to tell him. Aaron is in love with Jenna anyway, and he doesn't understand why she has a crush on her English teacher named Eric McManus (Cameron Bancroft.) On this night, Craig possibly curses them all by declaring, "May everything always stay as perfect as it is right now."
It of course does not stay perfect. Later that night, Craig and Will go on a beer run in Craig's dad Russell's (Gregory Harrison) Porsche, with Craig behind the wheel. A truck plows into the passenger side, landing Will in the hospital. The police were about to arrest Craig, since his blood alcohol content was above the legal limit, but Will tells them that he was the one behind the wheel. Since Will's B.A.C. was below the legal limit, Craig figures that Will will just get off with probation. The next day, after being released from the hospital, Will goes to a diner with his friends, where he is arrested for the death of the other driver, who had died of internal bleeding. Russell posts Will's bail and offers to pay for Will's defense. He figures, as Craig did, that the judge will just give him a slap on the wrist. On the day Will is sentenced, the judge rejects the plea of a fine and community service, and instead sentences him to a year in jail. Craig tells Sam about Will's cover-up for him, and that he feels guilty about it. He also gives her a promise ring. Will later tells Sam that he loves her, but that he has to stick with the story now, because perjury would be a worse offense. Earlier, she had told him that the pregnancy was just a false alarm, when in reality, she has decided to have the baby (this is after she had set up an appointment to have an abortion.) Will pines for Sam at the end of the episode in his jail cell.
There are a few subplots along the way though in the episode. Jenna sees Eric at a party being thrown by Craig. As she is about to leave with him, Aaron drunkenly accuses Eric of sleeping with all of his students. This ticks Jenna off, and she calls Aaron an angry virgin. Jenna comes over to Aaron's house later and apologizes, saying that she didn't end up sleeping with Eric. They kiss, and it looks like they are about to have sex. Carla picks the wrong time to show up at Aaron's house though, and she sees Aaron and Jenna kissing on the couch. She later cries to her widowed pharmacy owner father (Tom Irwin) that everyone is moving on with their lives except for her. She decides to go with Sam to London. Sam is going because she has accepted a scholarship there, and she plans to have her baby in London, which means that she will be leaving Craig. Aaron (who goes to MIT in Boston) and Jenna (who goes to New York City to become a Broadway actress) go their separate ways, Craig goes off to Brown University alone, and Will starts his year in jail (since he won't get to use his scholarship to Hopkins.) The previews for the 1987 episode show Will being released from prison and confronting Craig along with his cellmate, Aaron accusing Jenna of sleeping with another guy, Sam regretting that she had the baby, and Carla getting rid of a gun.
While it is frustrating that we don't get to find out who was killed or who did the killing, I found out a couple of things during my research for this show. In an interview given to TVGuide.com, creator/executive producer Jon Harmon Feldman said that we would find out the identity of the deceased not too far into the season. The killer will most likely be found out in the season finale. Feldman also said that, if the show were to be renewed for a second season, he would use one of the original characters to transition to a new group of friends who would tell their story over the course of 20 years.
I love the gimmick of the show, and the actors performing in it have done a great job so far. While it's fairly obvious that none of these actors are 18 years old in the pilot episode, they are age appropriate to be believable over the season's 20 year period. The two actors out of the original six friends who are the most recognizable are Estes and Leigh. Estes played J.J. Pryor on NBC's "American Dreams," and it looks like he is playing another character living in the past that gets a woman pregnant. Leigh is probably most famous for having appeared in more failed FOX TV shows than any other actress I can think of. She was in the awful "That '80s Show," the forgettable "Girls Club," and guest-starred in an episode of "North Shore." She has also starred in failed shows appearing on both the WB and ABC, and she was a cast member briefly on ABC's "The Practice." On the flipside, she did play Janey Briggs, the hottie who was a considered a nerd because she wore glasses and a ponytail, in the 2001 cult classic Not Another Teen Movie (ironically, she plays another character in this show who pretends to be flat-chested and ugly, and yet is actually still hot.) The rest of the cast do their jobs well, with Faris being a combination of a young Tom Cruise facially and '80s era Don Johnson style-wise. I liked him in the short-lived ABC drama "life as we know it," and he is good here. The only subplot I'm not crazy about is the love triangle between Carla, Aaron, and Jenna. I know that love triangles have been around for ages, but they are tiring.
Aside from the six friends, St. Patrick plays another cop again after already ending his tenure on HBO's "Six Feet Under." He is only in it briefly, but I have a feeling that he will be a major presence in the show.
The music and pop culture references are great. The theme song seems to be The Bangles' "Hazy Shade of Winter"…or at least that's the song that plays during all of the promos (the song actually came out in 1987 and was on the soundtrack for the movie Less Than Zero.) Other songs that match the pilot episode continuity-wise are Madonna's "Papa Don't Preach" (from 1986), Simple Minds' "Don't You (Forget About Me)" (from 1985), Dream Academy's "Life in a Northern Town" (also from 1985), Bonnie Tyler's "Total Eclipse of the Heart" (from 1983), Cyndi Lauper's "Time After Time" (from 1984), and Mister Mister's "Broken Wings" (1985 again.) I'm sorry…but I am a hardcore geek when it comes to musical continuity! The pop culture references were slightly gratuitous, such as Alger using his new Super 8 video camera and Aaron claiming that Wham was the next Beatles, but I know that I talk to my friends all the time about pop culture, so it's not that hard to believe that these characters should be doing it as well.
As I said before, I hope that FOX sticks with "Reunion." In the past, FOX has had a nasty habit of developing some great shows…only to schedule them in horrible slots and then canceling them. If they were determined to put it on Thursdays, I'm glad that they did the smart thing and premiered it early, giving the show at least two weeks to compete before Premiere Week (Sept. 19-25) starts. According to the overnight figures, the pilot episode did decently, so I hope that people will be hooked soon and save this show. It will be going up against returning favorites "C.S.I.: Crime Scene Investigation" on CBS, "The Apprentice" on NBC, and "Everwood" on the WB, not to mention the new remake of "The Night Stalker" on ABC and the Busy Philipps/Holly Robinson Peete sitcom "Love, Inc." (paired with the second season of the spin-off "Cuts") on UPN. As for me, I'll be attending this reunion on a weekly basis.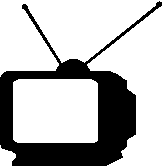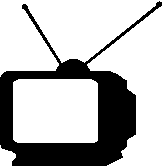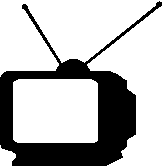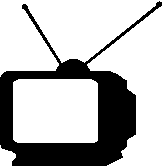 1/2
Ratings System: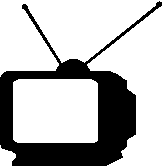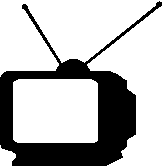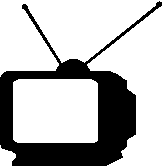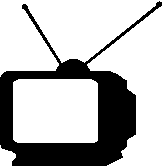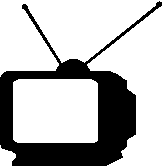 DO NOT MISS THIS SHOW!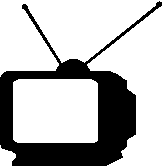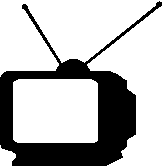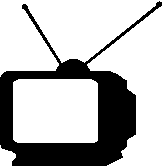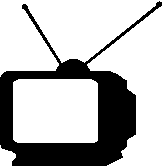 Try to catch this show every week...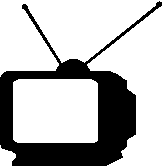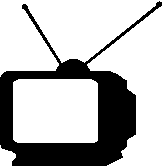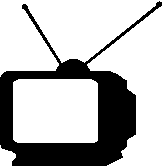 If a better show is on, tape this one...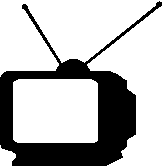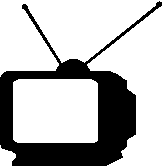 If nothing else is on, maybe this will be good...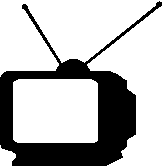 If this show is on, change the channel immediately!