Sign up below to get
the FREE Entertain Your Brain
Weekly Newsletter today!
"Supernatural" Review
By Shawn McKenzie 09/11/2005
Ever since ABC's "Lost" and NBC's "Medium" revived the supernatural/sci-fi genre, the networks have been scrambling to come up with the next big otherworldly hit. The WB has actually been doing that for years though. They started out with "Buffy the Vampire Slayer" in 1997, followed by "Charmed" a year later, and finally with "Smallville" in 2001. Even though I liked it, they stumbled with "Birds of Prey" in 2002, and from then on, it was all about teen dramas, like "One Tree Hill" and "Summerland." The network is going back to sci-fi again now, starting with "Supernatural," and even though the faces are a little too pretty, it genuinely has some scares.
Twenty-two years ago, John (Jeffrey Dean Morgan) and Mary Winchester (Samantha Smith) were a happy couple from Lawrence, Kansas. They had two young boys named Dean and baby Sam. One night, Mary puts Sam in his crib and goes to bed. Sam makes some fussy noises on the baby monitor, and it awakens her. She heads to Sam's room, where she sees a shadowy figure that she thinks is John standing over the crib. The figure shushes her, and she starts heading back to bed. The hall light flickers and she taps on it, trying to get it to light up solid again. She then hears the sound of the TV downstairs. She looks, and she sees John asleep in the chair in front of the TV. Panicked, she runs back to Sam's room, where John awakens to the sound of Mary screaming. He rushes to Sam's room, and sees that Sam is fine. Suddenly, little drops of blood fall down around the crib. John looks up, and he sees Mary looking dead and hanging from the ceiling, with a big bloody gash around her waist. Suddenly, her body explodes into flames. John takes Sam and gives him to Dean to take out of the house. John tries to save Mary, but it's too late.
Flash forward to the present. Twenty-two-year-old Sam (Jared Padalecki) is going to Stanford University after having aced his L-SATs. He has an interview on Monday to apply for law school, and his girlfriend Jessica (Adrianne Palicki) is very supportive of him. That night, after a Halloween party, Sam wakes up to hear some sounds coming from the other room. He checks it out, and he ends up getting in a struggle with the stranger. It turns out to be 26-year-old Dean (Jensen Ackles), whom Sam hasn't seen in four years. He has come back to let Sam know that John has been missing for three weeks on a "hunting trip." Jessica takes him literally, but what Dean means is that John has been hunting for more clues to explain the mysterious death of Mary. Apparently, they have been trained as warriors for this all of their lives, but Sam doesn't want to do it anymore. He was too young to remember Mary's death, but Dean is still haunted by it.
John was investigating the disappearance of ten single males over the past 20 years on the same stretch of road in Jericho, California. Dean plays a phone message from John on a tape recorder warning Dean to be careful. He cleaned up the message and it came back with a woman's voice saying, "I can never go home again." Sam finds it weird, but even though he has misgivings, he agrees to go out on the road with Dean in his 1967 Chevy Impala to look for John…as long as he is back by Monday.
That night, an eleventh victim named Troy (Ross Kohn) is driving down the road. He is talking to his girlfriend Amy (Elizabeth Bond) on his cell when he sees the Lady in White (Sarah Shahi.) He picks her up, and she says that she lives at the end of Breckenridge Road. She asks him if he will come home with her, and he doesn't hesitate. Once he gets her home to her place that appears to be abandoned, she disappears. He investigates, and something freaks him out. He drives away fast, but the Lady in White is in the back seat. He crashes through a closed bridge, stops, and is brutally killed inside the car.
Posing as Federal Marshals, Dean and Sam find out about Troy's relationship with Amy. They speak with Amy and her friend Rachel (Miriam Korn), who tells them about a local legend. A woman named Constance Welch was murdered in 1981 on Centennial Highway, but her spirit is still out there. She hitchhikes, and whoever picks her up disappears forever. They do some research and find out that Constance wasn't murdered, but had actually committed suicide after drowning her two kids. They go back to the bridge, where they are almost run over by Constance's spirit in their own car. They end up going to the same motel that John had rented for a month and they find all of John's research, including the name and a picture of Constance's husband, Joseph (Steve Railsback.) Dean is arrested, but the police officer gives him John's journal, which Dean steals as he breaks out of the police station. Combined with John's journal and some surprising revelations by Joseph, Dean and Sam try to find out the mystery behind the Lady in White and possibly find John. Let's just say that Sam probably won't be making his law school interview.
Padalecki and Ackles are decent actors, but they are just a little too perfect looking. Padalecki has tried to break out into other roles, such as a victim in the horror remake House of Wax and as another victim in the upcoming horror movie Cry_Wolf, but he will always be Dean from "The Gilmore Girls." Ackles is a little more believable, only because his former character of Jason Teague on "Smallville" comes from the same genre.
Creator/executive producer Eric Kripke has developed a show that is much better than his last WB venture, "Tarzan." "Supernatural" made me jump a couple of times, but it's probably because I'm not used to seeing frightening things on TV, much less on the WB. This combination of FOX's "The X-Files" and CBS's "Route 66" will be interesting to watch, and it's a welcome back to the horror/sci-fi genre that has been on short supply for a few years.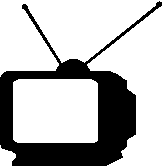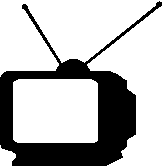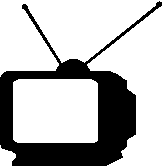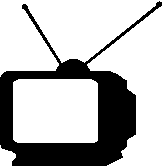 Ratings System: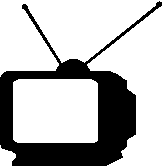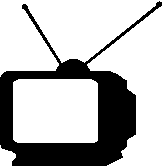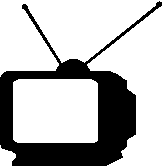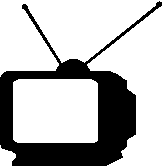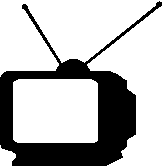 DO NOT MISS THIS SHOW!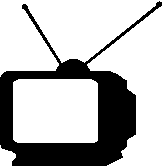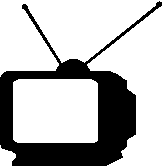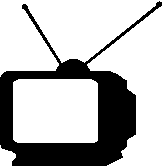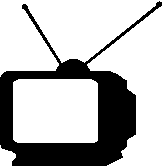 Try to catch this show every week...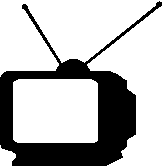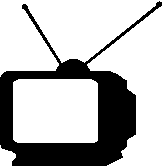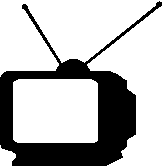 If a better show is on, tape this one...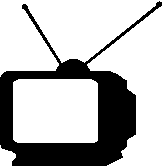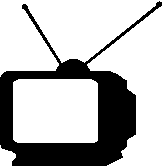 If nothing else is on, maybe this will be good...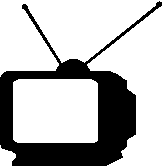 If this show is on, change the channel immediately!