Sign up below to get
the FREE Entertain Your Brain
Weekly Newsletter today!
"Vanished" Review
By Shawn McKenzie 08/27/2006
The Synopsis:
Sara Collins (Joanne Kelly) is the stunning young wife of notable Republican Georgia Senator Jeffrey Collins (John Allen Nelson) who is a well-loved elementary school teacher. As the show opens, she is talking to someone on the phone in their estate in the Buckhead suburb of Atlanta. Jeffrey arrives, and she has something to tell him. Before she can say what she has to say, Jeffrey's aide, JT Morse (Joseph C. Phillips), arrives, and he escorts them to the Biltmore Hotel to go to a benefit honoring Sara's work with the Begin Right educational charity. While at the benefit, Becky Javitz (Kerris Dorsey), one of Sara's students, and her mom (Jenna Morse) approach Sara to thank her for her charity work. Becky gives Sara a macaroni necklace (Sara had been given a diamond necklace earlier that evening by Jeffrey) as a thank you present. Right after receiving the macaroni necklace, a concierge with a goatee named Mark Valera (Brandon Quinn) tells her that she has an urgent phone call on one of the courtesy phones. Her stepson Max (John Patrick Amedori) automatically assumes that the phone call is from his defiant sister Marcy (Margarita Levieva), a girl who has had a falling out with Sara recently (they don't reveal reasons behind "the falling out" in the first episode.) Marcy has been dating a 23-year-old guy named Ben Wilson (Christopher Egan), with whom she plans to elope to Miami very soon. While Sara is away, Deputy Attorney General Robert Rubia (Michael Harney) accosts Jeffrey about voting with the President on his choice of a Supreme Court confirmation. While talking to Rubia, Nancy (Deena Dill), Sara's friend, tells Jeffrey that Sara is missing. Jeffrey asks the head concierge (Seth William Meier) if he has seen Sara or "the concierge with the goatee," and he says that he hasn't seen the guy (plus he says that concierges aren't allowed to have facial hair anyway.) Jeffrey finds the macaroni necklace outside the front door and he calls the authorities in. Meanwhile, we see a flashback of a tragic event in the life of FBI Agent Graham Kelton (Gale Harold.) Six months ago, he was involved in attempting to rescue Nathan Miller (Trip Randall), a 12-year-old boy who had been kidnapped and was held for ransom by Nathan's kidnapper (Rick Cramer.) A sniper took out the kidnapper, but unfortunately, it made the kidnapper release the dead man's switch of the bomb strapped to Nathan. Nathan was killed, and Kelton has been haunted about it ever since. Back in the present, Kelton is watching his daughter Inez (Ashlyn Sanchez) as she prepares for her Holy Communion. While he talks to Father Moyer (Don McManus), he receives a call on his cell from his boss, Supervisor Kyle Torres (Carlos Gómez; Esai Morales will take over as Kelton's boss Kyle Tyner in the second episode) that Sara has been possibly abducted and he needs Kelton to take the lead on the case. In another part of town, WCN reporter Judy Nash (Rebecca Gayheart) is fooling around with her boyfriend/cameraman Adam Putnum (Robert Hoffman) when she sees a news report about Sara's disappearance. She calls her boss Mel and demands to be put on the story. Kelton arrives at the Biltmore and meets up with fellow agent Lin Mei (Ming-Na.) He questions Jeffrey and searches for the prints left by Valera, but Mei tells him that she has gotten word that Marcy is missing. Of course, Marcy is not missing…she is just fooling around with Ben, who is first introduced being suspicious by stashing a bloody sweatshirt and a bagful of money (which Marcy later discovers, but doesn't tell Ben about it; she discards it afterward while Ben is sleeping), in a house in the suburb of Chamblee. The S.W.A.T. team breaks in and arrests Ben, who is later released. Mei calls Kelton and tells him that she has found a pregnancy test in Sara's bathroom. The team is then put on the trail of Jeffrey's ex-wife Jessica Nevins (Penelope Ann Miller), with who met Sara earlier in the day. They had supposedly never met each other before, but they find ATM camera footage that showed Sara and Jessica meeting in a café (Jessica was supposed to be in Europe.) A mysterious man in a black sedan takes pictures of the agents standing outside of the café. The agents also find a carjacker who didn't realize that he had the dead body of Valera in the trunk. Valera had the number "9" tattooed on his hand postmortem. Also, Sara's parents, Mr. and Mrs. Jerome (Randy Oglesby and Robin Pearson Rose), tells Kelton that she couldn't have been pregnant, because she had endometriosis and couldn't conceive. Judy discovers a missing persons report on Sara from twelve years ago that occurred in Florida, but there was no news story of her disappearance back then. She confronts Sara's parents, who tell her that they received an urgent voicemail from their daughter about Jeffrey, but she disappeared before they could call her back. Mei discovers that Jessica is staying at the Biltmore, and they find some of Sara's hair, indicating that there may have been a struggle. FBI Ballistics find the owner of the gun that killed Valera, and they go to the suspect's house, where they find the body of Amanda McNeal, Atlanta mayor Curtis McNeal's wife. Amanda went missing ten years earlier, but it appeared that she had been frozen in ice post-mortem. The body is clutching a prayer card of St. Nathan (remember…Nathan is the kid who blew up in Kelton's past) with "9:29" written on it. Max emails his mother Jessica and tells her that Jeffrey now knows that she isn't in Europe. The episode ends in a bar with a man from Sara's past, Peter Manning (Josh Hopkins), who, while talking to his brother Joe (Alex Craig Mann), sees a news report about Sara's disappearance. Peter tells Joe that he knew Sara twelve years ago as Nikki Johnson, and that he had asked her to marry him when she suddenly "vanished." Eddie Cibrian (ABC's canceled "Invasion") will play Daniel Lucas, another FBI agent who will appear around the sixth episode.
The Review:
Here we go again…the first new show of the season. Once again, the first show is on FOX, and it is another serialized drama called "Vanished." It should be no coincidence that it follows last season's first new show of the season…"Prison Break." While it shares the same network, night, and the distinction of being the season's first new show, it isn't as good as that prison thriller.
That's not to say that it isn't good period. As a fan of fast-paced serial dramas, such as FOX's "24," ABC's "Lost," and "Prison Break," I enjoyed this one as well. Like those shows though (or at least "Lost" and "Break"), I wonder how it will last beyond the first season. Every time I wonder the same thing, they always surprise me. Let's explore my specific concerns about this specific show though.
After the first seasons of "Lost" and "Break" concluded, I realized how they could easily expand into two or more seasons. With "Lost," I originally thought that the show couldn't last more than one season, because I figured that, after exhausting the back-stories of all of the main characters, they would either die or be rescued. I now realize that the plane crash had 47 survivors originally, and not all of them have been explored (hence the tales of the "Tailies.") With smart writing and the practice of slowly revealing more back-stories, I see now that it can expand to several seasons. With "Break," I figured that it wouldn't go beyond the first season because the story would be over once they broke out of prison. Now in its second season, the show has a long way to go to clear the name of death row inmate Lincoln Burrows, and I'm still loving every minute of it (I will say that I still have my reservations that they could possibly stretch this one conspiracy plot too far though.)
I now have the same fear that "Vanished" will not be able to go beyond the first season. While I love the idea of watching the search for a missing person, it feels like an episode of CBS's "Without a Trace" expanded over a whole season. What will happen once Sara either is rescued or is discovered to be dead? It's ironic, because "Trace" was originally called "Vanished" before they changed the title. The coincidences don't stop there either. Josh Berman, the executive producer of CBS's "C.S.I.: Crime Scene Investigation," which was produced by "Trace's" Jerry Bruckheimer, created this version of "Vanished." With Berman's interesting script and movie director Mimi Leder, who executive produces this show, helming it, I think that it might have some potential.
I don't want to go into the entire cast, since it is very large, so I'll zero in on one actor…Harold. I have to give respect to an actor who was so famously identified as Brian Kinney, the straightest of the gay men on Showtime's "Queer as Folk." From his first scene, I completely forgot about Kinney and identified him as a dedicated FBI agent.
Maybe "Vanished" will have the same success as "Prison Break"…or maybe it will suffer the same fate as another serialized FOX drama…"Reunion." Since I'm intrigued already and I want to find out how this mystery plays out, I hope that bad ratings won't cause this show to vanish too early.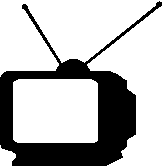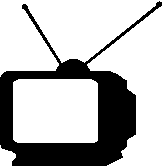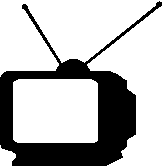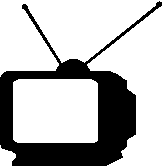 Ratings System: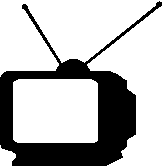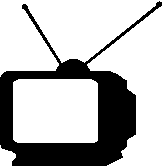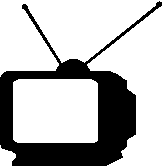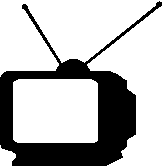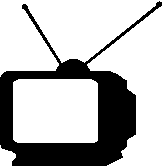 DO NOT MISS THIS SHOW!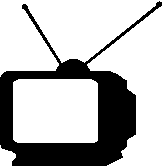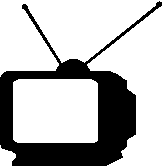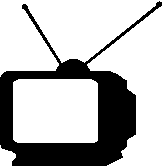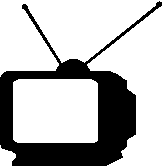 Try to catch this show every week...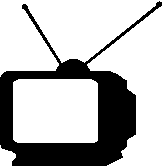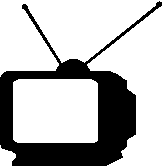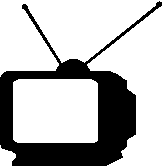 If a better show is on, tape this one...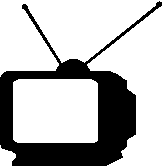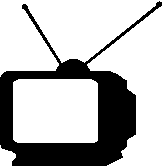 If nothing else is on, maybe this will be good...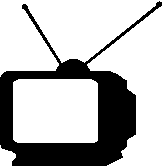 If this show is on, change the channel immediately!