Sign up below to get
the FREE Entertain Your Brain
Weekly Newsletter today!
"Four Kings" Review
By Shawn McKenzie 01/09/2006
There has been much talk over how NBC's Must-See lineup hasn't been "must-see" since "Friends" went off the air. CBS now regularly beats NBC in the ratings, and even the great "E.R." has taken a beating from "Without a Trace" (I personally blame the death of Dr. Robert "Rocket" Romano and his ironic helicopter ending as the reason behind that show's ratings decline.) Even in the heyday of "Seinfeld," there has always been what is known as the "Single Guy" half-hour: one half-hour slot that is always just mediocre amongst a powerful Must-See lineup. That 1995-1997 Jonathan Silverman sitcom was one of the first shows that always occupied that timeslot and bridged the gap between "Friends" and "Seinfeld." Other examples are "Veronica's Closet" and "Good Morning, Miami." It appears that the tradition continues with "Four Kings."
Ben (Kyle McCreight), Barry (Dakota Sky), Jason (Benjamin Bryan), and Bobby (Remy Thorne) were four friends who all knew each other and hung out together in Manhattan. They all loved Ben's grandmother Ruth (the voice of Anne Meara) like they were all her own boys and dubbed them the "Four Kings of New York." As adults, the friends are still in each other's lives. Ben (Josh Cooke) is a freelance magazine writer; Barry (Seth Green) is an angry head-case with jealousy issues; Jason (Todd Grinnell) is a real estate developer who was fat as a kid; and Bobby (Shane McRae) is just a stoner. When Ruth passes away, Ben inherits her apartment. It's a sweet huge apartment, and he decides to let his friends all live with him. Wackiness of course ensues, whether it be in the apartment or at a "Central Perk"-like coffee shop, tended over by Toni (Kate Micucci), the coffee shop's barista, who is living there (but she can't tell her boss this fact.)
In the pilot episode, Ben tells his friends at Ruth's funeral that he wants them to move into the apartment. Barry is ticked at first, because he was apparently the last to know about Ben getting the apartment (he thinks that Ben gets everything he wants.) This forces Ben to tell them all the moving-in news, and the friends arrange to do just that. For three of the four friends, this means breaking up with people for some odd reason. Barry tries to break up with his girlfriend Sharon (Kathryn Hahn), but he is confronted by her two blonde twin daughters, Lissa (Alanna Dedek) and Lexi (Gennelle Dedek), who tease him about his stature and pretend that he hit one of them (Sharon ends up dumping him in the end.) Bobby just nonchalantly dumps his girlfriend Beth (Michele Nordin), who appears to be as big of a stoner as he is. Jason has to break up with his trainer Hank (Steven M. Gagnon) because he is moving over to the West Side and he needs to freeze his membership. Ben is excited to spend time with his girlfriend Jenny (Kiele Sanchez) in his new apartment, but that is just around the time when she decides that it's now time in their relationship for them to move in together. He tells her that he has already asked his friends to move in with them, and she gives him an ultimatum…his friends or her. Ben discusses it with his friends, and they tell him that he should choose Jenny. He tells Jenny that he has decided to choose his friends, which ultimately causes them to break up. They celebrate their move by eating one of Bobby's weird culinary concoctions.
It's convenient that the show's creators, David Kohan and Max Mutchnick, also created the show that it follows…"Will & Grace." It's weird that, as producers, they have yet to come up with something as good as "W&G." Aside from the aforementioned "Miami," they also produced CBS's "The Stones" and the WB's "Twins" (they also did NBC's "Boston Common" before "W&G," which I actually rather liked.) This show is their second one in which they are credited as creators, so you would think that it would be better than the other shows they have been involved in. Alas, this is not the case.
Of course, I'm going to zero in on the four leads. Green has been in more great projects than I can think of, from the Austin Powers movies, to his role on the WB/UPN's "Buffy the Vampire Slayer," to his creating/producing/directing role on Adult Swim's "Robot Chicken," so every time he is in something second-rate, it is disappointing. He tries, but the writing for him is just okay (how many times does he have to be subjected to short jokes?) Cooke was in the underrated (at least by me) NBC sitcom "Committed," but the charm of that show was due to "Close to Home's" Jennifer Finnigan. I don't know much about Grinnell and McRae, and their performances didn't stand out.
I laughed a few times during "Four Kings," and I have some hope that it will get better. I thought that the few previews involving Green in later episodes were funny, so I'm definitely not writing this one off yet. I just need to see if this sitcom is a "King" or a "Single."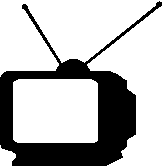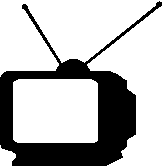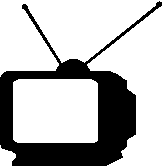 Ratings System: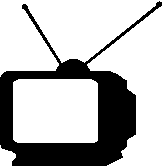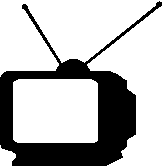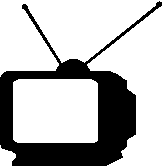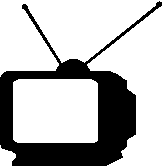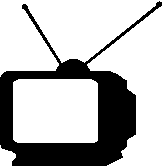 DO NOT MISS THIS SHOW!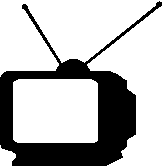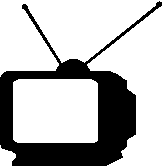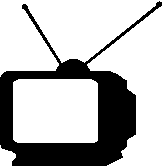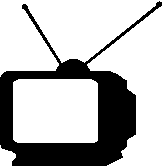 Try to catch this show every week...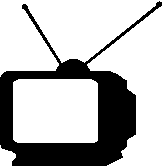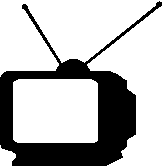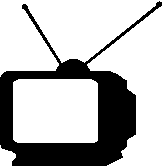 If a better show is on, tape this one...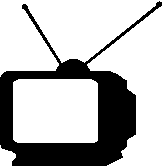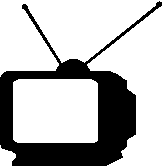 If nothing else is on, maybe this will be good...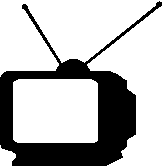 If this show is on, change the channel immediately!